EverLine's Line Striping in Nashville
As a property manager in Nashville, TN, we're sure you want your parking lot to look good. A worn-out parking lot with crumbling asphalt and fading lines can make your property look neglected. To ensure that your parking lot stays in good condition, regular asphalt repair and parking lot line striping are crucial.
Nashville property and facility managers can rely on EverLine Coatings for parking lot line striping and asphalt repair services. We also offer asphalt sealcoating, which can help to put off the need for parking lot repairs by protecting the asphalt. Our team carefully plans and executes every project, allowing you to focus on other important responsibilities.
Parking Lot Line Striping in Nashville
Over time, parking lot lines fade and become harder to see. EverLine Coatings can repaint the lines to restore your parking lot's appearance and ensure that drivers can use it safely. We can also transform an empty space into a practical parking lot by adding the appropriate markings, including specialty markings for bicycle routes, crossing points, and walkways.
We hold an exclusive license for the private application of TBL Durables traffic paint in North America. This traffic paint is incredibly durable. The extreme durability means that you can enjoy clear line markings for an extended period of time. Before applying the paint, we remove the old lines to ensure that all new markings are as clear and sharp as possible.



Asphalt Repair in Nashville
Cracking asphalt requires immediate attention. If you do not repair fissures, they can quickly develop into dangerous potholes.
EverLine Coatings uses an advanced infrared asphalt repair method to restore asphalt to its original condition. Our team heats the asphalt to temperatures above 300 degrees to melt and reshape it. Infrared asphalt repair is quick, uses minimal amounts of new material, and produces excellent results.
Our Pavement Maintenance Work
Before
After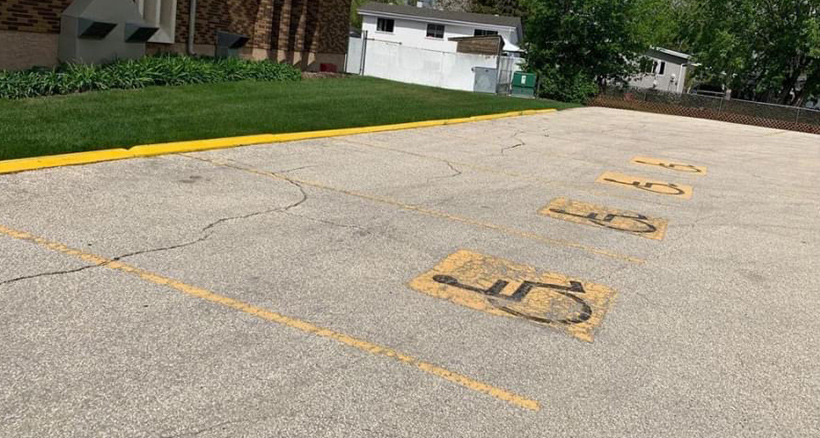 Asphalt Sealcoating in Nashville
Did you know it is possible to prevent cracks in asphalt from forming? EverLine Coatings offers asphalt sealcoating, a service that decreases the rate of pavement deterioration. Sealcoating produces a flawless surface that's comfortable and safe for drivers, cyclists and walkers who need to use your parking lot. Over time, the protective benefits of sealcoating can help you avoid the need for parking lot repairs.
We use high-quality, undiluted sealants to achieve the best possible finish. We first clean the area to ensure that it is ready for the application of sealants. Next, we apply two layers of our product to ensure a good finish. Our sealants are resistant to heat and cold and therefore provide year-round protection.
EverLine Coatings' Parking Lot Repair Services in Nashville
Known as the "Music City," Nashville is home to the Country Music Hall of Fame and Museum, the Ryman Auditorium and the Grand Ole Opry. Other popular attractions include the Parthenon and the Cheekwood Estate & Gardens. As a property manager in Nashville, you can invest in parking lot repairs with EverLine Coatings to transform your parking lot into a space you can be proud of. Whether you need asphalt repair, sealcoating or parking lot line striping, we're here to help. Contact us now for a free quote!
Nashville & Middle Tennessee EverLine Office
Serving the Greater Nashville & Middle Tennessee area, including: