Brentwood Parking Lot Services
As a property manager, you understand the havoc Brentwood's hot, humid climate can have on asphalt. You also understand the significance of maintaining a polished appearance on your property. At EverLine Coatings, we're here to take that burden off your shoulders. Our team specializes in professional parking lot line striping and asphalt repair, helping you ensure your property looks great and functions seamlessly.
Improved Navigation with Parking Lot Line Striping
Keep your parking lot looking great and visitors safe with long-lasting, customizable parking lot line striping. Faded, poorly marked parking lots can lead to confusion and even accidents but with professional line striping, you can rest assured that your parking lot is always easy to navigate. Our aesthetic standards are unparalleled. When we update your parking lot with new line markings, we always go the extra mile by blacking out existing lines and ensuring the new ones are clear and crisp.
EverLine Coatings is proud to partner with TBL Durables to provide you with parking lot line striping that lasts two to four times longer than traditional traffic paints, ensuring your investment withstands the tests of time and high traffic.



Maintain Safe, Beautiful Properties with Asphalt Repair Services
Cracks, potholes and uneven surfaces aren't just eyesores—they're also potential hazards. EverLine Coatings' asphalt repair services are designed to address these issues quickly and effectively. Our skilled team members use advanced techniques and high-quality materials to quickly restore your pavement's integrity, making it safe and inviting for visitors.
Our Pavement Maintenance Work
Before
After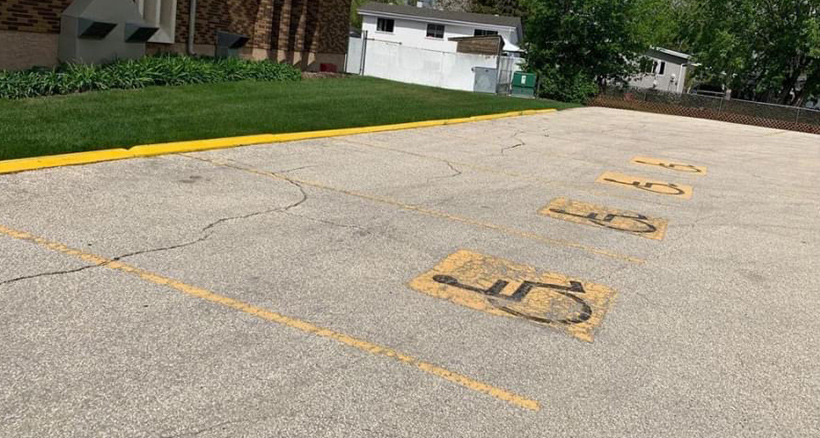 Extend the Life of Your Parking Lot with Asphalt Sealcoating
Asphalt is durable, but it doesn't last forever. Thankfully, you can extend the life of your asphalt surfaces from the elements with EverLine's asphalt sealcoating services. With sealcoating, we add a protective layer to your asphalt that shields it against UV rays, water damage and chemical erosion. You'll be able to rest easy knowing that your property's parking areas will remain in pristine condition for years to come.
Excellence in Every Detail with EverLine Coatings
As a property manager, your responsibilities are vast. At EverLine, we understand the challenges you face and that's why we're committed to hassle-free project coordination. Leave the details to us so you can focus on everything else.
As proud members of the Brentwood community, we infuse our services with the local spirit. Serving customers from River Park to Ragdale Road and everywhere in between, Brentwood's charm is always reflected in our work, ensuring your property meets the highest of standards.
When you choose EverLine Coatings for your parking lot line striping and asphalt repair needs, you're opting for excellence, simplicity, and local expertise. Contact us today to request a free quote!
Nashville & Middle Tennessee EverLine Office
Serving the Greater Nashville & Middle Tennessee area, including: