EverLine's Asphalt Pothole Repair Services
Don't let potholes, cracks and other asphalt issues hold you back from hosting crowds for concerts, your busy season, or your corporate events. Our repair services can enhance any property in and around Music City.
EverLine Coatings offers infrared asphalt repair in Nashville and Middle, Tennessee. This form of asphalt pothole repair is a huge leap forward and provides a better seal and higher quality repair while costing less and taking less time.
EverLine's Unique Infrared Asphalt Pothole Repair System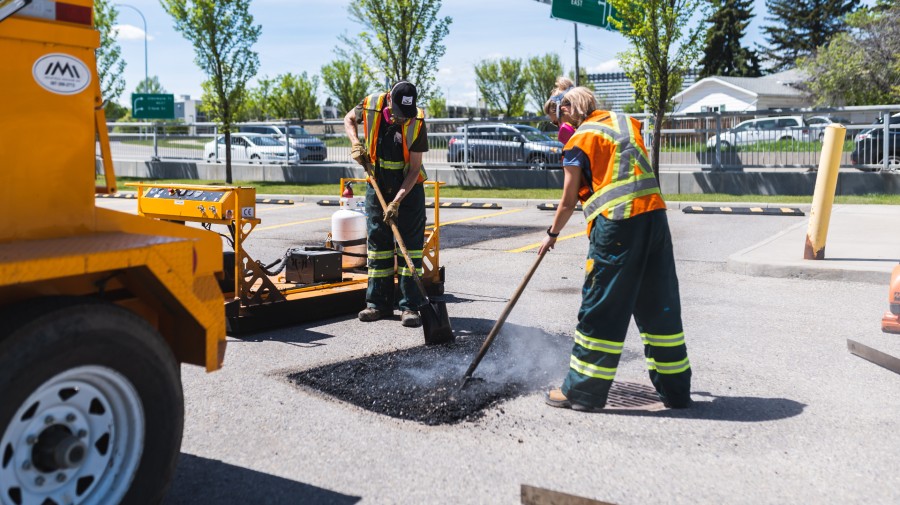 Nashville has intense summers, and that heat doesn't do our asphalt any favors. One of the main problems of extended UV exposure is that it removes the oils found in asphalt. Those oils are what keep the asphalt relatively flexible, soft and (most importantly) bound together. When asphalt eventually fails, it is because these oils have been stripped from it, and potholes and cracks have given way and are crumbling. This surface cannot be driven on.
Don't just choose any repair method for your asphalt. We offer infrared repair, which uses specialized machinery to heat your asphalt, mix in more of its oils, and reseal the new surface to the old one. There are no cracks or dips between them, which gives the whole surface a proper, level seal. It repels moisture better and, with more oils, resists the impacts of UV exposure for longer too.
The Benefits of Asphalt Pothole Repairs with EverLine Coatings
Why work with our team? We understand the needs of property owners better, and we work harder to serve those needs. A few of the reasons you should work with us include:
Simplicity: We coordinate your project without hassling you, giving you more time to spend on other things.
Asset-minded: We understand that your parking lot is a significant asset, one that you need to keep in good condition for the long term.
Strong commitment: We offer a Preventative Pavement Maintenance Program, which typically doubles the life of your pavement so you can save money on your replacement and repair costs.
Our Asphalt Pothole Repair Work
Before
After
Get Asphalt Pothole Repair in Nashville and Middle Tennessee
Don't let your asphalt parking lot deteriorate further. Contact Nashville & Middle Tennessee's EverLine Coatings today so we can get started repairing your pavement as soon as possible.
Nashville & Middle Tennessee EverLine Office
Serving the Greater Nashville & Middle Tennessee area, including: