EverLine's Line Striping Services
In Chattanooga, TN, businesses rely on high-quality parking lot line striping to help their customers use their parking lots effectively. Drivers may find it challenging to park securely if the parking space markings are worn out. If you fail to keep your line markings visible and clear, you as the property owner may be held responsible. EverLine Coatings in Chattanooga offers superior line striping services to make your parking lot more safe.
Three major parking lot line striping services are provided by EverLine Coatings in Chattanooga:
EverLine can supply line striping that clearly marks parking spaces, pedestrian walkways, curbs, and loading zones. If you are setting up a parking lot for the first time, we can help with the design. Numerous brand-new parking lots in and around Chattanooga have been created by our contractors. We can assist you in converting a vacant lot into a fully operational parking lot for your company.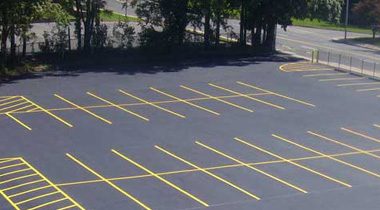 Re-striping Existing Lots
Are your company's parking lot's line markings starting to fade? Using bright, fresh paint, EverLine can renew the lines. Our contractors have an exceptionally deep level of understanding of the technical specifications of traffic paints and coatings. You can rely on us to evaluate your parking lot, re-stripe it, and provide a report with before and after photos to ensure your satisfaction.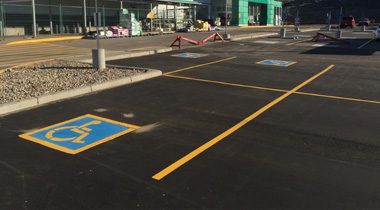 EverLine can add bicycle lanes, crosswalks, safety markers, and much more to your parking lot. We can even brand your commercial parking lot by including company logos or symbols.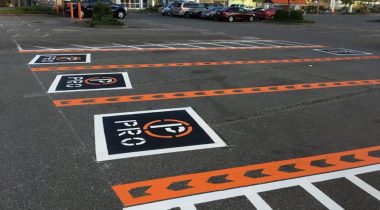 For all Chattanooga parking lot line striping projects, we only use high-quality products that are designed to last.
In North America, we have an exclusive license for the private application of TBL Durables paint. You can rely on this product to last as it has 3–4 times the durability of conventional traffic paint. According on reviews from our clientele, you might save up to 20–30% on maintenance over the course of three years. TBL Durables complies with LEED standards and is also environmentally friendly.
Even the standard municipal traffic paints we use are of high quality. We exclusively work with well-known brands, including Sherwin-Williams.


Before
After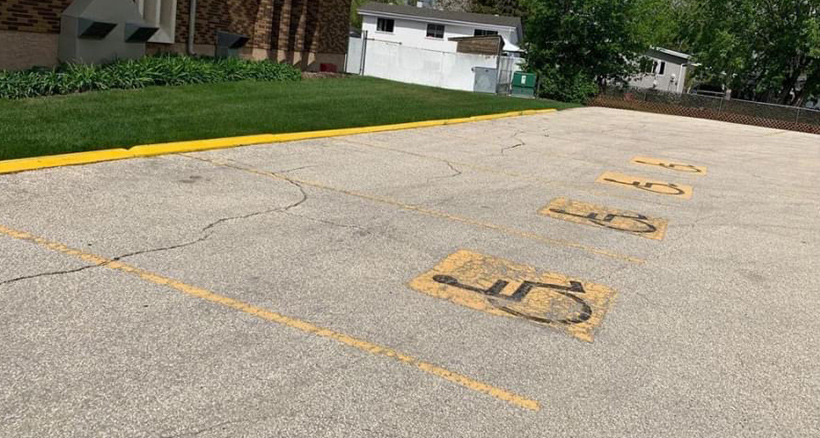 EverLine Provides High-Quality Parking Lot Line Striping in Chattanooga
Chattanooga's four-season climate can cause a lot of wear and tear to line markings. You can fight back by investing in regular parking lot line striping services.
You can always rely on EverLine Coatings in Chattanooga for excellent parking lot line striping. Contact us right away for a free quote.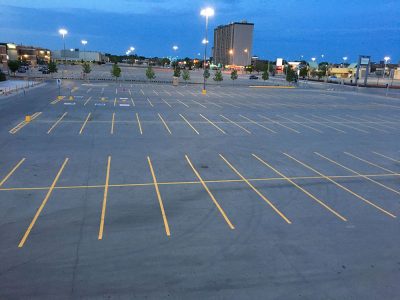 Chattanooga EverLine Office
Serving the Greater Chattanooga area, including:
Chattanooga
Petersburg
Fayetteville
Winchester
Sewanee
South Pittsburg
LaFayette
Dalton
Soddy Daisy
Cleveland
Athens
Spring City