EverLine Coatings Asphalt Pothole Repair Services
Asphalt naturally degrades over time, particularly when winter temperatures in Chattanooga, TN dip below freezing. Water can get into cracks in the asphalt, freeze, and thaw, gradually breaking apart the surface. Once this happens, timely asphalt repair is needed to prevent cracks from developing into potholes.
EverLine Coatings provides pothole repair and infrared asphalt repair in Chattanooga. We understand that your pavement is a significant asset and have designed long-term solutions to maximize its longevity.
Asphalt Pothole Repair in Chattanooga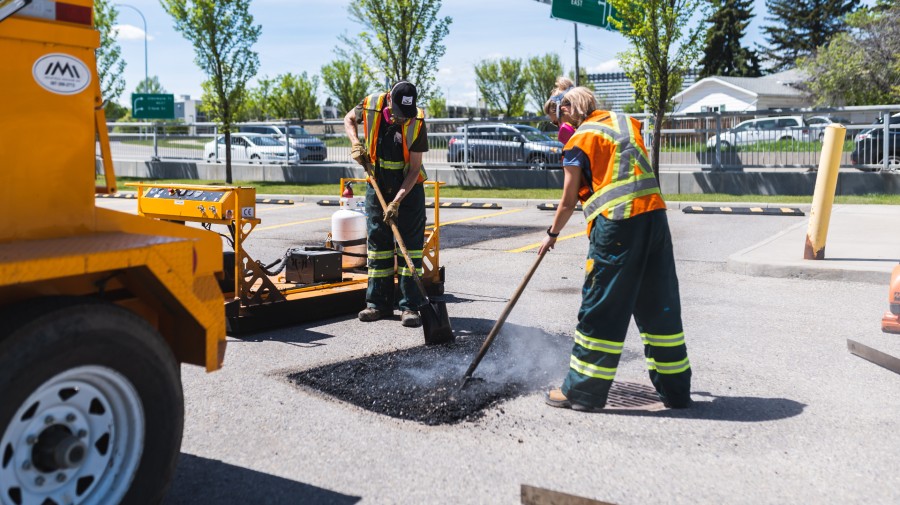 EverLine Coatings uses a proprietary infrared asphalt pothole repair method to quickly fix potholes and cracks. First, we heat the asphalt to over 300 degrees to melt the asphalt, not just in the surface layer but also below it. We add more fresh asphalt as necessary, which mixes with the melted asphalt to form a seamless, watertight patch. Your pavement could be ready to use again in as little as 30 minutes!
This method of pothole repair is environmentally friendly, as it recycles existing asphalt as part of the repair process. It also results in a highly resilient final surface.
Why Choose EverLine For Asphalt Pothole Repair in Chattanooga?
EverLine Coatings is committed to keeping your property in good condition. That's why we offer a Preventative Pavement Maintenance Program. This program can double the life of your pavement, allowing you to save money on repairs and replacement.
We also aim to keep asphalt pothole repair as simple as possible for you. We coordinate every project to ensure it goes smoothly and doesn't cause you any stress or hassle. That means you can get on with your other responsibilities as a property manager.
Our Asphalt Pothole Repair Work
Before
After
Asphalt Pothole Repair in Chattanooga, TN
Located on the banks of the mighty Tennessee River, Chattanooga is home to world-class museums such as the Tennessee Valley Railroad Museum. It's also a great base from which to explore the Appalachian Mountains.
As a property manager in Chattanooga, you can ensure your parking lot lives up to the proud reputation of this city by investing in regular asphalt repair and pothole repair. Get in touch with EverLine Coatings today for a free estimate!
Chattanooga EverLine Office
Serving the Greater Chattanooga area, including:
Chattanooga
Petersburg
Fayetteville
Winchester
Sewanee
South Pittsburg
LaFayette
Dalton
Soddy Daisy
Cleveland
Athens
Spring City