EverLine's Power Washing Services
The Lowcountry is a fantastic place to live, work, study, or visit for so many reasons, whether you're looking for rich history, a gorgeous Atlantic coastline, or a thriving arts and culture scene. It's also a great place to own a business, with plenty of residents and visitors looking for fun things to buy, see and eat. However, it's also a city with high standards and a lot of competition, and a dirty, dusty parking lot can really make a bad impression and drive potential customers away from your business. EverLine Coatings' power washing services can remove dirt and grime, helping your Charleston or Savannah business to thrive.
Make Your Parking Lot Sparkle With EverLine's Power Washing Services
It's natural for a parking lot to lose its shine and sparkle over time. Whether it's due to dirt and dust in the hot summer months, excess salt and gravel, loose paint from renovations, or even graffiti, an unclean parking lot can really ruin your business' first impression. Power washing uses a high-pressure spray of hot water to remove dirt and contaminants from surfaces including wood, brick, metal, concrete, and asphalt. Regular power washing ensures that your lot stays clean and tidy all year round.
By choosing EverLine, you ensure that your power washing is carried out using state-of-the-art equipment by a team that fully understands the techniques they're using. This ensures that your parking lot is clean and sparkling, but that your surfaces don't become damaged by the pressure. Our crew members go through extensive training to ensure they're fully prepared for your project.
Our Pavement Maintenance Work
Before
After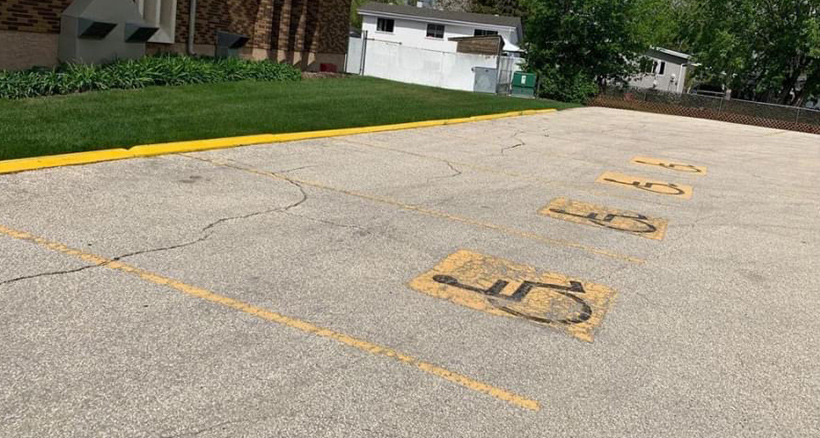 Give Your Lot A New Lease Of Life With EverLine
At EverLine, we understand that there's a lot to think about as a Lowcountry business owner. By taking care of your power washing carefully and efficiently, we free you up to take care of other aspects of your business. If you're looking for regular, reliable parking lot maintenance, our Preventative Pavement Maintenance Program might suit your needs. This program includes power washing as well as other services such as sweeping and line painting and typically doubles the life of your pavement.
Our power washing services are a great way to boost curb appeal and protect the value of your property. If you're interested, get in touch with EverLine Coatings today to discuss your needs and get a quote.
Savannah & Charleston EverLine Office
Serving the Greater Savannah, Charleston, & Hilton Head area, including:
Wilmington Island
Richmond Hill
Statesboro
Pooler