EverLine Coatings Parking Lot Signs & Bollard Cover Installation Services
The Lowcountry is a fantastic place to be a business owner, whether you're located in scenic Savannah, GA, or historic Charleston, SC. However, this beautiful region sets high standards, so it's important that your parking lot lives up to them. At EverLine Coatings, we understand this, and our signs and bollard covers help ensure that your parking lot is safe and easy to use.
Make Your Parking Lot Safe And Appealing
The ideal parking lot is easy to navigate, visually appealing, and safe for visitors and employees. Here are the services we offer to help you improve your lot:
There are many types of signs you might want in your parking lot. You might want to show pedestrians where to walk, let people know where to park, or highlight where the accessible spaces are. You can also keep users safe with signs that show speed limits or property rules. Whatever the case, our signage is clear and long-lasting.
Do you want to add a fun splash of color to your parking lot, while also making it safer? Bright bollard covers reduce the risk of collisions while adding to your branding. It also means you don't have to scrape and repaint your bollards, saving you time and money.
Our Pavement Maintenance Work
Before
After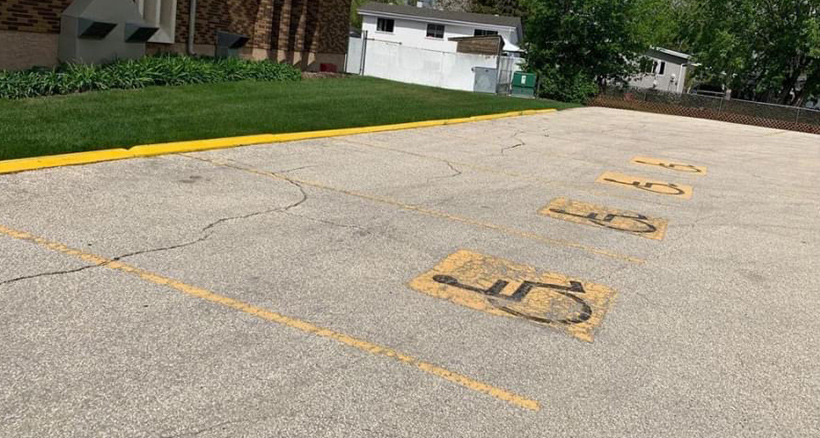 Choose EverLine For Effective, Efficient Signs And Bollard Covers
At EverLine Coatings, we're experts in installing signs and bollard covers. We can work with you to discuss your needs and help you design a parking lot that's safe and simple to navigate. Your project will be carried out by an experienced team using the best techniques and materials. After we've finished, we'll provide you with a full evaluation with before and after photos, ensuring that you're completely happy with what you received.
Your parking lot is the first impression customers will have of your business, so it's important that it feels safe, avoids being confusing, and looks appealing. Our signs and bollard covers ensure that your parking lot meets the expectations of residents and visitors of Savannah and Charleston, while our efficient service takes a weight off your mind. To discuss your options and get a quote, get in touch with EverLine today.
Savannah & Charleston EverLine Office
Serving the Greater Savannah, Charleston, & Hilton Head area, including:
Wilmington Island
Richmond Hill
Statesboro
Pooler