Line Striping Services from EverLine Coatings
Parking lot line striping is a crucial service for businesses in Savannah and Charleston. Drivers may struggle to park safely if parking spaces are not clearly indicated. They might occupy more than one space, lowering the lot's capacity. It's crucial to stay on top of re-striping since as the property owner, you could be held responsible for any accidents that occur as a result of illegible line markings.
EverLine Coatings in The Lowcountry offers dependable line striping services to local companies. When it comes to the technical specifications for traffic paints and coatings, our team is very knowledgeable. You can count on a great outcome when you use our service!
EverLine Coatings Line Striping Services in Savannah & Charleston
The following parking lot line striping services are provided by EverLine Coatings.
New Parking Lot Line Striping
EverLine provides a new parking lot line striping service to assist your Lowcountry company in precisely marking out parking spaces, pedestrian areas, curbs, and loading zones. We create a plan to assist you in converting a vacant lot into a fully working parking lot for your company.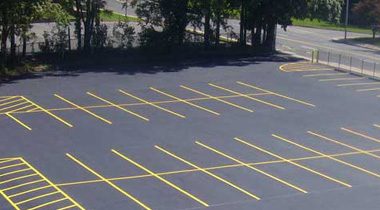 Re-Striping Existing Lots
Are the lines and other markings in your parking lot faded and difficult to see? EverLine Coatings can restore the lines, making them bright and obvious. To demonstrate the effect our service has had, we offer a report with before and after pictures.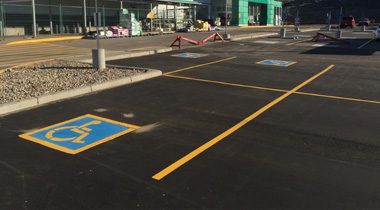 Do you want to improve the functionality and safety of your parking lot by adding customized markings? We provide many useful line markings, including crosswalks, safety markings, and cycle lanes. We can also create company logos or emblems.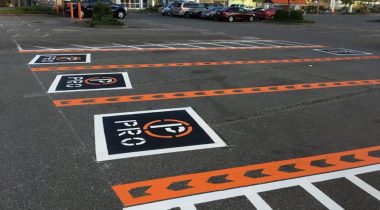 Why Choose EverLine Coatings For Line Striping in The Lowcountry?
Contractors rarely possess a thorough technical understanding of traffic paints and coatings. Our team distinguishes itself from competitors with our in-depth knowledge.
Unsurpassed Line Striping Products
In North America, we have an exclusive license for the private application of TBL Durables traffic paint.
TBL Durables' line painting products are made to last. They outlast standard road paint by a factor of three or four. Utilizing TBL Durables for your line painting project can result in maintenance savings of up to 20–30% over the course of three years, according to client feedback.

Before
After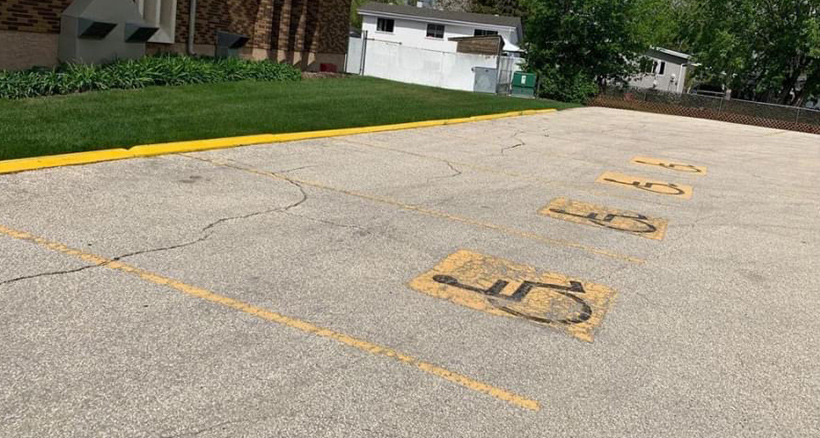 EverLine Coatings Maintains Savannah & Charleston Parking Lots
It can be challenging for business owners to maintain the condition of their parking lots in Savannah and Charleston due to the baking hot summers. Hot, sunny weather can fade paint and damage asphalt. Re-striping is crucial if you want to maintain your parking lot looking good.
EverLine Coatings in The Lowcountry offers durable and dependable parking lot line striping. Request a free quote from us today!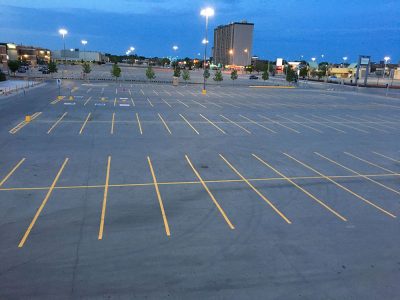 Savannah & Charleston EverLine Office
Serving the Greater Savannah, Charleston, & Hilton Head area, including:
Kiawah Island
Ridgeland
Hilton Head Island
Wilmington Island
Richmond Hill
Statesboro
Pooler