Summerville Line Striping & Asphalt Repair
Whether it's providing convenient parking from which visitors can explore the Sweet Tea Trail, or simply making it easy for them to visit your property, a well-maintained parking lot is essential in Summerville, SC. At EverLine Coatings, we specialize in providing high-quality asphalt repair services and parking lot line striping to improve your parking area. Let us take care of your parking lot repairs while you focus on your other responsibilities as a property manager in Summerville.
Summerville Parking Lot Line Striping Services
Clear and visible line markings are crucial for ensuring efficient traffic flow, responsible parking, and a safe environment for everyone who uses your property's parking lot. At EverLine Coatings, our skilled team excels in delivering excellent parking lot line striping results. We utilize high-quality coating from TBL Durables, ensuring longevity for your line markings.



Summerville Asphalt Repair
As the years go by, your Summerville parking lot surface may develop cracks, potholes, or other forms of damage. Our experienced team at EverLine Coatings specializes in professional asphalt repair to restore the pavement's structural integrity and appearance. We begin by thoroughly cleaning the affected area, removing debris, dust, and vegetation to ensure a surface that is ready to work with. Next, we apply fresh asphalt to fill the cracks and potholes, utilizing infrared heat to seamlessly blend the new and existing materials. Our goal is to provide efficient and effective asphalt repair solutions that restore your pavement quickly, minimizing downtime for your parking lot, but that are also designed to last.
Our Pavement Maintenance Work
Before
After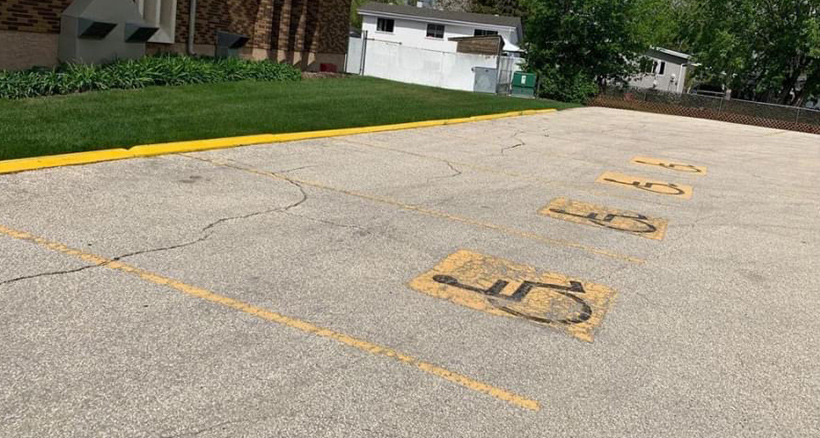 Asphalt Sealcoating in Summerville
Sealcoating is a practical way to protect your Summerville parking lot from the effects of weather, chemicals, freezing water, and heavy traffic. By applying a high-quality sealant, we create a protective barrier that prevents cracking and extends the lifespan of your pavement. Our asphalt sealcoating process can enhance save you money on future repairs, giving you more space in your property management budget to spend on other improvements.
Unlocking the Advantages: Why EverLine Coatings Should Be Your Preferred Choice
At EverLine Coatings, we are committed to delivering high-quality results and exceptional customer service. We go beyond simply painting over old lines; we ensure that the results are clean and clear by blacking out the old lines before applying the new stencil.
We understand the challenges that property managers face and aim to make your experience as seamless as possible. Our team handles every aspect of your parking lot project, from planning to execution, allowing you to focus on other important tasks. We strive to exceed your expectations and ensure your complete satisfaction.
Trust EverLine Coatings for Expert Summerville Parking Lot Repair: Unmatched Quality and Results
We take pride in providing top-notch parking lot line striping and asphalt repair services to the Summerville community. From the picturesque Azalea Park, a 12-acre oasis with peaceful fountains, ponds, tennis courts, and a fascinating sculpture collection, to the historic downtown district, Summerville offers a charming and vibrant atmosphere. People come here for the Flowertown Festival, which is held annually every spring. 
EverLine Coatings is dedicated to maintaining the reputation of this wonderful town by delivering exceptional parking lot maintenance services. Contact us today for a free quote on asphalt repair or parking lot line striping services in Summerville!
Savannah & Charleston EverLine Office
Serving the Greater Savannah, Charleston, & Hilton Head area, including:
Kiawah Island
Ridgeland
Hilton Head Island
Wilmington Island
Richmond Hill
Statesboro
Pooler