EverLine's Line Striping Services
As a property manager in Savannah Town, GA, you know that it's crucial to maintain your parking lot's appearance and functionality. Faded lines and crumbling asphalt not only make your property look unkempt, but they can also create safety hazards for drivers and pedestrians. The good news is that you can trust EverLine Coatings for all your parking lot repairs and maintenance needs.
Savannah property managers have a lot on their plates. That's why EverLine Coatings works so hard to make the process of getting your parking lot repaired as easy as possible. We carefully coordinate every project to ensure it meets the high standards you expect, without causing you any stress.
Parking Lot Line Striping in Savannah
Over time, parking lot lines will naturally fade and become harder to see.

The problem is that this fading can lead to confusion and increase the risk of accidents. At EverLine Coatings, we offer parking lot line striping services that will restore the appearance of your lot and improve its safety. Our expert team can repaint the lines with high-quality traffic paint, and we can also create specialty markings for things like bike lanes and crosswalks. If we're adding new markings that don't quite match the old, we'll be sure to remove the old lines first to maximize clarity.
Need a new parking lot? No problem. We can turn an empty lot into a fully functional parking lot with our line marking services. We use TBL Durables traffic paint for these jobs, which offers great durability. Compared to other leading brands, TBL Durables lasts much longer.
Asphalt Repair in Savannah
Cracks and potholes in your parking lot's asphalt can not only be unsightly, but they can also damage vehicles and create tripping hazards for pedestrians. Our team at EverLine Coatings uses a high-tech infrared asphalt repair method to fix these issues quickly and effectively. Our method involves heating the asphalt to a temperature of more than 300 degrees, melting and reshaping it to create a smooth, seamless finish.
Our Pavement Maintenance Work
Before
After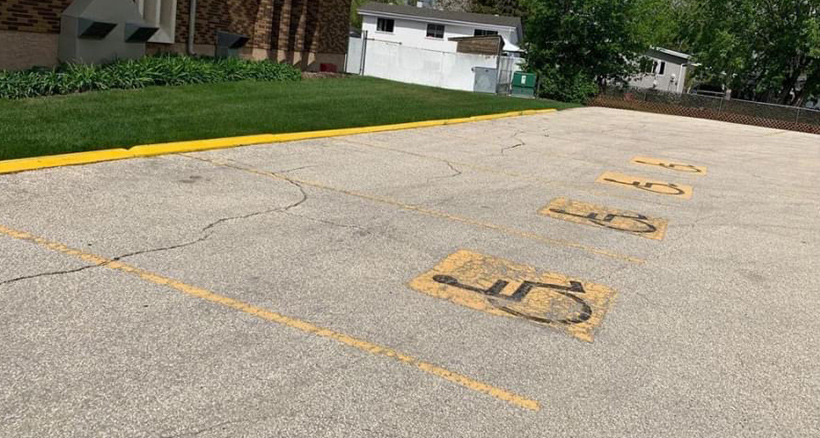 Asphalt Sealcoating in Savannah
Preventative maintenance is essential to prolonging the life of your parking lot's asphalt. At EverLine Coatings, we offer asphalt sealcoating services that can help protect your pavement from weathering and wear. Our sealants are resistant to extreme temperatures and will create a smooth-looking, high-grip surface that resists water penetration and is safe for both drivers and pedestrians. By investing in asphalt sealcoating, you can save money on costly repairs in the future.
EverLine Coatings' Savannah Parking Lot Repair Service
Savannah Town, also known as Old Savannah, has a rich history. First founded as a Weston village, it later became an English colony. Nearby Silver Bluff Baptist Church is a well-known local landmark that played a crucial role in Black history. Savannah is also home to a thriving business community, with numerous places to eat and shop. As a property manager, you can help enhance the city's charm by maintaining your parking lot with EverLine Coatings' parking lot line striping, asphalt repair and asphalt sealcoating services. Contact us today for a free quote!
Savannah & Charleston EverLine Office
Serving the Greater Savannah, Charleston, & Hilton Head area, including:
Wilmington Island
Richmond Hill
Statesboro
Pooler