EverLine's Line Striping Services
Are you a property manager in Mt. Pleasant, SC? Keeping your parking lot in excellent condition is essential if you want to make the right impression on your clients and visitors. As the asphalt begins to crumble and the lines fade, this natural deterioration of your parking lot can make your property appear shabby and outdated. However, with regular asphalt repair and parking lot line striping services, you can keep your parking lot in great shape.
At EverLine Coatings, we provide expert parking lot line striping and asphalt repair services to property managers in Mt. Pleasant, SC. Our parking lot repair services include asphalt sealcoating, which can help prevent future parking lot deterioration. We manage every project with the utmost care, so you can concentrate on other aspects of your role.
Parking Lot Line Striping in Mt. Pleasant
If you're looking for parking lot line striping services, EverLine Coatings can help. Our team can repaint the lines to restore your parking lot's appearance and make it easier for drivers to use it safely. We can also help you create a functional parking lot by adding appropriate markings, such as bicycle routes, crossing points, and walkways.
We have a unique license for the private North American use of TBL Durables traffic paint, which is exceptionally durable. That means you can enjoy clear line markings for a more extended period.



Asphalt Repair in Mt. Pleasant
At EverLine Coatings, we use a special infrared asphalt repair technique to fix asphalt that is cracked and crumbling. By heating the asphalt to temperatures above 300 degrees, we are able to melt and reshape it. This ensures quick and efficient repair and minimizes the amount of extra material we need to add. Our infrared asphalt repair method is environmentally friendly, and the results are outstanding.
Our Pavement Maintenance Work
Before
After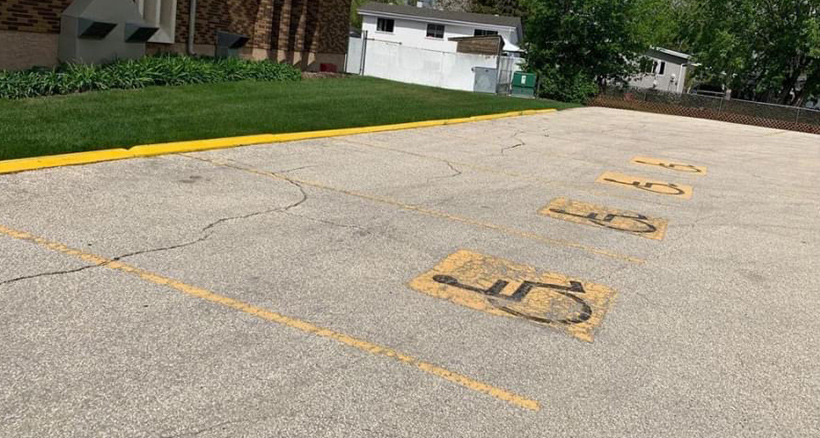 Asphalt Sealcoating in Mt. Pleasant
Another service offered by EverLine Coatings is asphalt sealcoating, which can help prevent cracks and potholes. Sealcoating provides a seamless surface that resists penetration by moisture of any kind. Our sealants are of the highest quality, and we apply them in two undiluted layers to ensure long-lasting protection from all types of weather, including extreme heat and cold.
EverLine Coatings' Parking Lot Repair Services in Mt. Pleasant
Mt. Pleasant is a beautiful city located on the banks of the Cooper River, and it's a great place from which to explore the Charleston area. The Patriots Point Naval & Maritime Museum, Boone Hall Plantation & Gardens, and Shem Creek Park are just a few of the attractions that Mt. Pleasant has to offer. Investing in parking lot repairs can significantly improve the curb appeal of your property. If that's something you're interested in doing, then EverLine Coatings is here to help! Our comprehensive parking lot line striping, asphalt repair, and sealcoating services are tailored to meet your specific needs. Contact us today for a free quote!
Savannah & Charleston EverLine Office
Serving the Greater Savannah, Charleston, & Hilton Head area, including:
Kiawah Island
Ridgeland
Hilton Head Island
Wilmington Island
Richmond Hill
Statesboro
Pooler