Monchs Corner Line Striping & Asphalt Repair
Maintaining a well-kept parking lot is essential in Moncks Corner, SC. Whether your property is located near Cypress Gardens or closer to Mepkin Abbey, EverLine Coatings is here to help you keep it in good condition. We specialize in top-quality asphalt repair services and parking lot line striping. We will carry out your parking lot repair, while you focus on your other duties as a Moncks Corner facility manager. We promise to make the process as easy as possible for you!
Moncks Corner Parking Lot Line Striping by EverLine Coatings
Our expert team at EverLine Coatings knows how to create clear, crisp, and visible line markings that make parking a breeze for your visitors. We pay meticulous attention to detail, using high-quality coating and professional equipment to ensure long-lasting and professional parking lot line striping results. Whether you need new striping or touch-ups to freshen up your parking lot, we've got you covered. We use TBL Durables coating to maximize the lifespan of your new line markings.



Asphalt Repair in Moncks Corner
Over time, your Moncks Corner parking lot may start to develop signs of damage, such as cracks or potholes. EverLine Coatings' experienced crew is trained in infrared asphalt repair. This method is suitable for both crack filling and pothole repair. It involves using heat to soften the old asphalt so that it can be seamlessly combined with new material. This creates a high-quality repair that doesn't have obvious joins.
Our Pavement Maintenance Work
Before
After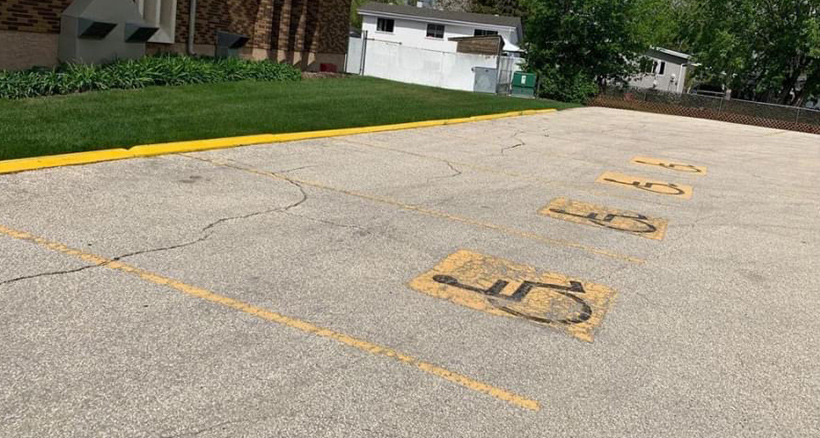 Asphalt Sealcoating in Moncks Corner
Our sealcoating service offers a protective layer that shields your parking lot from moisture, heavy traffic, and other forms of wear and tear. Our team applies two layers of undiluted sealant to make your surface stronger and more durable. Sealcoating is one of our most popular services because it can reduce the number of parking lot repairs needed over time. Protect your facility budget in future years by investing in asphalt sealcoating today.
Moncks Corner Parking Lot Repairs: Discover the Advantages of EverLine Coatings
We understand the importance of your parking lot, and we strive to exceed your expectations. For example, you can rely on us to go the extra mile in parking lot line striping, blacking out old lines before repainting them to ensure that there is no potential for confusion. Our team puts a high priority on efficient project coordination and clear communication, making the entire process hassle-free for you. We know that you are very busy as a Moncks Corner property manager and want to take a load off your plate. Sounds good? Contact us today!
EverLine Coatings' Moncks Corner Parking Lot Repair: Your Reliable Solution for a Smooth, Safe Surface
At EverLine Coatings, we take pride in serving the Moncks Corner, SC community. Whether you enjoy exploring the beautiful scenery of Lake Moultrie or attending local events at the Moncks Corner Regional Recreation Complex, we're here to contribute to the beauty and functionality of your town. Our asphalt repair, asphalt sealcoating and parking lot line striping services can dramatically improve your parking lot, making it a safe and attractive place for everyone to enjoy using. Contact us today for a free quote!
Savannah & Charleston EverLine Office
Serving the Greater Savannah, Charleston, & Hilton Head area, including:
Kiawah Island
Ridgeland
Hilton Head Island
Wilmington Island
Richmond Hill
Statesboro
Pooler