If you are in charge of managing a property in Charleston, it's important to keep on top of pavement maintenance. The appearance of your property will be negatively affected if the parking lot asphalt is crumbling and the lines are fading. In order to keep your parking lot in good shape, it is essential to perform asphalt repair and parking lot line striping on a regular basis.
In Charleston, SC, EverLine Coatings offers a range of services, including expert parking lot line striping and asphalt repair. Asphalt sealcoating, another service we offer, helps protect the pavement and therefore lessens the frequency with which parking lots need to be repaired. As we want to make your job as a property manager as easy as possible, we will organize every project for you to ensure it can be carried out with no stress for you.
Parking Lot Line Striping in Charleston
Over time, the lines denoting parking spaces in your lot will become faded and difficult to see. EverLine Coatings is able to re-paint your parking lot's lines, which will both improve the lot's aesthetics and make it easier for cars to navigate safely. By painting the area with the appropriate markings, we can also convert an empty lot into a parking lot that is ready for use.
In North America, we are the only company authorized to use TBL Durables traffic paint for private application, thanks to our exclusive license. This paint is long-lasting, so you can take pleasure in having line markings that look great for an extended period of time.

Asphalt Repair in Charleston
EverLine Coatings can fill in cracks, thereby returning the surface of your parking lot. Timely asphalt repair prevents the damage to your pavement from developing into dangerous potholes.
We restore asphalt using an infrared technique that is unique to our company. In order to melt the asphalt and make it more malleable, this technique includes heating it to temperatures higher than 300 degrees. This technique is not only efficient but also kind to the environment, and it yields excellent results.
Our Pavement Maintenance Work
Before
After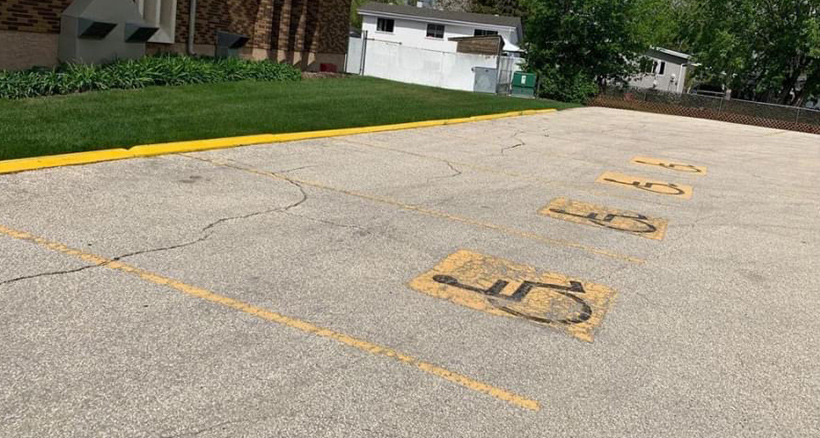 Asphalt Sealcoating in Charleston
Asphalt sealcoating considerably reduces the rate at which pavement deteriorates. The process of sealcoating results in an even surface that has a high level of traction and is pleasant to walk or drive on. In the long run, the protective benefits of sealcoating can save you money that would have been spent on parking lot repairs.
In order to achieve the best finish possible, EverLine Coatings uses sealing products that have not been diluted in any way. Before we get started, we give the area a comprehensive cleaning, and then we seal it with two layers of sealant. Because they are resistant to both high and low temperatures, our products offer protection throughout the entire year.
Charleston Parking Lot Repairs
Charleston played a vital role in securing America's independence. Visitors come to learn about the region's history at sites like Fort Moultrie and Marion Square. Turn your parking lot into a site of which you can be proud with asphalt repair, asphalt sealcoating, and parking lot line striping from EverLine Coatings. Contact us today to receive a free estimate!
Savannah & Charleston EverLine Office
Serving the Greater Savannah, Charleston, & Hilton Head area, including:
Wilmington Island
Richmond Hill
Statesboro
Pooler