Protect & Seal Your Asphalt with EverLine Coatings
The Lowcountry's hot weather can contribute to the degradation of asphalt. To combat the effects of the subtropical climate, businesses in Savannah, GA and Charleston, SC must invest in asphalt sealcoating to keep their pavement looking good.
EverLine offers an asphalt sealcoating service in The Lowcountry. Our professional sealcoating procedure can improve the appearance and toughness of your pavement, protecting it from ongoing wear and tear.
EverLine's Asphalt Sealcoating Protects Charleston & Savannah Parking Lots
The major objective of sealcoating is to prevent water from infiltrating the asphalt, which can result in fissures and potholes. EverLine Coatings sprays on a premium coating to seal the asphalt and protect it from water damage.
The principal advantages of sealcoating are as follows:
Avoid cracks and potholes
Maintain "as new" pavement
Improve traction and make driving more comfortable
Prolong the life of the surface
Defend against salt, chemicals, and moisture
Extend the life of your asphalt repairs
Our Asphalt Maintenance Work
Before
After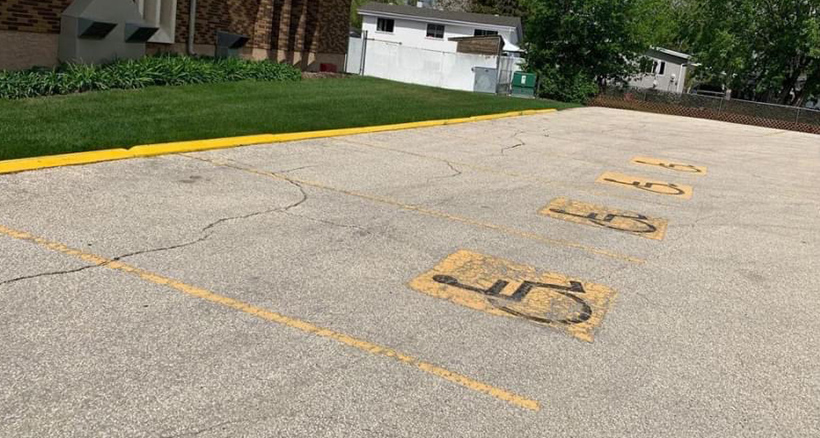 Strong Asphalt Sealcoating for Savannah & Charleston Properties
EverLine Coatings is the top local company for asphalt sealcoating. Before applying the coating, we fill cracks to increase the treatment's effectiveness. Our team is made up of experts in asphalt maintenance. The following characteristics set us apart from our competitors:
We never dilute our sealants
We use two coats of sealant for maximum durability
We meticulously prepare the asphalt before sealcoating
Our sealants are designed to withstand both intense heat and intense cold
If you're serious about keeping your Lowcountry asphalt looking great, why not join our Preventative Pavement Maintenance Program? This program typically doubles the lifespan of pavement, saving you money on maintenance and replacement. Get in touch with us right now to learn more.
Expert Lowcountry Asphalt Sealcoating From EverLine
Tourists flock to The Lowcountry to see the stunning salt marsh landscapes around Savannah and Charleston, which bloom with seagrass. Property managers must maintain immaculate parking lots and driveways to be in keeping with the region's beauty. Asphalt sealcoating is a terrific long-term pavement preservation technique that can improve both longevity and attractiveness. Contact us today for a free quote!
Savannah & Charleston EverLine Office
Serving the Greater Savannah, Charleston, & Hilton Head area, including:
Kiawah Island
Ridgeland
Hilton Head Island
Wilmington Island
Richmond Hill
Statesboro
Pooler