EverLine's Asphalt Pothole Repair Services
Columbia is an elegant, beautiful city, and is a wonderful place to work, live, study, or simply visit. However, South Carolina's stunning, culture-rich capital sets high standards, with many local businesses vying for the attention of locals and visitors. At EverLine Coatings, we understand that it's important to make a great first impression, and your parking lot is a big part of this.
A cracked, damaged lot that's full of potholes will make your business look bad, and can even cause accidents. Our range of asphalt pothole repair services will get your parking lot looking amazing again, and ensure that it's safe and easy to use for your customers and employees.
Benefit From EverLine's Speedy, Unique Infrared Asphalt Pothole Repair Services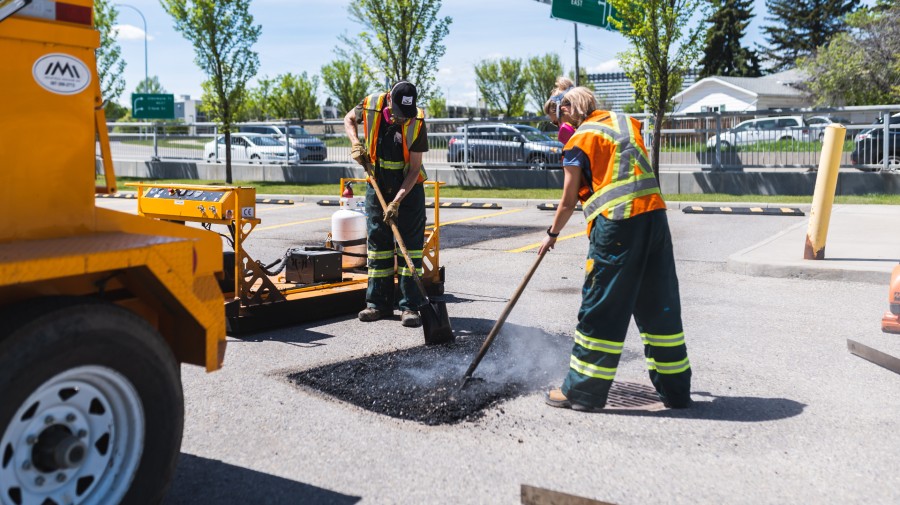 There are many advantages to EverLine's asphalt repair services. Whether you want to make your lot look better or prevent pedestrians from tripping, our long-term pothole repair services are a great way to invest in your lot.
EverLine uses an efficient, unique infrared method to repair asphalt. We begin by heating up your asphalt to 300-350 degrees Fahrenheit to penetrate the surface layer of your pavement. This melts the asphalt, meaning it can be used like fresh asphalt. We then add fresh asphalt to bring your pavement up to the correct height, then compact it to make it seamless and watertight.
Invest In Your Pavement With EverLine Coatings
By working with EverLine to repair your asphalt, you're ensuring that work is carried out by an experienced team who understands your needs as a business owner. Our process is fast, meaning you can start using your lot after as little as thirty minutes, but the repairs are durable and long-lasting. Finally, our process is eco-friendly, as it reuses old asphalt and produces very little waste, and is cost-effective as it requires less labor than comparable methods.
Our Asphalt Pothole Repair Work
Before
After
There's a lot to think about and do as a Columbia business owner, and it's normal to sometimes forget about your parking lot. EverLine can work with you to keep your pavement in great condition, freeing you up to work on tasks you really care about.
If you're looking for long-term solutions, you might want to consider our Preventative Pavement Maintenance Program. Designed to take a weight off your mind and save money over time, this program can double the life of your pavement. Get in touch with EverLine today to discuss your options.
Columbia, SC EverLine Office
Phone: (803) 409-8994
Address:
PO Box 6618
Columbia, SC 29260
Contacts:
Sales Representative – Melissa Mimms
Serving the Greater Columbia, SC area, including: