Rethink Pavement Maintenance
What is a Preventative Pavement Maintenance Plan?
In a nutshell – it keeps the expensive asphalt repairs away longer. It's a maintenance plan that is custom-tailored to your specific site, asphalt quality, timeline, and budget.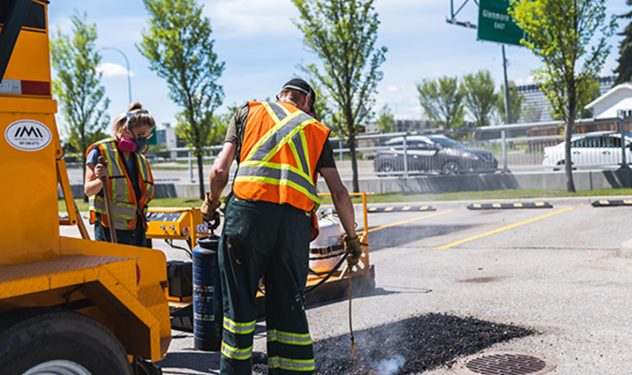 Book a single year to get your asphalt back into shape – or multiple years to ensure a long life and reduced costs.

It includes all the services you need to maintain your asphalt, turning it into an asset instead of a liability, Maximizing ROI.

We offer these services in-house to guarantee exceptional quality, effective communication, and cost efficiency.

We grade and track your asphalt's performance year-over-year to demonstrate the cost savings – and to show you the system works!

It's work that you need to do anyways – Simplified!
Increase Your Pavement's Lifespan with Full-Service Preventative Care
Attractive, well-maintained parking lots draw in eager patrons and keep employees satisfied and safe. Yet pavement and parking lot striping can deteriorate quickly, resulting in constant, costly upkeep and significant liability risks.
There's an ideal solution—our thorough, reliable Preventative Pavement Maintenance Program, which doubles the lifespan of your pavement.
Get high-quality parking lot care that makes your parking lot last longer and gives you ongoing confidence in its visual appeal and safety.
How Our Preventative Pavement Maintenance Program Works
Our Preventative Pavement Maintenance Program ensures your property remains attractive and low-maintenance—so you enjoy consistent performance and lasting savings.
To help your property's continuing success and appeal, we provide:
Regularly scheduled assessments

Proactive solutions to address issues fast

Responsive communication

Highly trained teams

Superb craftsmanship

Top-of-the-line products

Long-term value
Double the Life of Your Asphalt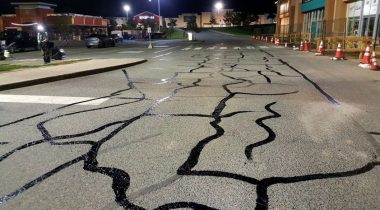 Do you want your pavement to be a liability or an asset? Asphalt is generally in the top three costs on a property. Properly maintaining your asphalt saves you money and reduces liability.
Assess the asphalt and provide a detailed report.
Build a long-term maintenance plan.
Provide a detailed scope of work and schedule.
Provide the highest-quality in-house services.
The Cost of "Timely" Pavement Maintenance
If Pavement Could Talk:
The difficult conversation it would have with property managers

Why Pavement Maintenance Is Vital to Your Business
How much do parking lots matter? Consider this—68% of shoppers agree that the condition of the parking lot determines whether or not they visit a property or use a business.
Safe, well-kept parking areas are a huge factor in your business's success. That makes thorough, ongoing pavement care essential.
Our Quality Pavement Work
Before
After
Ensure Superb Ongoing Care for Your Commercial Pavement
Your commercial pavement is one of your property's most valuable assets. Protect it with top-of-the-line, full-service preventative care from EverLine Coatings—and double the life of your pavement for a fraction of the maintenance costs!