Asphalt repairs are essential to parking lot maintenance extending the lifespan of your pavement and preventing the need to repave.
Durable, Trusted Asphalt Repairs
Damaged, cracked asphalt surfaces create liability risks and make it hard for patrons and employees to safely navigate your property.
Eliminate unsightly, hazardous asphalt damage with EverLine's top-of-the-line repair services—and get lasting value out of your pavement year-round.
Full-Service Asphalt Care for Commercial Properties
High-traffic asphalt parking lots and driveways suffer the brunt of the elements. But with timely, effective maintenance, your asphalt will perform at its best.
Our one-stop shop approach to asphalt care ensures your commercial pavement and parking areas look attractive, are safe to navigate, and last as long as possible.
Durable, Weather-Resistant Sealcoating
Lengthen the life of your pavement and avoid costly repaving by preventing damage to your asphalt from day one.
Our asphalt-based waterproofing sealant sprays on easily, providing a crisp, renewed surface that looks beautiful and prevents moisture from creating annoying cracks and potholes.
Infrared Asphalt and Pothole Repairs
Eliminate the hazard that broken pavement poses to vehicles and people. Addressing damage is simple with our proprietary infrared repair process, which penetrates the surface and allows asphalt to melt and remold.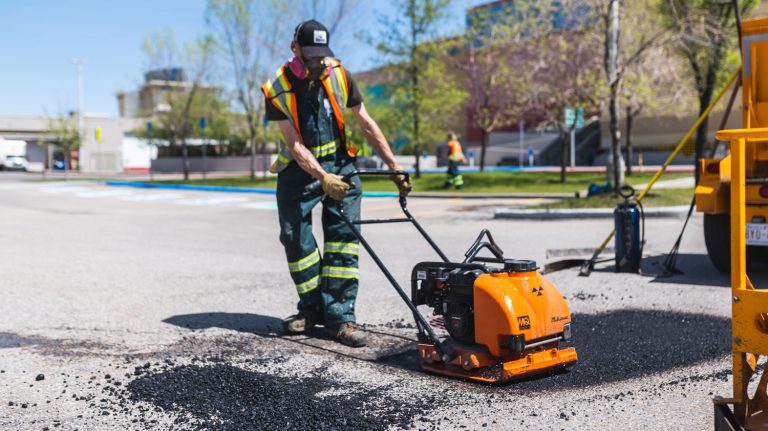 Moisture easily penetrates cracked asphalt, resulting in potholes and deterioration that make your pavement fail faster.
Our high-quality fill products address small issues before they cause the untimely and costly need to resurface or replace pavement.
Additional Pavement Services
Gain added value from your pavement with our full range of service options:
Preventative Pavement Maintenance Program
Before
After
Before
After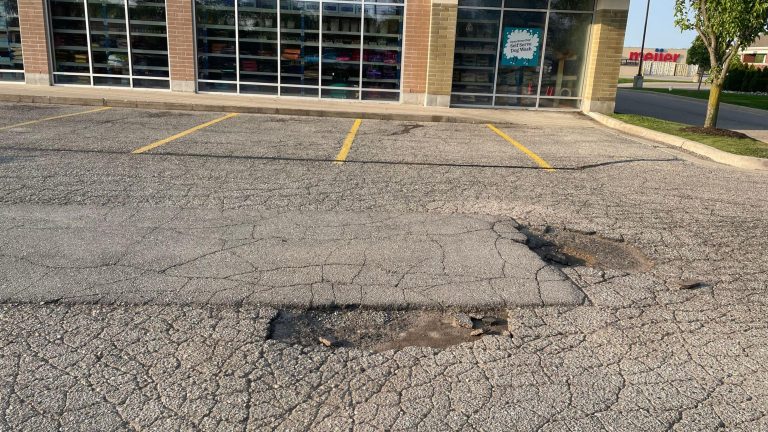 Get the Most Life out of Your Asphalt Surfaces
Address commercial asphalt issues quickly with trusted, high-quality repairs, fills, and pothole fixes—and enjoy lasting parking lots and pavement surfaces that please visitors and make it easy to navigate your property.