EverLine's Parking Lot Line Striping Services
Pittsburgh, PA takes its paving seriously. If you have worn parking space lines on your property, that makes it hard for cars to navigate them, even, in some cases, downright unsafe. That leaves you as the property owner liable. If you have a lot of tenants/customers, line markings can wear down pretty quickly. North Pittsburgh's EverLine Coatings is the industry leader in parking lot line striping for commercial properties, so put yourself in the best hands possible for precision craftsmanship and quality work.
EverLine Coatings provides three kinds of parking lot line striping services:
EverLine can help you design a parking lot with easy-to-navigate, clearly marked driveways, loading zones, curbs, and pedestrian walkways. Our highly experienced contractors have a deep understanding of the technical specifications of traffic paints and coatings, having actually built out specs for projects.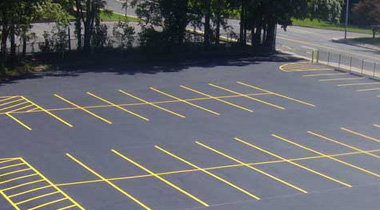 Re-Striping Existing Lots
Does your parking lot need a facelift? EverLine can reinfuse your parking area with clear, bright, lasting traffic marks to keep it safe, welcoming, and looking good.
EverLine's team of experts can create personalized and/or specific markings that you may need on your particular property, such as crosswalks, bicycle lanes, safety markings, and even branded symbols or logos.
When you choose EverLine to provide your line painting, you are choosing craftsmen who always provide technically flawless, thorough work. After your project is done, we do a full evaluation to make sure you get what you paid for. We will even give you a report with before and after photos.
Our parking lot line painting will save you valuable time and money by making it simpler to build and maintain your pavement. That way you can focus on the important parts of running your business.
Exclusive Line Marking Products, Excellent Results
TBL Durables is today's industry leader for long-lasting pavement markings and is exclusively licensed through EverLine. It lasts 3-4 times longer than standard traffic paints, giving you maximum value for your investment and saving you 20-30% over 3 years. Plus, TBL Durables is 10x more environmentally friendly than other leading products (and LEED compliant).
EverLine Coatings uses only municipal-grade, traditional, and reliable traffic paints such as Sherwin-Williams to get the best results.


Before
After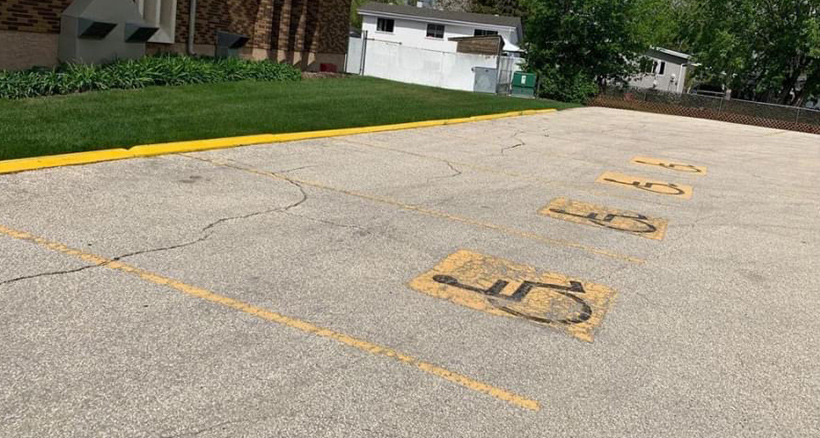 Choose EverLine for Your North Pittsburgh Line Striping
Pittsburgh has a paving program designed to resurface every street in the city. In a city that takes pavement seriously, you've got to be sure you're keeping up with the times. That's why, if you want to keep up with Pittsburgh's exacting standards as a property manager here, you should consider parking lot line striping for the parking lots you own.
For a parking lot that's clearly marked with reliable, high-quality parking lot striping, turn to the North Pittsburgh EverLine team. Contact us today for a free quote.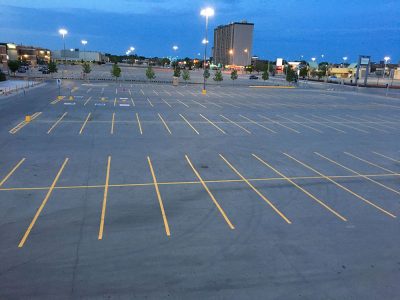 North Pittsburgh EverLine Office
Serving the Greater North Pittsburgh area, including:
New Castle
Hermitage
Butler
Zelienople
Ross Township
New Kensington
Cranberry
Beaver
Wexford
McCandless
West Deer Township