EverLine's Asphalt Pothole Repair Services
The parking lot is often the first thing a potential customer sees when visiting a business. As a North Pittsburgh property or facility manager, you know that it is very important that your pavement is in excellent shape and free of potholes. Potholes aren't just ugly, they are dangerous and cause damage to vehicles, and can be a tripping hazard for pedestrians. If your parking lot is dilapidated, customers are less likely to patronize your business. But with so much on your plate, it can be difficult to juggle your day-to-day tasks. You certainly don't want to add to that by having to manage asphalt repairs yourself.
At EverLine Coatings, our reliable team will handle pothole repair services for your North Pittsburgh business, including project management. This allows you to focus on more important property management responsibilities and be confident you will get exceptional results.
Everline Coatings' Fast, Cost-Effective Asphalt Pothole Repair Service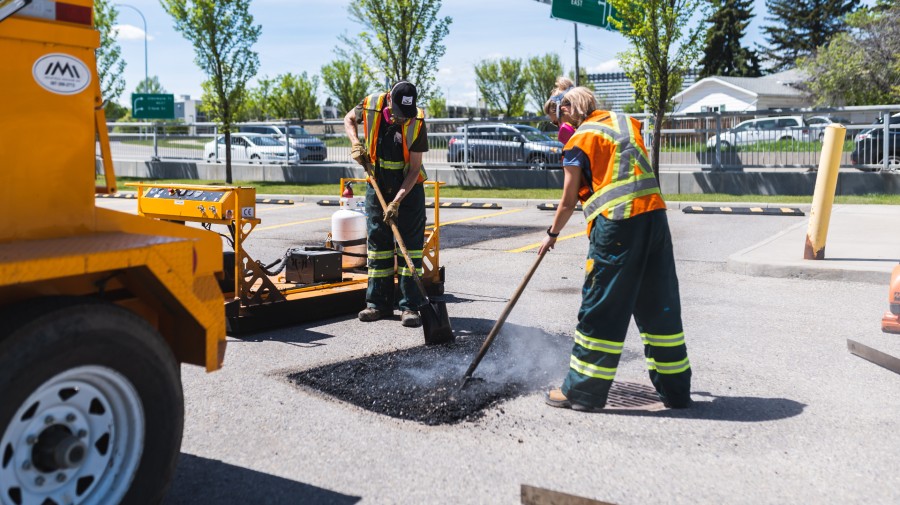 At Everline Coatings, we use a proprietary infrared asphalt pothole repair process that begins with heating the asphalt to about 300-350 degrees to penetrate the surface layer. This melts it, resulting in what is essentially fresh asphalt, and then forms a seamless, watertight patch so moisture can't reenter and cause further joint failure.
Our asphalt repair method is also incredibly fast. Your parking lot can be used as soon as 30 minutes after the repair is completed. And it leaves behind little or no waste material for a smaller environmental footprint.
Our Asphalt Pothole Repair Work
Before
After
EverLine Coatings – Helping North Pittsburgh with Quality Asphalt Pothole Repair Services
Located at the junction of three rivers, Pittsburgh is more than just a former steel town. It has been named one of the best places in the world to visit! It's also a great place to live or run a business. At EverLine Coatings, we understand that your parking lot is a major asset, so to help take care of asphalt repairs before they arise we have designed our Preventative Maintenance Program, which helps double the life of your pavement. It allows you to save money on your property and common area maintenance costs and maximize your return on investment.
Is your asphalt in need of repairs? Contact us to schedule a consultation.
North Pittsburgh EverLine Office
Serving the Greater North Pittsburgh area, including:
New Castle
Hermitage
Butler
Zelienople
Ross Township
New Kensington
Cranberry
Beaver
Wexford
McCandless
West Deer Township