Our clients save 20-30% over 3 years with our exclusive TBL traffic paint product.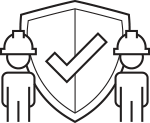 From clear markings to slip-resistant coatings, we help you keep people safe.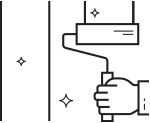 Properties that look great create more value for employees and customers.
EverLine Coatings Removes the Stress From Pavement Maintenance
EverLine Makes It Simple To Keep Your Property Performing
Before
After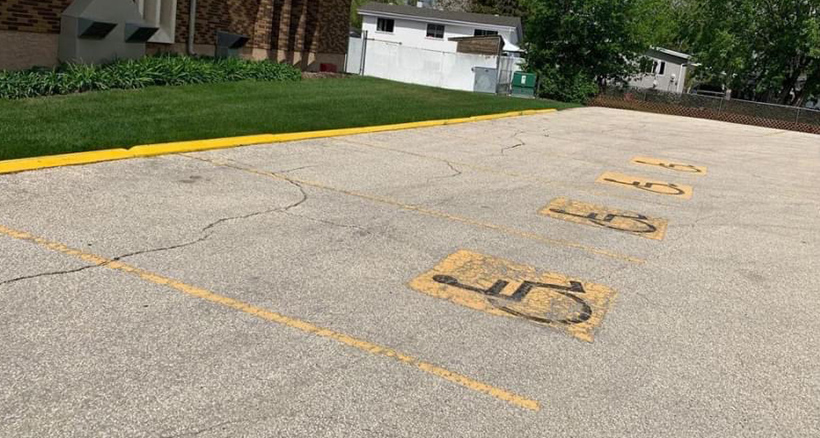 EverLine Coatings can help transform your paved surfaces! Request a free quote and get a your customized digital proposal. All of our proposals come with a personal video walking you through all the details of your scope of work. This means you will know what to expect before your project begins!
More About Your North Pittsburgh EverLine Operations
EverLine's North Pittsburgh operations are run by a creative and almost uncanny combination of highly sophisticated management talent and cutting-edge construction experience.
With the rich experience of Fortune 200 Executive management, Shankar, the business owner, brings refreshingly innovative, people-centric and adept management skills to the pavement maintenance industry, seen only in mature, large corporates. Joe Calabrese, a construction industry veteran and a lifelong Pittsburgher, complements him by running Sales and Operations.
With over a decade of pavement maintenance experience, EverLine understands your needs and pain areas. We know you're busy and under stress to keep your buildings safe and compliant. We get that you need to maintain not just a great look for your properties but a lasting reputation of safety and convenience in the eyes of your clients, customers and employees. And we know that you don't have a lot of time to deal with a dozen different contractors to complete your work on time.
Our understanding of the scope of your work, planning and estimating is pristine and precise. You'll see it in our detailed and tool-driven proposals.
Our crews do not have laborers; rather, we like to think of them as highly motivated artists that paint, repair, fortify and beautify your pavements. They're part of an extensive network of highly experienced and well-trained technicians across EverLine's businesses in the US and Canada. They've seen the problems and seemingly insurmountable challenges that any pavement or shop floor can pose. Yes, EverLine has grown by servicing pavements that have to withstand the harshest of winters in North America. So, we know a thing or two about how to offer you the best and most value-adding solutions and services.
With EverLine's DRIVEN culture (Dedicated, Resourceful, Integrity-Focused, Value-Based, Excelling and Nourishing) in our blood and veins and a nuanced understanding of the Pittsburgh market, we go above and beyond your needs to ensure a quality job and customer delight.
You'll get timely and detailed reports and complete transparency about the progress of every job on your site. And on those nights and weekends when our crews work on your site, you'll be able to cheer the Steelers or the Penguins.
With a structured training and certification program for all our technicians, You'll be getting a highly motivated, passionate and skilled team that follows consistent, well-documented procedures for your every need.
We take pride in being your one-stop-shop vendor taking care of all your pavement needs, from painting lines, repairing asphalt and flooring, installing parking accessories, sweeping and power washing.
We want to be your long-term partner for all your pavement needs. We serve businesses in the Allegheny, Butler, Beaver, Lawrence and Mercer counties.
Call or fill out the form to get a detailed scope of work, including a personalized video explaining exactly what work will be completed.

We'll make sure your project is coordinated properly with no hassle, so you can focus on other tasks.

We'll complete the work. After your project is done, you'll receive a detailed report with before and after photos.
"Very Good Customer Service"
"I recently commissioned the painting of a pedestrian walkway along one of the private streets within our bare land condominium community. The crew contacted me prior to doing the work with some questions, and they shared photos with suggested options. We agreed upon some changes to the original plan. It was a very good customer experience and the final product is great! I will definitely contact EverLine for future line painting work in the community."

Ivan R.
EverLine Was Prompt & Professional
"EverLine was excellent to work with. I had new lines and 4 new handicap spaces painted into the 4 visitor parking lots at our condo. The outside parking lots and walkways look new, and our residents are very happy. We had them clean our very large underground parking lot. This large coordination was an actual feat. EverLine was prompt, professional and did an amazing clean up! I would highly recommend this company to anyone."

Tudor Manager
North Pittsburgh EverLine Office
Serving the Greater North Pittsburgh area, including:
New Castle
Hermitage
Butler
Zelienople
Ross Township
New Kensington
Cranberry
Beaver
Wexford
McCandless
West Deer Township