Ensure Parking Lot Longevity with Asphalt Crack Filling that Lasts
As a property manager in Greater Pittsburgh, you understand the importance of maintaining a safe and functional parking lot. Cracks in your asphalt pavement not only make your property look neglected, but can also lead to more severe issues like potholes. 
At EverLine Coatings, we offer professional asphalt crack-filling services to address these concerns and ensure the longevity of your pavement. With our tried-and-tested process, we can guide you through the crack-filling journey, providing you with outstanding results and peace of mind.
Our Proven Process of Asphalt Crack Filling
Asphalt crack filling prevents small cracks from turning into major structural problems. By sealing up any cracks that have formed in your pavement over winter, we can protect your pavement from water penetration, freeze-thaw cycles, and the damaging effects of traffic.
At EverLine Coatings, we follow a proven process to ensure effective crack filling. Our experienced team begins by thoroughly cleaning the cracks, removing dirt, dust, and debris through air compression and targeted heat application to eliminate vegetation and ensure a dry surface. Once the cracks are clean, we apply a high-quality crack-filling material that bonds with the asphalt, forming a watertight seal. This edge-to-edge bond prevents further deterioration and helps prolong the lifespan of your pavement. Just 6-8 hours later (or sooner if need be) the surface will be ready to use again!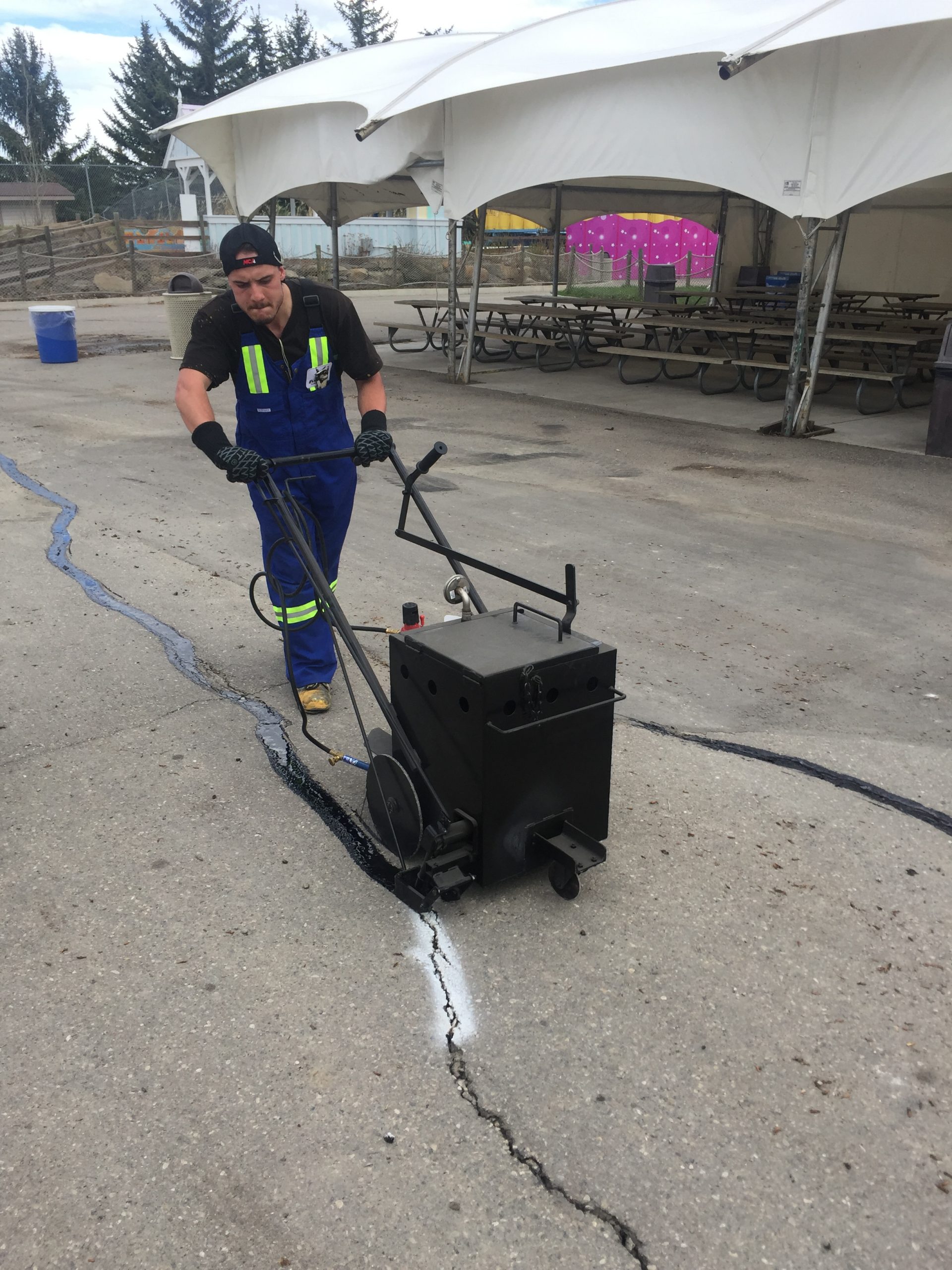 Why Choose EverLine for Asphalt Crack Filling
Choosing EverLine Coatings for your asphalt crack-filling needs in Greater Pittsburgh comes with several advantages. Our commitment to keeping things simple means that we handle all the coordination and logistics, allowing you to focus on other tasks as a property manager. Additionally, our clear and detailed proposals provide you with a comprehensive understanding of the scope of work, backed by a personalized video presentation that leaves no room for questions or uncertainty. We are dedicated to your full satisfaction, conducting a thorough evaluation after project completion and providing a detailed report with before and after photos, ensuring that you get the results you paid for.
Asphalt Sealcoating
Protect your recently repaired asphalt with EverLine's Asphalt Sealcoating Services.  Asphalt Sealcoating creates a strong, uniform paved surface that will extend the lifespan of your parking lot.
Crack Filling Services to Revitalize Duquesne University's Multipurpose Outdoor Recreational Court
Check out how our team took this multipurpose sports court from a state of disrepair to a beautiful and functional place for students and faculty to play at Duquesne University.
EverLine Coatings' Crack-Filling Service in Greater Pittsburgh
We take pride in serving the Greater Pittsburgh community! We understand the local needs and challenges of maintaining a well-functioning parking lot in this bustling city. Don't wait until small cracks turn into costly repairs; contact us today for an asphalt crack-filling quote!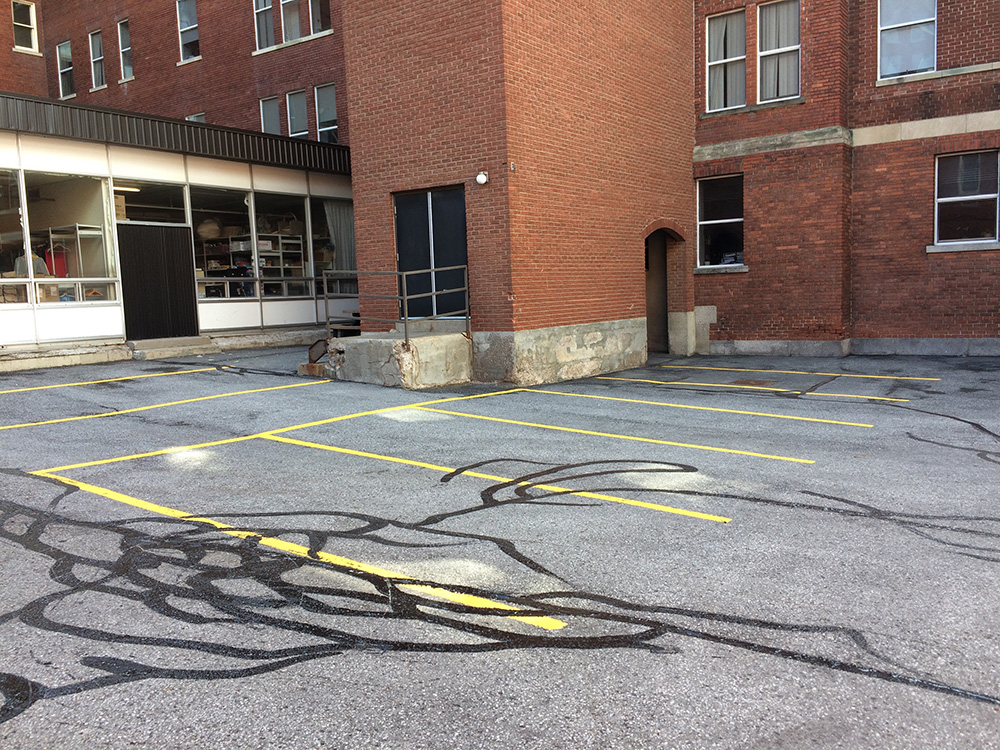 Greater Pittsburgh EverLine Office
Phone: (412) 206-9422
Contacts:
Tony Turkovic – Owner and Field Operations
Holly Turkovic – Owner and Administrator
Serving the Greater Pittsburgh Area, Including: