Northeast Cleveland's Power Washing Services
Cleveland is a special city with a lot to offer, whether you want to explore the Rock and Roll Hall of Fame, enjoy fantastic food, or meet some animal friends at the Zoo or Aquarium. However, the residents are very proud of their city, and it's important that your business lives up to the area's high standards. With Everline's power washing services, you can keep your parking lot clean and tidy all year round.
Brighten Up A Dirty Parking Lot With Power Washing
It's natural for your parking lot to get dirty over time, as salt, dirt, loose paint, dust, and mud build up. However, this can make a really bad first impression, and customers may avoid your business if it looks unclean and uncared for. Our power washing service involves using a high-pressure spray of water to remove any dirt or contaminants from your lot, cutting through grime to make your lot look as good as new. We can also get rid of graffiti, helping you make a good impression.
We have different nozzles and techniques depending on the specific project, and our services are suitable for a range of surface types including wood, brick, metal, concrete, and asphalt. By choosing power washing, you can effortlessly boost your business's curb appeal, protect your property value, and impress potential customers.
Why Choose EverLine For Power Washing
Every member of our team has taken a thorough training course to make sure they're prepared for your project, so they can always select the right equipment and techniques to remove dirt without damage. We aim to carry out work quickly and efficiently, keeping you in the loop throughout. If you're looking for a more long-term solution, our Preventative Pavement Maintenance Program might be for you. Designed to double your pavement's life and take the stress out of parking lot maintenance, this program includes not only power washing but also other services such as line striping and crack filling.
Our Pavement Maintenance Work
Before
After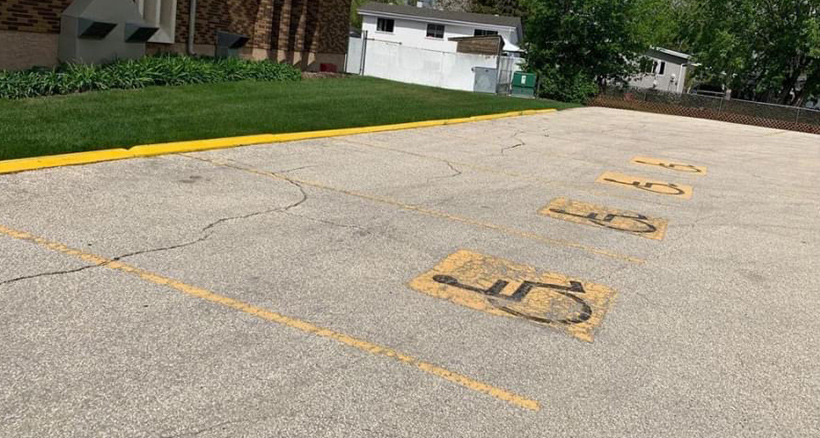 Why Choose EverLine For Power Washing
Being a Northeast Cleveland business owner is very rewarding, but it can also be challenging, and it's vital that the outside of your business makes the best impression. Whether you're looking for a one-off clean or are interested in our long-term maintenance program, get in touch for a unique quote.
Cleveland Northeast EverLine Office
Serving the Greater Cleveland Northeast area, including:
Brecksville
Hudson
Media
Fairlawn
Massillon
Barberton
Green
North Canton
Louisville
Salem