Durable Line Striping & Asphalt Repair for Canton Properties
As a commercial property owner or manager in Canton, you need to make sure that your parking lot is safe and attractive for your clients and patrons. Because of our extremely snowy winters (an average of 39 inches annually), and sunny summers, traffic markings and parking markers on asphalt in our area tend to fade each year. Not only can this be a liability when your customers have difficulty navigating without clear lines, but it can also look unprofessional. No one wants that.
At EverLine Coatings in Canton, we are the industry leader in parking lot striping and asphalt repairs for commercial properties. We provide high-end, long-lasting solutions that save you time and money.
Long-lasting, Precision Line Striping Services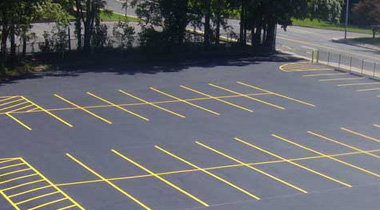 New Line Striping – We can help you design a smooth flow of traffic so that vehicles and pedestrians can easily navigate the area.
Restriping Existing Lots – We will re-stripe existing areas like accessible parking spaces, walkways, curbs, parking spots, and loading zones to make sure that they are simple to identify and use.
Specialty Markings – We can create a variety of specific and personalized markings, including custom stencils, to match the needs of your facility.
Quick and Efficient Asphalt Repair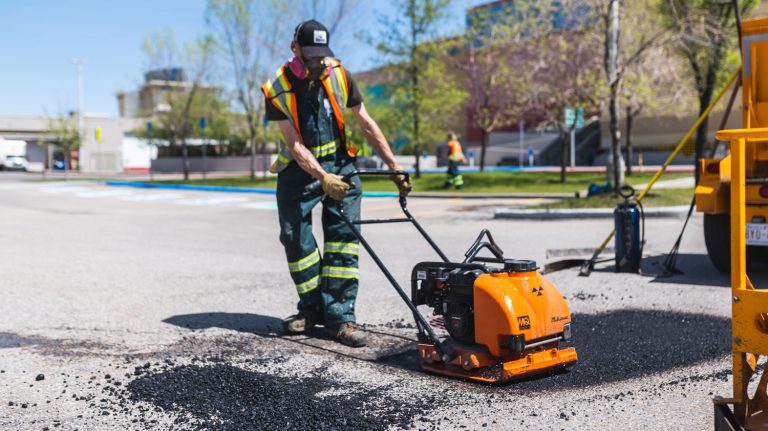 Broken pavement and potholes are not only an eyesore, but make your parking lot area unsafe for your workers and patrons. Keep your parking lot and other paved areas in top shape with asphalt repair from EverLine Coatings. We do infrared asphalt repair, which creates thermal bonding with the surrounding pavement. This means water cannot enter the seams to cause joint failure, leaving you with pavement that lasts longer.
Another advantage of our infrared asphalt service is speediness. Your asphalt service can be opened to traffic just within 30 minutes of completing the repair! We can even sealcoat your asphalt.
Our Pavement Maintenance Work
Before
After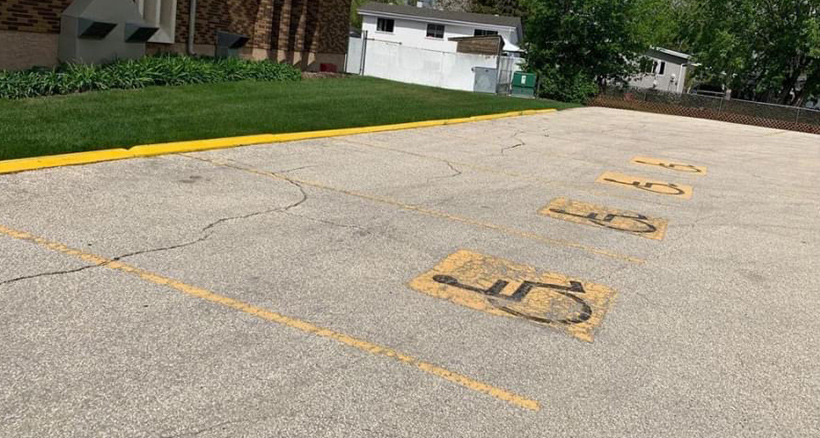 How EverLine Coatings Makes Your Canton Line Striping & Asphalt Repair Project Easier
As a property manager, you're already juggling a lot.

Canton's EverLine Coatings will make sure your project is coordinated properly

with no hassle so you can focus on other tasks.

We provide timely and detailed reports and complete transparency about the progress of every job on your site.

It's common for contractors to use traffic paint that fades out in less than a year. Our exclusive TBL Durables product is 3-4x more durable than regular traffic paint, so you can get a better ROI from your property.

TBL Durables is

the leader in the traffic paint industry

. We are proud to carry their exclusive license for private application in North America.
It's not easy managing a property or facility, but we can take away some of your stress; EverLine Coatings in Canton can be relied upon for strong customer service and quality work. Let us take care of your parking lot while you enjoy some of the many new Stark County restaurants and attractions. Request a quote today!
Cleveland Northeast EverLine Office
Serving the Greater Cleveland Northeast area, including:
Media
Fairlawn
Massillon
Barberton
Green
North Canton
Louisville
Salem