Brecksville Parking Lot Maintenance Services
In Brecksville, OH, property and facility managers seek solutions that go beyond basic maintenance. EverLine Coatings understands this need, offering parking lot repair services that not only address problems but elevate the visual appeal of your property. Our parking lot line striping and asphalt repair services can transform your space, while our asphalt sealcoating protects it from future harm.
As a property manager, you need a partner who simplifies the coordination of projects. EverLine Coatings ensures a hassle-free experience, allowing you to focus on other crucial tasks while we transform your lot. Get in touch today to discuss your parking lot repair needs and we'll provide a simple solution.
Stand Out With Clear Parking Lot Line Striping

Parking lot line striping is more than marking spaces; it creates a visual guide that contributes to the overall aesthetics of your property. You know that faded lines can make your lot appear run down, so it's time to refresh them with EverLine Coatings' parking lot line striping service. This service is also essential for ensuring safe and considerate parking in your lot, as drivers need clear line markings to remove ambiguity. Markings such as walkways and crossings can also improve safety for pedestrians in your parking lot.
EverLine Coatings employs TBL Durables, the industry's best traffic coating, to ensure that your parking lot receives clear, vibrant and long-lasting markings. Our meticulous approach includes blackout procedures for a clean, standout finish, reflecting our company's long-standing commitment to aesthetic excellence.
The effects of weather, heavy usage and even just time can lead to cracks and potholes in your pavement. EverLine Coatings addresses these issues with advanced techniques, including infrared asphalt repair. This method seamlessly blends new asphalt with the existing material, providing a smooth and durable repair that really lasts. From minor cracks to severe potholes, our expertise ensures a rejuvenated and resilient surface.
Our Pavement Maintenance Work
Before
After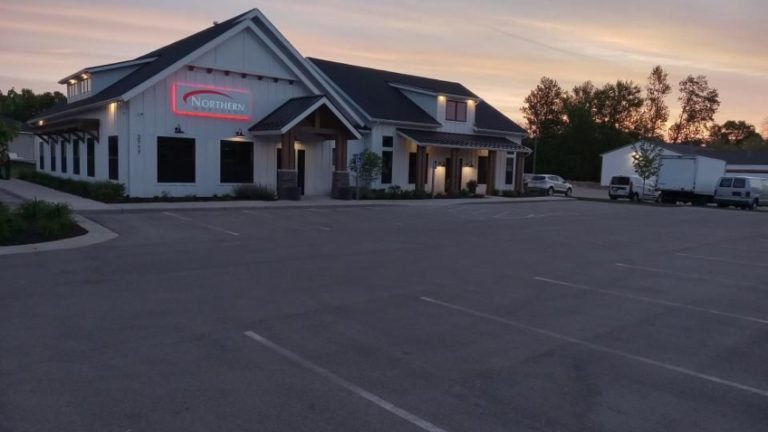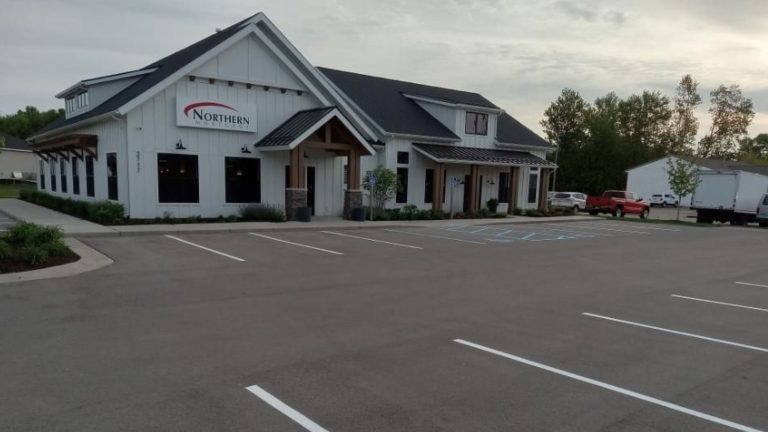 Asphalt Sealcoating for Pavement Longevity
Asphalt sealcoating protects your pavement and extends its lifespan. After addressing existing cracks, we apply a high-quality sealant, forming a robust barrier against moisture and environmental elements. In fact, we apply two layers to ensure you get long-lasting and durable protection. Through this proactive approach, sealcoating reduces crack development, contributing to the overall longevity of your pavement.
EverLine Coatings' Brecksville Parking Lot Repair Services
Brecksville, with its charming community and picturesque landscapes, deserves commercial pavements that reflect its unique character. EverLine Coatings stands as the trusted partner in achieving this goal. With a commitment to simplicity, technical expertise and aesthetic excellence, we offer more than basic services; we provide a transformation for your parking lot to help it align with the beauty of Brecksville. Let EverLine Coatings take care of your parking lot needs. We understand the challenges property managers face, and our team guarantees clear communication and careful project coordination. Contact us today for a free quote!
Cleveland Northeast EverLine Office
Serving the Greater Cleveland Northeast area, including:
Media
Fairlawn
Massillon
Barberton
Green
North Canton
Louisville
Salem