EverLine's Parking Lot Line Striping Services
As a property manager in Cleveland, you are constantly trying to keep your property safe and appealing. Unfortunately, weather and constant traffic will fade out parking lot lines and make the whole space less easier for people to navigate or park. At EverLine Coatings, we believe you should have a simple way to keep your parking lot in top condition. That's why we offer exceptional parking lot striping services! Work with our team and get knowledgeable, dedicated technicians who care about the look of your Cleveland property.
Line Striping Services to Improve Your Property
When you need a thoroughly planned layout for your new pavement, we can ensure that happens, from day one! Our team excels at designing a safe parking lot layout to allow a smooth flow of traffic with bright and clearly marked lines.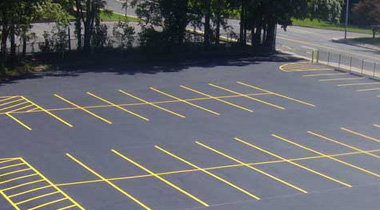 Re-Striping Existing Parking Lots
When vital areas of your parking lot, like pedestrian walkways, curves, loading zones, and ADA accessible spots are difficult to see, it becomes a less safer place to walk and drive. Update your worn paint with fresh line striping to make your parking lot a valuable asset again.
Not only do we offer line striping services, but we provide specialty markings for navigation aids like bicycle lanes, crosswalks, and arrows. Perhaps you want to add a custom touch to your property? We can do branding, as well as custom paint colors for a personalized look for your parking space!
Why Work with EverLine Coatings?
Our team is always looking for ways to go the extra mile for our clients and make their parking lot look better. We always blackout old parking lot lines before we add ours so that the new lines are clear and never conflict with what was there before!
EverLine Coatings is proud to carry the exclusive license for private application of TBL Durables paint. This company is a leader in the traffic paint industry and offers high-quality paints that last longer without fading! And when your paint lasts longer, you need our striping services less often. That can save you 20-30% on your parking lot striping costs in three years.


Don't Risk Letting Your Pavement Deteriorate
When your pavement isn't properly maintained, you risk more than you think. When lines aren't clear, people get the wrong idea about how to navigate the lot. That can cause serious accidents. You may be liable if the faded lines or markings in your lot cause people injuries. The good news is, reducing your liability is as simple as a fresh coat of paint!
Before
After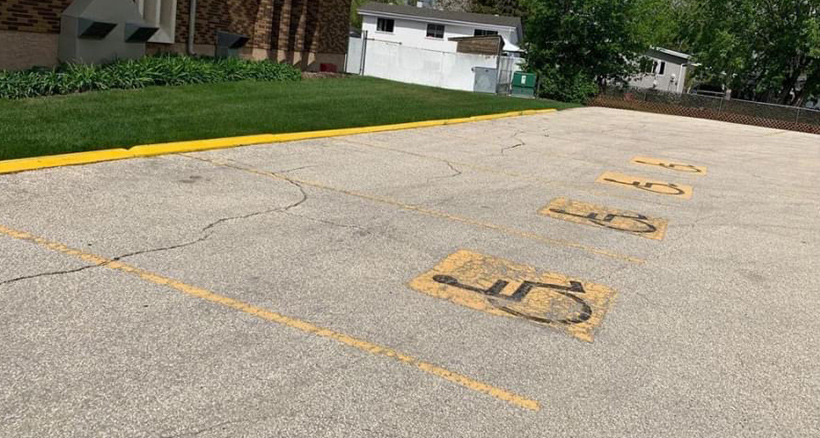 Get Parking Lot Striping in Cleveland, OH Today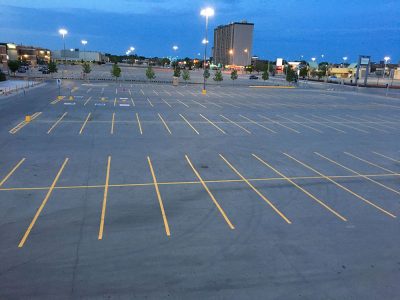 Cleveland Northeast EverLine Office
Serving the Greater Cleveland Northeast area, including:
Brecksville
Hudson
Media
Fairlawn
Massillon
Barberton
Green
North Canton
Louisville
Salem