Durable Line Striping & Asphalt Repair for Akron Properties
Akron, OH is home to every size business, from large, world-class companies to small mom-and-pop operations. Regardless of what size your business is, or if you own or manage a property in Akron, you want to ensure it is maintained properly and is safe for employees, customers, and other building occupants. Your parking lot's appearance is crucial because it is the first impression for visitors.
EverLine Coatings provides expert parking lot line striping and asphalt repairs so you can maintain an attractive, safe parking lot.
A Well-Maintained Parking Lot Is the Best First Impression
Bright, easy-to-read parking lot lines and a smooth surface free of cracks and potholes are the first steps to ensuring your Akron exterior looks great and isn't subject to avoidable accidents.
Here are some of parking lot line striping's many functions: 
Direct traffic 

Draw attention to pedestrian crossings

Designate available parking spaces 

Reduce the chance of accidents 

Improve your business's image

For our parking lot line painting service in Akron, EverLine Coatings uses TBL Durables paint. Here are the advantages of this long-lasting product: 
Lasts 2-4 times longer than standard traffic paints,

Comes in a sprayable liquid that cures in only 5-10 minutes 

Weather-resistant to Akron's seasonal extremes

Three times cleaner than water-based paint and 10 times cleaner than oil-based paint
Save Yourself From Costly Pavement Repairs Down The Road!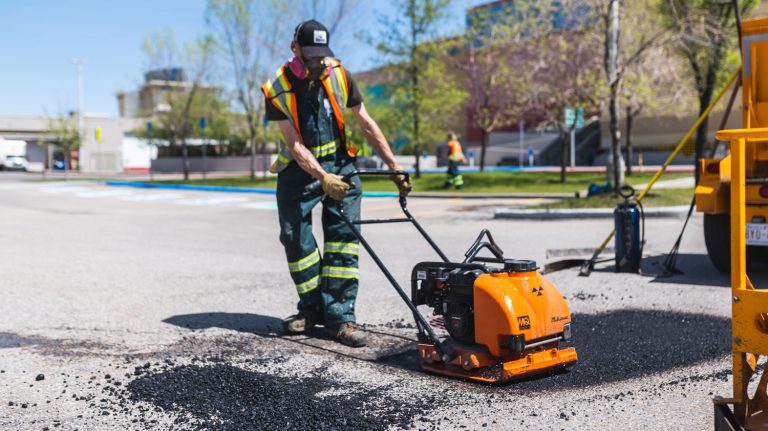 Potholes don't only look shabby—they can damage vehicles and increase the likelihood of pedestrian accidents. If you allow potholes to fester, you'll likely end up with costlier repairs down the road.
At EverLine Coatings, our fast pothole repair services incorporate our proprietary infrared asphalt repair method which is faster and more cost-effective than other pothole repair processes. Here are its advantages:
Your parking lot can be reopened in as little as 30 minutes after repairs

There are no seams, so water can't permeate and cause joints to fail

Most of the existing asphalt can be recycled

They require only a three-person crew
Our Pavement Maintenance Work
Before
After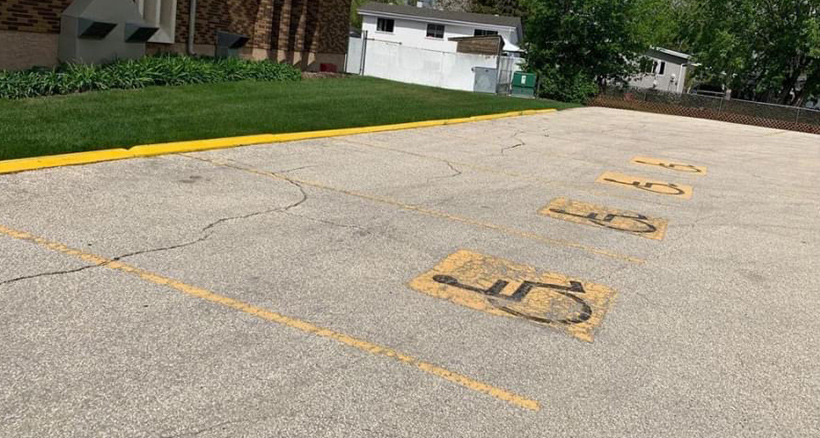 The Highest Quality Parking Lot Line Striping And Asphalt Repair In Akron
EverLine Coatings provides Akron businesses with the highest quality, fastest, and most cost-effective parking lot repair and parking lot line striping services. We strive to be highly communicative and pride ourselves on the relationships we build with our clients. Want to learn more about our parking lot line striping and pothole repair services? Contact us for a quote!
Cleveland Northeast EverLine Office
Serving the Greater Cleveland Northeast area, including:
Media
Fairlawn
Massillon
Barberton
Green
North Canton
Louisville
Salem