EverLine's Epoxy Floor Coating Services
What can make your floor look better while also helping prevent slips, resisting damage from heavy equipment, and lasting a long time without much maintenance? An epoxy floor coating from EverLine! Adding an epoxy floor coating protects your underlying flooring from heat, shrinkage and scratches. It can make any surface look better, from warehouses and industrial spaces to gyms, schools and commercial spaces. When applied by the professionals at EverLine Coatings, epoxy floor coatings are highly durable.
The Benefits of EverLine's Epoxy Floor Coating System
An epoxy floor coating is a polymer coating that is made from two different chemical components. When the two parts are mixed, there is a chemical reaction that stabilizes and cures the material. It's a resin, but a very high strength and high durability one, perfect for floor coatings. Once installed, epoxy floorings are stable and able to resist heat and chemicals well.
There are many reasons to choose epoxy flooring over other options. The benefits of an epoxy floor include:
Safety: Epoxy is a less slippery surface than other flooring options. We can add a non-slip surface to increase traction when needed.
Low Maintenance: Epoxy flooring is simple to clean with your choice of cleaning equipment.
Durable: Tough to scratch, epoxy flooring stands up to repeated use, even by heavy equipment.
Chemical resistant: In some commercial and industrial applications, you may need a floor that is unlikely to react with the chemicals you use or store.
Customizable: We can create any kind of design or look you would like for your flooring using epoxy.
Affordable: Epoxy floor coatings are a low-cost option that still delivers great results.
Our team members are highly trained for epoxy projects and have the expertise to let you know if epoxy is suitable flooring for your specific purposes.
Customized Epoxy
Floor Designs
Get beautiful floors that feature custom-selected color flakes to really make your branding stand out.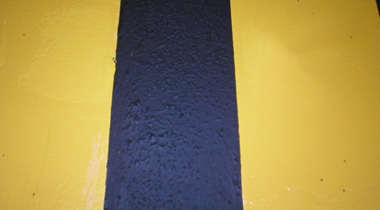 Slip-Resistant
Floor Coatings
Enhance the Functionality of Your Warehouse Floors with Interior Line Painting
Enjoy clearly designated areas that staff and visitors can easily navigate with bright, appealing interior floor markings protected by epoxy.
Convenient and customizable, EverLine's epoxy floor coatings can be applied over the top of floor markings.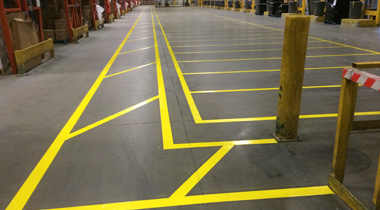 Before
After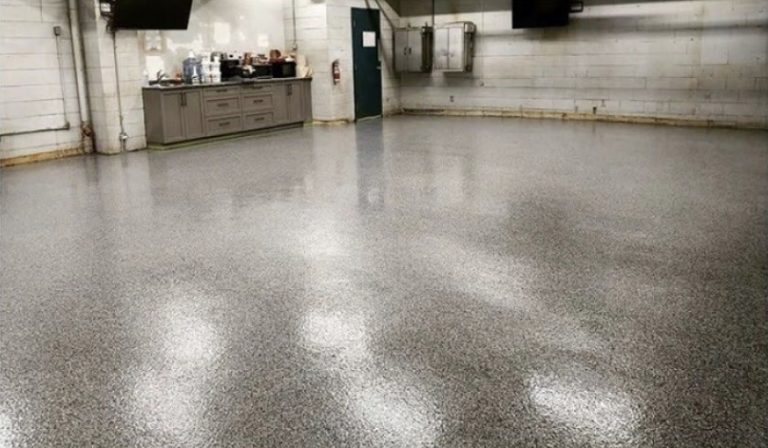 Why Choose EverLine Coatings?
Our team has installed many commercial epoxy floor coatings. We stand out from the competition by better understanding what property managers need and focusing on our customer service. When you choose EverLine Coatings for your new floor coating, you can trust that we will keep the project simple. We will coordinate your epoxy floor coating project seamlessly so that you can work on other things.
Our team members are highly trained and have technical knowledge about epoxy floor coatings and their installation. We strive to always have the utmost attention to detail so that you get what you paid for and are fully satisfied with the results of your project.
Epoxy Floor Coatings in Cleveland, OH
Concrete by itself is rarely a good commercial floor. With an epoxy floor coating, you will have a safer, cleaner and more durable floor. Plus, with a wide variety of color and pattern options, you can even add in your branding or have your floor make some other statement. We are proud to offer epoxy floor coatings in Cleveland. If you're interested, reach out to us for a quote.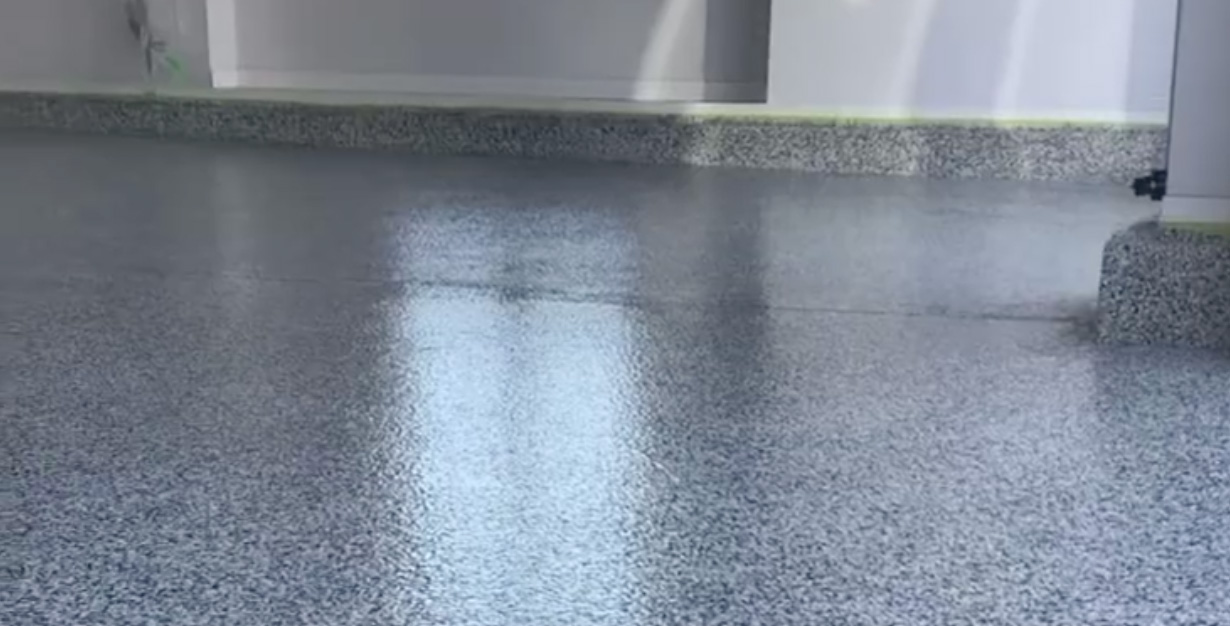 Cleveland Northeast EverLine Office
Serving the Greater Cleveland Northeast area, including:
Brecksville
Twinsburg
Hudson
Media
Fairlawn
Massillon
Barberton
Green
North Canton
Louisville
Salem