Protect & Seal Your Asphalt with EverLine Coatings
Cleveland is home to the Rock & Roll Hall of Fame, but while Clevelanders might like their music heavy and gritty, they prefer their pavement smooth. Commercial property managers in Cleveland understand the importance of asphalt maintenance. Worn parking lots can give the wrong impression and even lower property values.
EverLine Cleveland's asphalt sealcoating service can help. We've protected thousands of parking lots and more with quality asphalt sealcoating. This treatment improves both the appearance and the durability of asphalt, saving you money over the long run.
Durable Asphalt Sealcoating for Properties in Cleveland
The primary purpose of asphalt sealcoating is to prevent water from seeping into your pavement, which can cause cracks and potholes. EverLine Coatings applies a spray-on coating to seal the asphalt and protect it from the effects of water damage.
Here are the main advantages of sealcoating:
Reduce pavement deterioration
Maintain "as-new" appearance of pavement
Save money on repairs over time
Increase grip and driving comfort
Extend life of parking lot or driveway
Protect against moisture, salt, and chemicals
Our Asphalt Maintenance Work
Before
After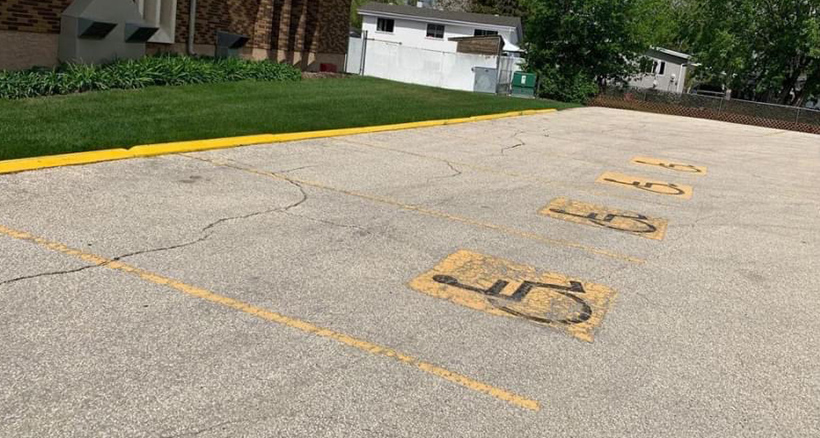 Seal Your Asphalt With EverLine Coatings
EverLine Coatings is your best choice for asphalt sealcoating in Cleveland. Before applying the coating, we can fill in any cracks present to increase the effectiveness of the treatment. Our team has a deep understanding of the products we use and how they act to keep your asphalt in good condition. Here are a few factors that set us apart from competitors:
We never dilute sealing products
We prepare the asphalt properly for sealcoating
We apply two coats of sealant for maximum longevity
Our sealants are designed to withstand both hot and cold temperatures
Professional Asphalt Sealcoating in Cleveland, OH
Cleveland is home to many cultural attractions, such as the Great Lakes Science Center and the West Side Market. Property managers who want to keep up with the city's sophisticated vibe need to maintain their parking lots well. Asphalt sealcoating is a great way to protect your pavement over the long term. Contact us today for a free quote!
Cleveland Northeast EverLine Office
Serving the Greater Cleveland Northeast area, including:
Brecksville
Hudson
Media
Fairlawn
Massillon
Barberton
Green
North Canton
Louisville
Salem