EverLine's Asphalt Parking Lot Repair Services
There's always a fun activity to do in Cleveland, and tourism is bouncing back with vigor. That's why safe and traversable drives and parking lots are essential to keeping Cleveland a fun and well-kept place to visit. Cleveland winters can be tough, and moisture intrusion from snow and rain is the leading cause of pavement deterioration. When left untreated, potholes only become bigger and bigger as the freeze-thaw cycle continues to wreak havoc on the pavement. These potholes are both unsightly and dangerous, so asphalt repair should be a priority on any property manager's to-do list.
Turn to Northeast Cleveland's EverLine Coatings for cost-effective, professional asphalt repair — a quick and simple way to keep your asphalt pavement safe and looking good.
What Is Infrared Asphalt Repair?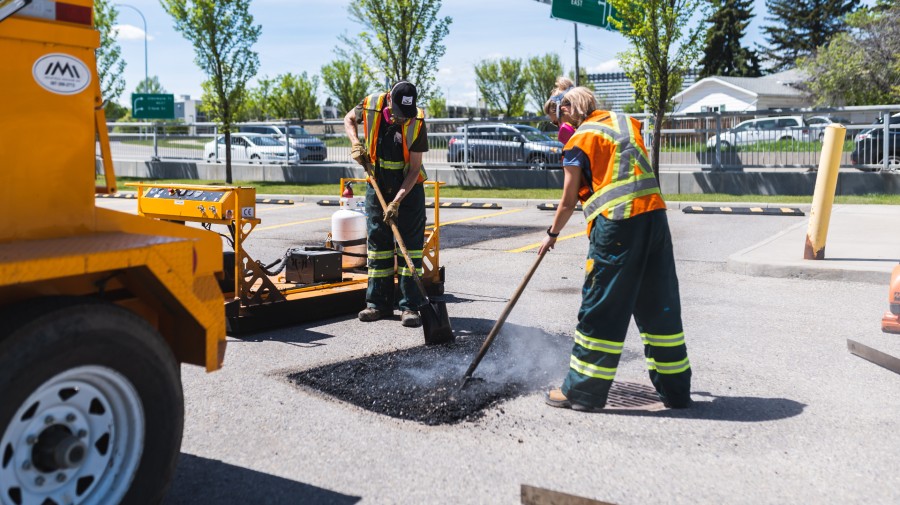 We understand that your pavement is a valuable asset to you, and we want to help you preserve it as best we can. EverLine Coatings uses a proprietary infrared asphalt repair that addresses the root of the problem in pavement repair that other services for pothole repair can't match.
Infrared asphalt repair consists of heating the asphalt around the problem spot, adding new asphalt to the old, and melding these two components together. This, along with our crack filling service provides a smooth, sealed surface that looks and functions much better than other pothole repair options.
Benefits of Infrared Asphalt Repair from EverLine Coatings
There are many benefits of choosing infrared asphalt repair from EverLine Coatings, including:
Speed:

Your pavement will be usable again in only 30 minutes after repairs are finished, a much faster turnaround time than traditional methods. 

Cost efficiency:

Infrared asphalt repair is less labor intensive and requires fewer materials than other repair methods. 

Quality:

Thermal bonding between the new asphalt and the old creates a seamless surface that lasts longer and looks better.

Environmental:

Infrared repair recycles most of the existing asphalt, producing less waste.
Before
After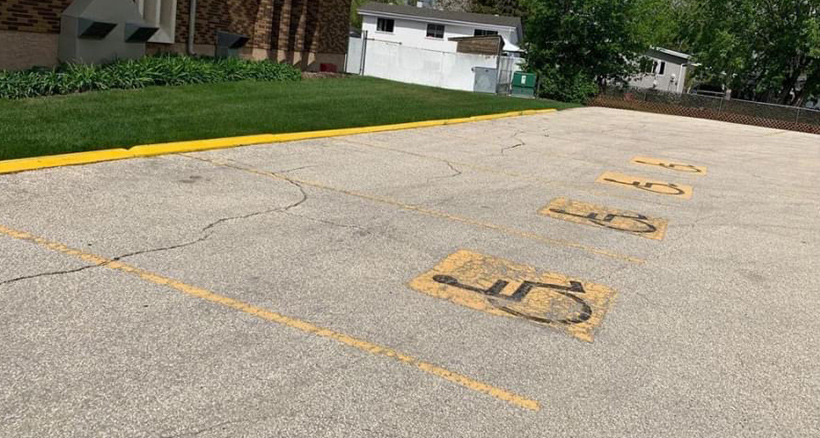 Get Your Asphalt Parking Lot Repaired by Northeast Cleveland's EverLine Coatings
EverLine Coatings' qualified crew is fully certified for every repair job we perform. You can rest assured your asphalt repair will be handled smoothly with minimal hassle and the job will be thorough and professional. 
The EverLine Coatings and Services asphalt repair team is ready to help Cleveland rock and roll with its pristine pavement and parking lots! Contact us today.
Cleveland Northeast EverLine Office
Serving the Greater Cleveland Northeast area, including:
Brecksville
Hudson
Media
Fairlawn
Massillon
Barberton
Green
North Canton
Louisville
Salem