Quality Asphalt Crack Filling from EverLine Coatings
Cracked asphalt can give your Cleveland property a dilapidated appearance. It's critical to have repairs made as soon as possible to preserve a professional image and prevent further damage from occurring.
Asphalt crack filling is a service offered by EverLine Coatings and Services in Cleveland. We work to make this service as convenient as possible for busy property managers, and we guarantee satisfaction to every customer.
Our Asphalt Crack Filling Process
Potholes can result from unattended asphalt cracks, which allow water to seep down into the surface, where it can cause significant damage. By repairing cracks as soon as possible, this process can be prevented, leading to fewer potholes in your parking lot.
Our crew uses compressed air to remove dirt and debris from the surface prior to filling cracks. To remove vegetation and make sure the surface is fully dry, we also heat the area with a focused flame. Cleaning the crack in this way increases the bonding of the crack-filling substance. We fill the crack fully to ensure a watertight seal. After the treatment, your parking lot will be ready to use again in six to eight hours. Need it to be ready sooner? Let us know. We might be able to speed things up!
We offer asphalt crack filling as a standalone service or in conjunction with asphalt sealcoating. Sealcoating treats the surface to make it more resistant to penetrating moisture, which can lead to better durability.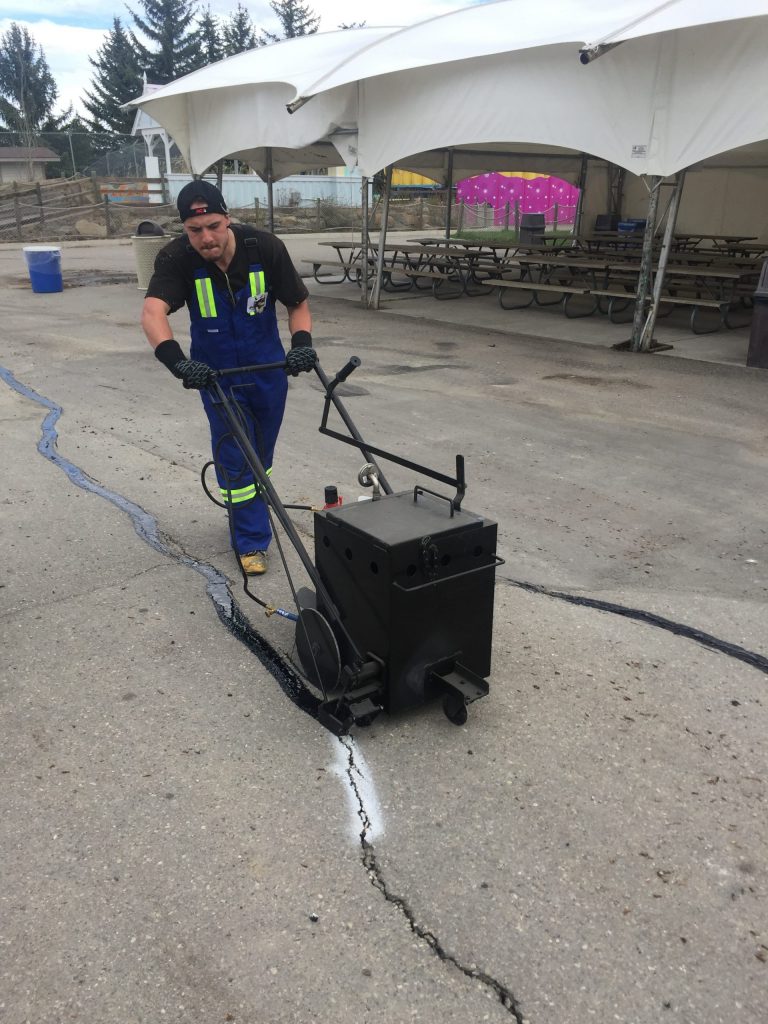 Why Use EverLine's Crack Filling Service?
At EverLine Coatings, we realize you have a lot on your plate as a Cleveland property manager. That's why we make sure every repair project is carefully planned out to avoid complications. You can count on us to submit a concise digital proposal, complete with a video outlining the specifics of the task.
We assess the repair after crack filling to make sure it is satisfactory. To let you see the outcomes for yourself, we offer a report with before and after pictures.
Choose EverLine Coatings' Asphalt Crack Filling Service in Cleveland
Whether they're in town to catch the Guardians game or attending a concert at Blossom Music Center, visitors to Cleveland want to see that the city is well maintained. Give them a good impression of your business by filling cracks in your asphalt as soon as they appear.
For a free quote, contact EverLine Coatings right away!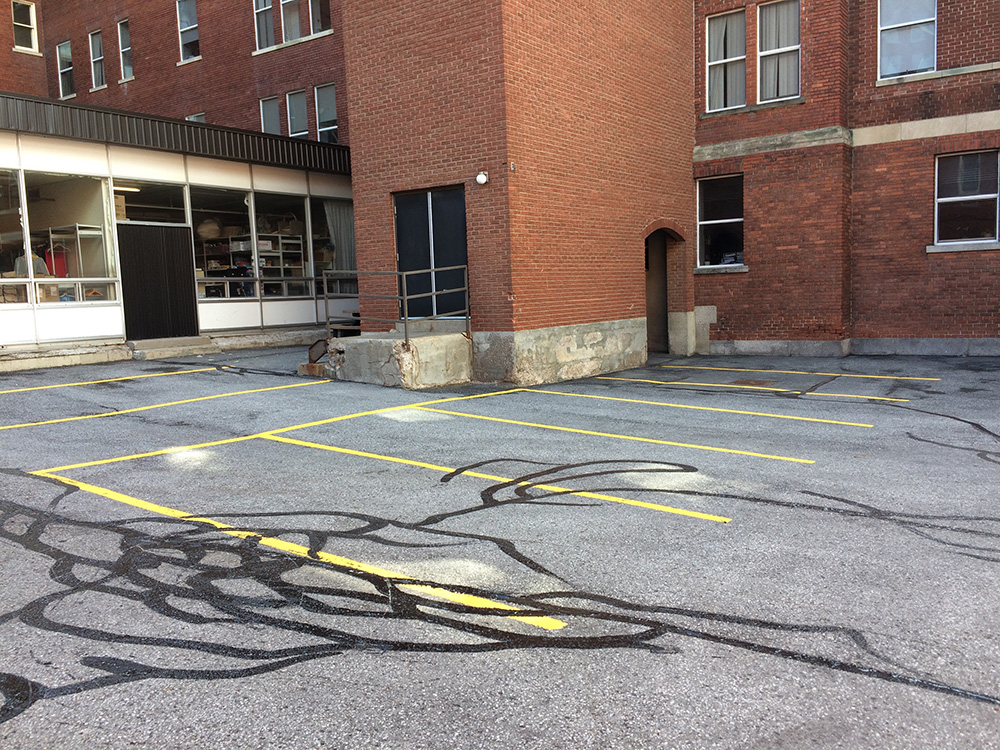 Cleveland Northeast EverLine Office
Serving the Greater Cleveland Northeast area, including:
Brecksville
Hudson
Media
Fairlawn
Massillon
Barberton
Green
North Canton
Louisville
Salem