Cincinnati Asphalt Sealcoating
As a property or facility manager in Cincinnati, OH, you understand the importance of maintaining well-kept and durable pavement surfaces. At EverLine Coatings, we offer premier asphalt sealcoating services tailored to meet the unique needs of your Queen City property. With our proven expertise and commitment to customer satisfaction, we provide reliable and long-lasting solutions that enhance the longevity of your pavement.
Enhance and Preserve Your Asphalt
Sealcoating involves applying an additional protective layer on top of your asphalt surfaces. This process creates an attractive and uniform coat over the pavement, enhancing its appearance while offering a range of advantages:
Protects Against Environmental Factors: Sealcoating prevents water, salts, chemicals, and moisture from penetrating the asphalt surface, safeguarding it against damage and deterioration.
Extends Pavement Life: By preventing the asphalt from hardening and crumbling, sealcoating helps extend the life of your driveway or parking lot. It acts as a barrier, shielding the pavement from the harmful effects of water penetration, traffic, and other factors.
Cost-Effective Solution: Sealcoating is a cost-effective way to protect pavement, offering significant savings compared to asphalt replacement. It helps you avoid expensive repairs and prolong the life of your pavement.
Why Choose EverLine for Asphalt Sealcoating?
Our team at EverLine Coatings possesses an in-depth understanding of the technical specifications of traffic paints and coatings. We have built out detailed specifications for projects, ensuring that our expertise delivers the precise results you need.
As a property manager, you have a lot on your plate. That's why we take care of the project coordination, ensuring a seamless and hassle-free experience for you. You can focus on other tasks while we handle the details of your sealcoating project.
With our Preventative Pavement Maintenance Program, we help you extend the life of your pavement, saving you money on property maintenance and CAM costs. Trust us to protect and enhance the value of your investment.
Our Asphalt Maintenance Work
Before
After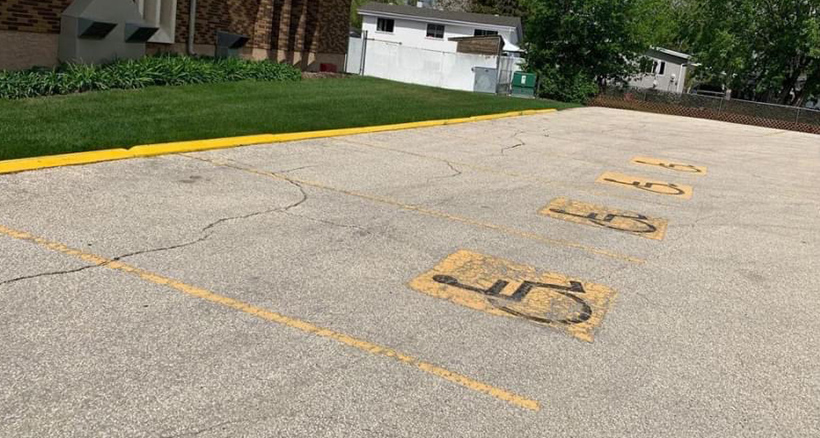 Choose EverLine Coatings for Asphalt Sealcoating in Cincinnati
At EverLine Coatings, we take pride in serving the Cincinnati community with our top-quality sealcoating services. Cincinnati is a city brimming with diverse attractions, such as the iconic Cincinnati Zoo & Botanical Garden and the vibrant Smale Riverfront Park. We understand the local needs and challenges of maintaining well-maintained pavements in this dynamic city.
When you choose EverLine Coatings, you can expect exceptional results, attention to detail, and a seamless experience from start to finish. Our commitment to customer satisfaction ensures that your project is coordinated properly, allowing you to focus on other tasks with confidence. Contact EverLine Coatings today for a free quote!
Fill out the form below and one of our Cincinnati locations will reach out to you for your free quote.
Cincinnati East
Phone: (513) 223-3603
Contacts:
Director of Sales and Marketing – Jen Diers
Greater Cincinnati & Northern Kentucky
Phone: (513) 201-5828
Contacts:
Aaron Mager – Owner & General Manager
Serving the Greater Cincinnati area, including:
Amelia
Aurora
Batavia
Blue Ash
Cincinnati
Coldstream
Fairfield
Florence
Forest Park
Hamilton
Independence
Lawrenceburg
Lebanon
Loveland
Mason
Middletown
Milford
Monroe
Newtonsville
Norwood
Oxford
Rising Sun
Sedamsville
Sharonville
Springboro
Trenton
West Price Hill