Cincinnati Line Striping Services
Are you ready to give your parking lot in Cincinnati, OH a makeover? EverLine Coatings can be your trusted local partner for professional parking lot line striping services. We understand that you care about creating a safe and inviting parking experience for your visitors in The Queen of the West, and we're here to guide you every step of the way. Get ready to witness the incredible transformation that our line marking services can create in your parking lot.
Our Top Notch Line Striping Services
Check out our range of parking lot line marking services.
Restriping Old Parking Lots
Over time, parking lot lines can fade, making your lot look dull and difficult to navigate. Unclear line markings can sometimes create a risk of collisions between vehicles. But don't worry, our re-striping services are here to breathe new life into your parking lot! We'll refresh the existing lines, bringing back their visibility and giving your lot a fresh and appealing look. Let us work our magic and make your parking area look brand new again.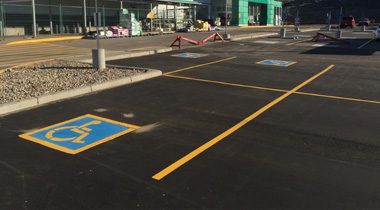 Picture a parking lot that shines with organization and ease. With our expert line striping services, we can turn your parking lot into a welcoming space that impresses your visitors. Our skilled team uses top-of-the-line equipment and high-quality materials to create crisp and vibrant line markings. Say goodbye to confusion and hello to smooth traffic flow and a positive parking experience.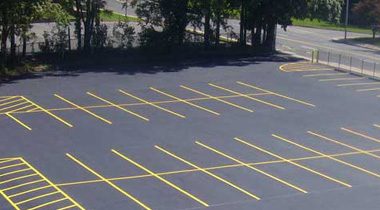 We understand that every parking lot is unique, and we're here to cater to your specific needs. Whether you require markings for crosswalks, accessible parking spaces, or other customized symbols and signs, our team is up to the task. We'll collaborate closely with you to understand your requirements and deliver tailor-made solutions that make your parking lot stand out from the crowd.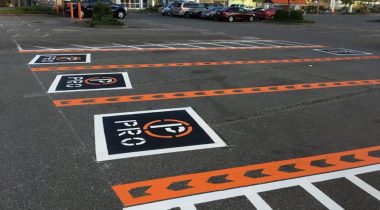 Why Choose EverLine for Line Striping?
When it comes to line striping in Cincinnati, EverLine Coatings is the name you can trust. Our team's deep technical knowledge and expertise in traffic paints and techniques ensure that we deliver outstanding results. Once your project is complete, we conduct a comprehensive evaluation to ensure that you're thrilled with the results. We'll even provide you with a detailed report, complete with before and after photos, so you can clearly see the change for yourself.
At EverLine Coatings, we're proud to partner with the industry leader, TBL Durables. This company's line striping products are renowned for their exceptional durability, and our exclusive line striping coating is no exception. It's three to four times more durable than regular traffic paint, ensuring that your parking lot lines will withstand the test of time. Not only that, but TBL Durables is committed to environmental friendliness and is LEED compliant, making it a smart choice for sustainable projects.


Before
After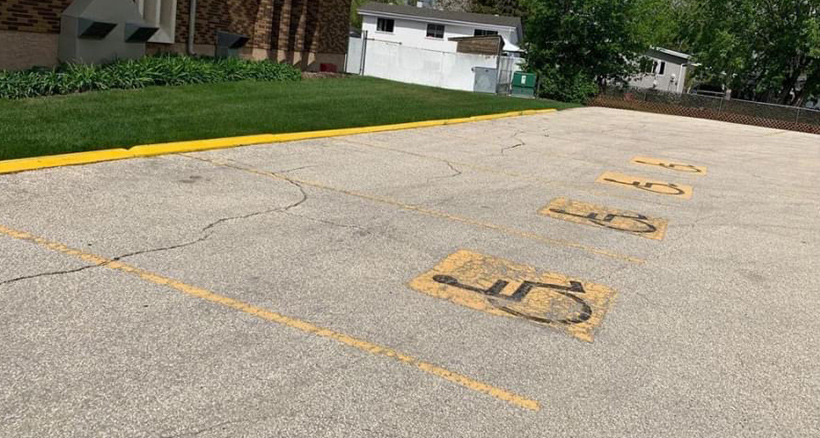 EverLine Coatings' Cincinnati Line Marking Services
Home to the world-famous Cincinnati Zoo & Botanical Garden, Cincinnati is a great place to manage a property or facility. Nearby, the charming neighborhood of Over-the-Rhine beckons with its eclectic shops, trendy restaurants, and lively entertainment venues. Choose EverLine Coatings for high-quality parking lot line striping services in Cincinnati so you can fit in with the rest of this impressive city. Contact us today for a free quote!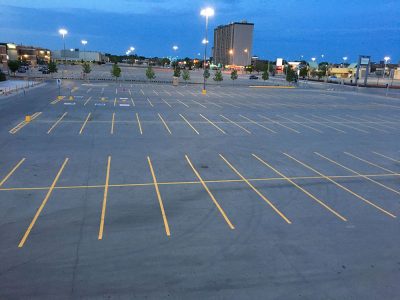 Fill out the form below and one of our Cincinnati locations will reach out to you for your free quote.
Cincinnati East
Phone: (513) 223-3603
Contacts:
Director of Sales and Marketing – Jen Diers
Greater Cincinnati & Northern Kentucky
Phone: (513) 201-5828
Contacts:
Aaron Mager – Owner & General Manager
Serving the Greater Cincinnati area, including:
Amelia
Aurora
Batavia
Blue Ash
Cincinnati
Coldstream
Fairfield
Florence
Forest Park
Hamilton
Independence
Lawrenceburg
Lebanon
Loveland
Mason
Middletown
Milford
Monroe
Newtonsville
Norwood
Oxford
Rising Sun
Sedamsville
Sharonville
Springboro
Trenton
West Price Hill