Everline's Asphalt Pothole Repair Services
Cincinnati is undoubtedly a beautiful city and a fantastic place to be a business owner. Whether you're located in the bustling Downtown area, charming Covington, or chilled-out Bellevue, this city has something for everyone. However, a parking lot full of cracks and potholes won't impress residents or visitors, so it's important to keep your lot in excellent condition. With our innovative, speedy infrared pothole repair service, EverLine can help you make a good first impression.
Choose EverLine Coatings For Fast, Long-Lasting Infrared Asphalt Pothole Repair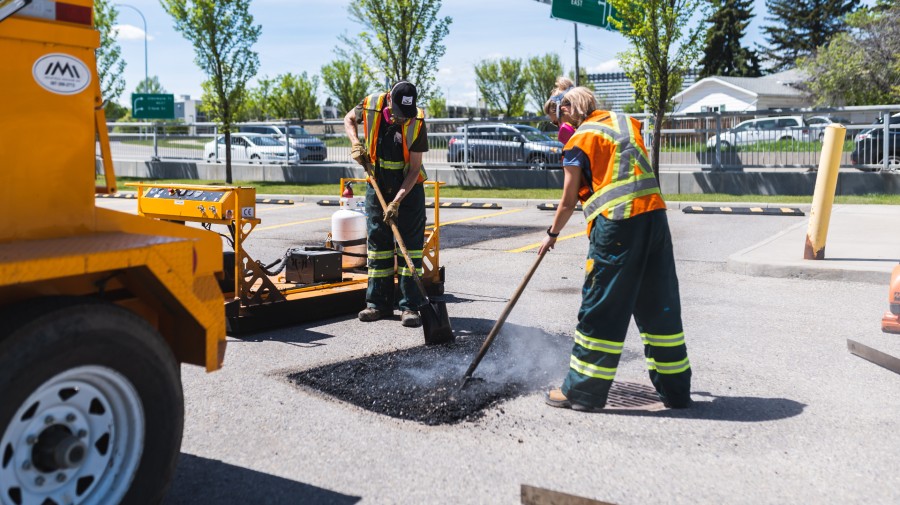 Your parking lot will be the first thing that potential customers see, and cracks and potholes are sure to drive them away. As well as being unsightly, they make it appear like you don't care how your business looks, and can even cause accidents such as trips and falls. Potholes can also damage customers' and employees' cars, which could lead to embarrassment or even legal issues.
EverLine's Proprietary Infrared Asphalt Pothole Repair Method
Luckily, EverLine's proprietary infrared asphalt repair method is here to help. We'll begin by heating your asphalt to 300-350 degrees, which melts it to make it act like new asphalt. This means your repair is more eco-friendly than other methods, and produces very little waste. We then add fresh asphalt to fill cracks and holes, before compacting the repaired area to make it seamless and watertight. Our repairs can be carried out with as few as three crew members, so they're cost-effective. You can also use your parking lot only thirty minutes after the repair, meaning the impact on your business is limited.
Our Asphalt Pothole Repair Work
Before
After
Impress Customers With Your Cincinnati Parking Lot
Asphalt pothole repairs can be carried out as part of our Preventative Pavement Maintenance Program, along with other services such as line painting and parking lot sweeping. This long-term solution can double the life of your pavement, saving you money over time. We understand that although your parking lot is a valuable asset, it's also probably not something you want to spend a lot of time thinking about.
With our ongoing maintenance programs, you can take a weight off your mind and enjoy other aspects of your business. If you're interested, get in touch with EverLine today to discuss your asphalt repair needs and get a quote for your business.
Cincinnati East EverLine Office
Serving the Greater East Cincinnati area, including:
Cincinnati
Norwood
Blue Ash
Sharonville
Loveland
Milford
Batavia
Newtonsville
Amelia
Coldstream
West Price Hill
Sedamsville