EverLine's Line Striping Services
If the lines on your parking lot in Cincinnati, OH look faded, EverLine's parking lot line striping service is the ideal way to refresh them. Property managers throughout Cincinnati rely on EverLine Coatings to refresh the line markings in their parking lots.
During our line striping service, faded line markings are replaced with fresh, colorful ones. This means that the bays in your parking lot become clearer, making the parking lot easier and safer to use.
Line Striping Services Overview
New Parking Lot Line Striping
In order to make a new parking lot usable, it's essential to add line markings to show drivers where to park. EverLine designs attractive, safe, and practical parking lots. By clearly defining bays and pathways, you can ensure that automobiles will park considerately in your spaces and give people safe zones in which to walk.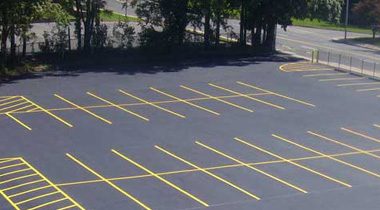 Restriping Old Parking Lots
Lines painted on asphalt fade and crack over time as a result of surface degradation. Drivers will soon find it difficult to use your lot safely as the lines become difficult to see. EverLine Coatings can remove the outdated line markings from your lot and paint new ones in their place. This not only makes your parking lot look better, but also makes it safer and easier to use.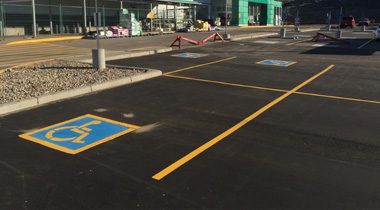 Specialty line markings can improve the functionality and aesthetics of your parking lot. You might want to include bike lanes, crosswalks for people on foot, do-not-enter zones, or even a company logo. Please let us know what you needs, and we will fulfill your requirements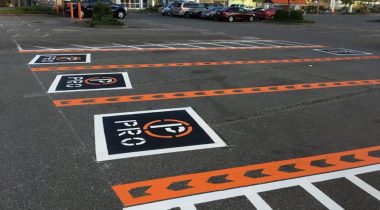 Why Use EverLine for Line Striping in Cincinnati?
EverLine Coatings has a much deeper understanding of the technical specifications for traffic paints and coatings than most other contractors. As the best in our field, we have the expertise to deliver superior results. To ensure your complete satisfaction, we conduct a thorough evaluation and report on each job so you can see the results for yourself.
Line Striping Paint Brands
We use traffic paint from TBL Durables, the leading supplier in the industry. We are delighted to hold an exclusive North American license for the private application of TBL Durables paint.
Because it is ten times more environmentally friendly and several times more durable than regular traffic paints, TBL Durables is a fantastic choice for your Cincinnati parking lot. Our clients say they save 20–30% on maintenance over the course of three years through the use of TBL Durables products.

Before
After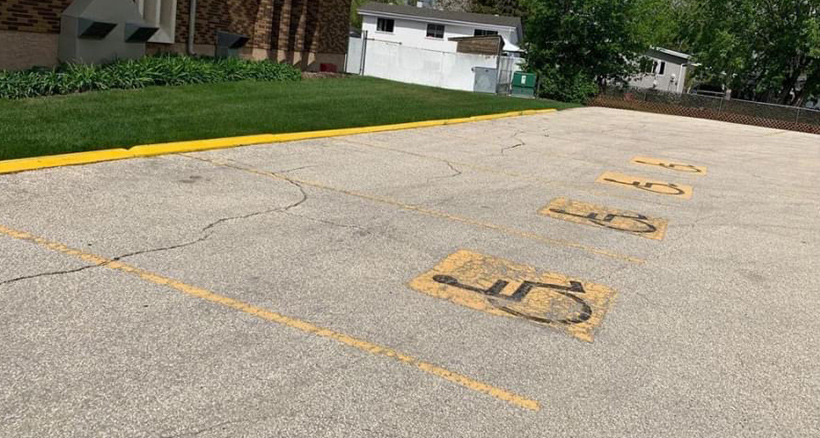 Choose EverLine Coatings for Your Cincinnati Parking Lot Line Striping
Cincinnati combines urban fun with peaceful waterways and relaxing green spaces. Visitors can enjoy the beauty of nature at Krohn Conservatory, or shop at Findlay, Ohio's oldest public market. If you want your business to attract tourists and local trade, it's important to keep it looking smart. In Cincinnati, EverLine Coatings provides parking lot line striping services for both new and used lots. We'll give you a free quote straight away!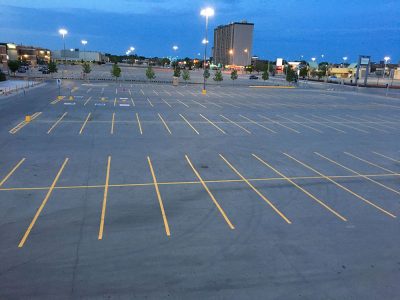 Cincinnati East EverLine Office
Serving the Greater East Cincinnati area, including:
Cincinnati
Norwood
Blue Ash
Sharonville
Loveland
Milford
Batavia
Newtonsville
Amelia
Coldstream
West Price Hill
Sedamsville