When water gets into tiny cracks in asphalt and freezes, it can do a lot of damage to the surface. Over time, this can cause holes to appear in your parking lot, presenting a risk of damage to vehicles or injury. The best way to stop this kind of damage is to make the asphalt more water-resistant by applying a protective coating.
In Cincinnati East, OH, EverLine Coatings and Services provides a high-quality asphalt sealcoating service. This service can lead to significant savings over time by avoiding the need for asphalt repair, plus it'll give your parking lot a crisp, uniform appearance.
Asphalt Sealcoating in Cincinnati East
Sealcoating adds a protective layer on top of the existing asphalt in your parking lot. This layer can make the pavement last longer by stopping the asphalt from cracking and eroding. In addition, it protects against the harmful effects of salt, water, and chemicals.
Before sealcoating, EverLine Coatings fixes any cracks in the asphalt that are already there. We then apply two layers of our high-quality sealant. This forms a strong layer of protection, which not only keeps water damage at bay but also looks great.
EverLine Coatings is dedicated to providing great customer service. We make sure that every job we take on is well managed, so you can keep doing what you normally do. We also have a program called the Preventative Pavement Maintenance Program, which can help your pavement last as much as two times longer and therefore save you money over time.
Our Asphalt Maintenance Work
Before
After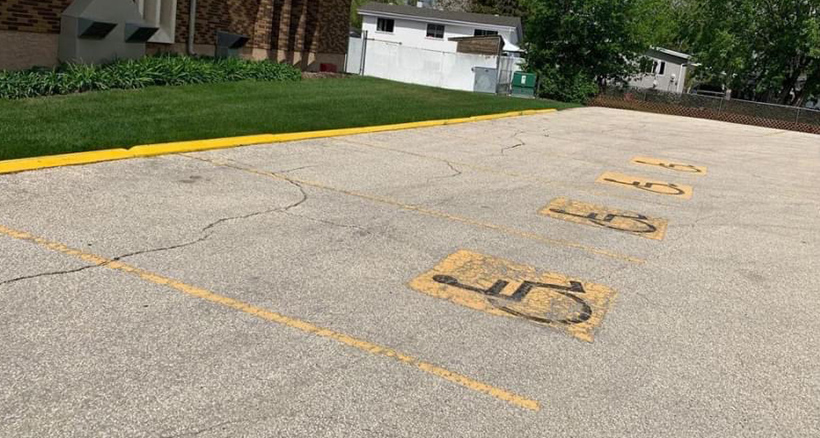 EverLine Coatings Asphalt Sealcoating in Cincinnati East
Maintaining the appearance of your parking lot is crucial for projecting a positive image of your business to potential clients or customers in Cincinnati East. EverLine Coatings offers professional asphalt sealcoating services that can help you achieve just that. This area is home to several attractions, including the Cincinnati Museum Center at Union Terminal, which houses three museums, an Omnimax theater, and a library. Meanwhile, the Cincinnati Nature Center offers hiking trails, educational programs, and live animal exhibits. Don't let a worn-out parking lot detract from the charm of Cincinnati East. Contact EverLine Coatings today to learn more about our asphalt sealcoating services and how they can protect your pavement. Contact us today to request a free quote!
Cincinnati East EverLine Office
Serving the Greater East Cincinnati area, including:
Cincinnati
Norwood
Blue Ash
Sharonville
Loveland
Milford
Batavia
Newtonsville
Amelia
Coldstream
West Price Hill
Sedamsville