Cincinnati Epoxy Floor Coatings
Just as the Cincinnati Art Museum captivates visitors with its diverse collection, EverLine Coatings specializes in transforming ordinary businesses into spaces that are sure to impress. Our epoxy floor coatings are attractive and eye-catching. They also offer other benefits, including impressive durability. Get in touch today to find out more about the benefits of commercial epoxy floor coatings in Cincinnati Metro Area, OH. We will let you know if epoxy flooring is the right choice for your commercial space.
Benefits of Epoxy Floor Coatings in Cincinnati
Epoxy floor coatings offer a range of advantages that go far beyond their aesthetic appeal. These coatings provide a durable, easy-to-clean surface that can withstand heavy foot traffic and even the weight of machinery. With a variety of colors and finishes available, you can tailor the look of your space to match your brand's style. EverLine Coatings employs a meticulous epoxy flooring application process that ensures a flawless and long-lasting finish, adding to your property's value and functionality.
Customized Epoxy
Floor Designs
Get beautiful floors that feature custom-selected color flakes to really make your branding stand out.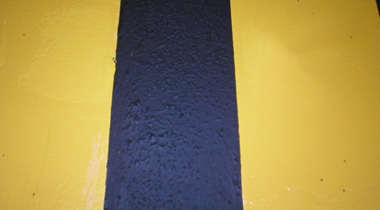 Enhance the Functionality of Your Warehouse Floors with Interior Line Painting
Enjoy clearly designated areas that staff and visitors can easily navigate with bright, appealing interior floor markings protected by epoxy.
Convenient and customizable, EverLine's epoxy floor coatings can be applied over the top of floor markings.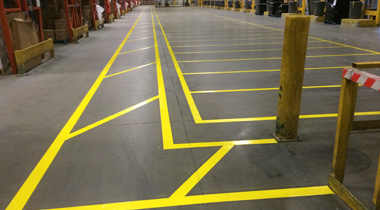 Before
After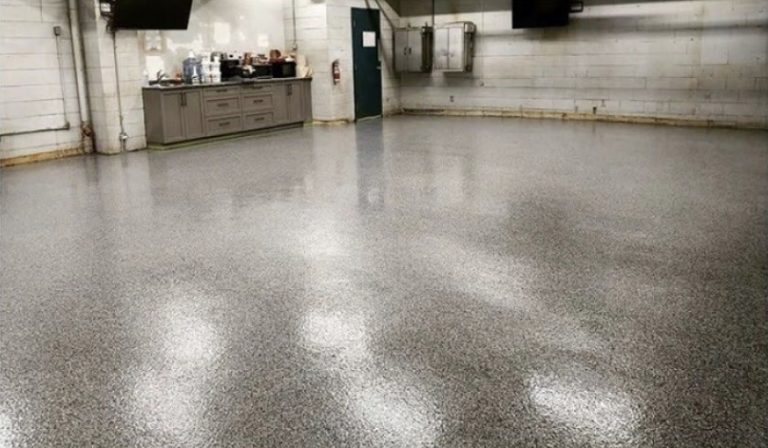 Why Choose EverLine Coatings?
When it comes to commercial epoxy floor coatings in Cincinnati, EverLine Coatings stands out as the most reliable provider. Our technical expertise ensures that the epoxy coatings are applied with precision, creating a smooth, even and attractive surface. We understand the unique demands of commercial spaces, whether it's a bustling office or a dynamic retail environment, and know which coatings are best suited to each one. Our commitment to simplicity ensures that your project is managed seamlessly, allowing you to concentrate on your core responsibilities.
After every project we complete, we prepare a report with pictures taken before and after the service was delivered. That means you can see the results of our work with your own eyes!
EverLine Coatings' Cincinnati Epoxy Flooring Service
Cincinnati's charm lies in its vibrant attractions, from the Cincinnati Zoo, where visitors can get up close with exotic animals, to the enchanting Krohn Conservatory, where more than 3,500 plant species thrive. EverLine Coatings aims to bring the city's positive energy into your spaces through our professional epoxy floor coatings. When you choose to work with us, you can expect us to deliver epoxy flooring that transforms your space. Contact us today for a free consultation.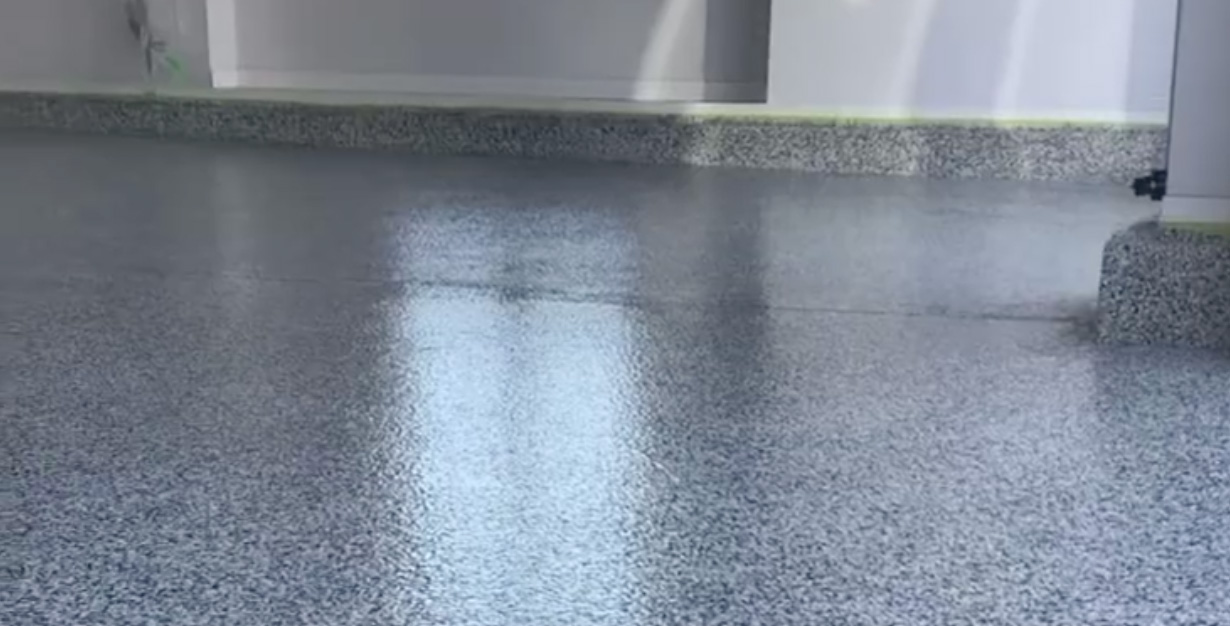 Fill out the form below and one of our Cincinnati locations will reach out to you for your free quote.
Cincinnati East
Phone: (513) 223-3603
Contacts:
Director of Sales and Marketing – Jen Diers
Greater Cincinnati & Northern Kentucky
Phone: (513) 201-5828
Contacts:
Aaron Mager – Owner & General Manager
Serving the Greater Cincinnati area, including:
Amelia
Aurora
Batavia
Blue Ash
Cincinnati
Coldstream
Fairfield
Florence
Forest Park
Hamilton
Independence
Lawrenceburg
Lebanon
Loveland
Mason
Middletown
Milford
Monroe
Newtonsville
Norwood
Oxford
Rising Sun
Sedamsville
Sharonville
Springboro
Trenton
West Price Hill