Are you looking to spruce up your property in Omaha, NE? Look no further than EverLine Coatings for our top-notch power washing service. We understand the importance of maintaining a clean and appealing parking lot or building, and our professional team is here to help. With our reliable power washing solutions and superior customer service, we'll make sure your surfaces are restored to full cleanliness, while you focus on other important tasks.
Restore the Sparkle: Effective Power Washing for a Pristine Parking Lot and Building
Say goodbye to the accumulated debris and grime on your parking lot or building with our effective power washing service. Whether your parking lot is covered in road salt after a harsh winter or summer dust has settled on your building, we are available to help. Our experienced team knows the right techniques and uses specialized equipment to safely clean various surfaces, including concrete, wood, metal, brick, and asphalt. We'll blast away the dirt and restore the original shine, giving your property a renewed look.
At EverLine Coatings, we take pride in delivering a hassle-free experience for all of our customers, as we know how hard Omaha property managers work. We take care to handle all the coordination and details, so you don't have to worry about a thing. Our friendly crews are highly skilled and experienced, ensuring exceptional results every time.


Increase the Longevity of Your Pavement with Our Maintenance Program
As part of our Preventative Pavement Maintenance Program, our power washing service in Omaha can help to significantly extend the longevity of your pavement. By keeping your surfaces clean and free from debris, you can minimize wear and tear and save money on costly repairs and replacements.
Our Pavement Maintenance Work
Before
After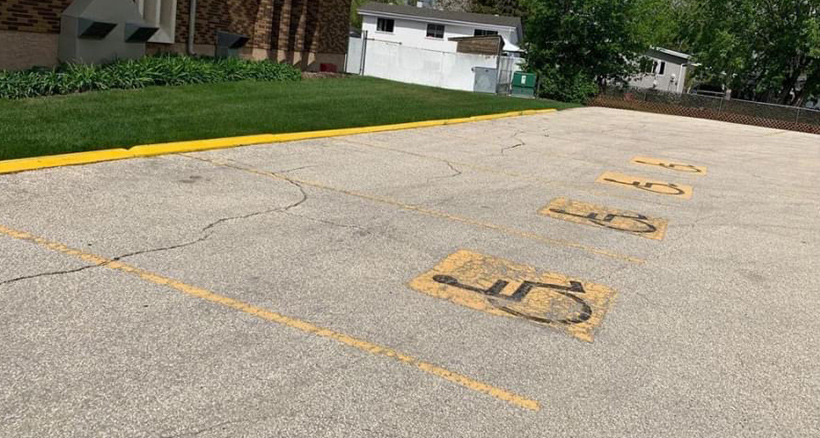 EverLine Coatings' Power Washing Service in Omaha
Omaha, NE is a city bustling with energy and a thriving cultural scene. From exploring the renowned Henry Doorly Zoo and Aquarium to visiting the historic Old Market district, there's always something exciting to see and do. You can enhance the appearance of your property and contribute to Omaha's inviting atmosphere with our power washing service. With our professional power washing expertise, we'll ensure your parking lot or building shines brightly, leaving a positive impression on visitors and customers alike. Contact us today for a free quote!
Omaha, NE EverLine Office
Serving the Greater Omaha, NE area, including: