EverLine Coating's Parking Lot Line Striping Service
For businesses in Omaha, parking lot line striping is an essential service. If parking places are not properly marked, drivers may have trouble parking safely. They might take up too much space, reducing the capacity of the lot. As the property owner, you may be liable for any accidents that take place due to unclear line markings, so it's important to keep on top of re-striping.
Omaha's EverLine Coatings provides trustworthy line striping services to businesses in the area. Our team is highly knowledgeable about the technical requirements for traffic paints and coatings. When you choose our service, you can be certain of a fantastic outcome!
EverLine Coatings' Line Striping Services
EverLine Coatings offers the following parking lot line striping services:
New Parking Lot Line Striping
To help your business clearly define parking spaces, pedestrian pathways, curbs, and loading zones, EverLine offers a new parking lot line striping service. We come up with a design to help you turn an empty lot into a fully functional parking lot for your business.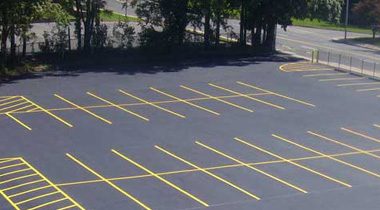 Are the line markings in your parking lot worn or faded? EverLine Coatings can restore the lines with new paint that is easy for drivers to see. We provide a report with before and after photos to show the impact of our service.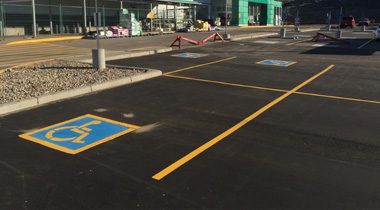 Do you wish to add specialty marks to your parking lot to enhance its functionality and safety? We offer markings for cycle lanes, crosswalks, safety markings, and much more. We can also add company logos or symbols to help you use your parking lot as a space for company branding.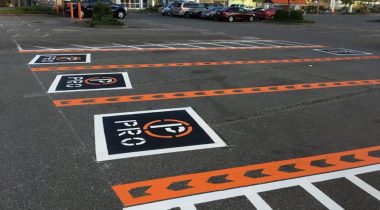 Why Choose EverLine For Line Striping?
In-depth technical understanding of traffic paints and coatings is uncommon among contractors. Due to the detailed project specifications we have developed, our team stands out among rivals. As a result, we have faith that we will produce the outcomes you require.
Exceptional Line Striping Products
We have an exclusive license for private application of TBL Durables traffic paint in North America.
The line painting products from TBL Durables are built to last. They are around three to four times as durable as regular road paint. According to client feedback, using TBL Durables for your line painting job can result in maintenance savings of up to 20–30% over a three-year period. Additionally, TBL Durables complies with LEED and is designed to minimize environmental impact.

Before
After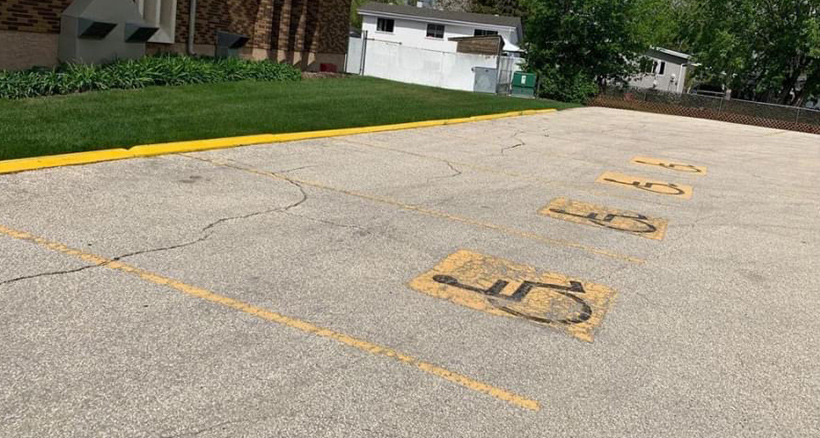 Have a Safer, Easier to Navigate Parking Lot with EverLine Coatings' Line Striping Services
The bitter winters in Omaha can make it difficult for business owners to maintain the condition of their parking lots. When water freezes, it can seep into asphalt cracks and crumble the pavement as it freezes, erasing vital line markings in the process. If you want to keep your parking lot looking good, regular re-striping is essential.
Parking lot line striping from Omaha's EverLine Coatings is dependable and long-lasting. Contact us for a free quote!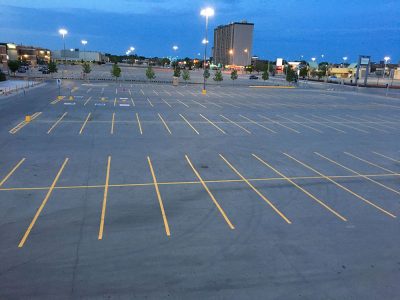 Omaha, NE EverLine Office
Serving the Greater Omaha, NE area, including: