Plattsmouth Line Striping & Parking Lot Repair Services
In Plattsmouth, NE, keeping your property looking inviting is a big deal. If you're a property manager here, you get the drill: clean, organized, and safe parking lots matter. That's where EverLine Coatings steps in as your go-to expert, offering top-notch services in parking lot line striping and asphalt repair. Picture your lot transformed into an icon like the Plattsmouth Bridge, standing tall and making a statement. We're not just about fixing lots; we're about making your space functional and helping it look its best. Let's dive into the details and see how we can turn your lot into a masterpiece while you tackle the rest of your to-do list.
Parking Lot Line Striping
Let's talk about parking lot line striping. Clear bays and other markings guide drivers using your parking lot so that everyone can park safely and easily. We use TBL Durables, the most durable of all traffic coatings, to ensure your parking lot markings aren't just clear and bright but can also stand the test of time. When it's time for new markings or stencils, we go the extra mile. No painting over old lines here: we blackout the existing marks, making the new lines pop like a Nebraska sunset.

As parking lots age, they develop cracks and potholes, which can cause problems for everyone using the space. That's where we come in. We use advanced techniques like infrared asphalt repair to patch up those cracks and potholes seamlessly, blending new asphalt with the existing material. At the end of the process, your pavement surface will be rejuvenated, smooth and ready to impress. Whether you are wanting to repair a minor crack or multiple major potholes, we've got the Nebraska know-how to fix it up right.
Our Pavement Maintenance Work
Before
After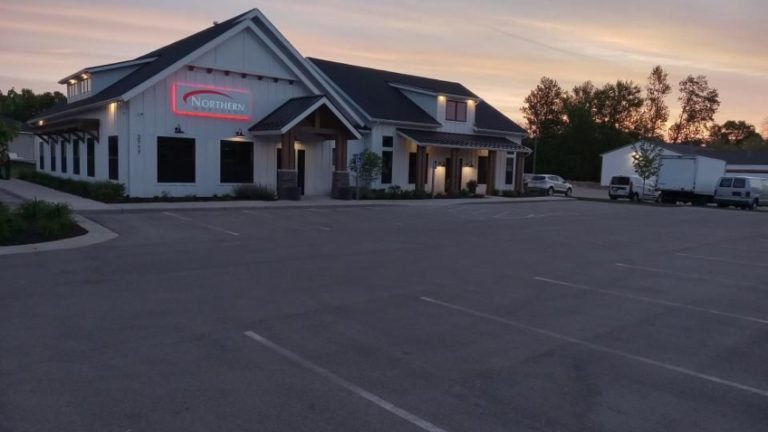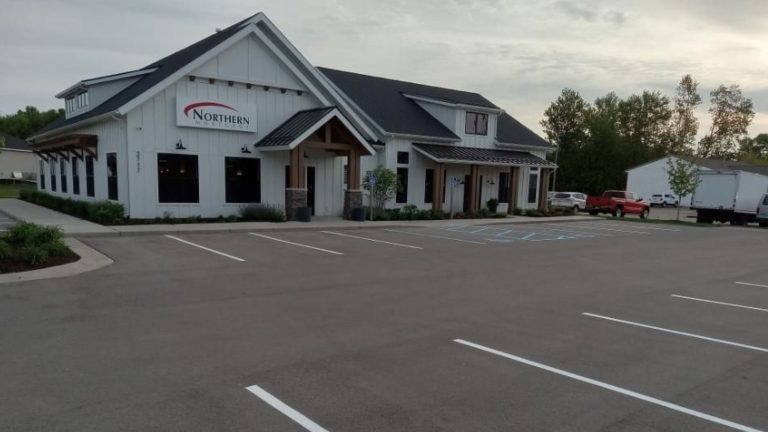 Ever heard of armor for your pavement? That's what our asphalt sealcoating service provides. As part of our Preventative Pavement Maintenance Program, we tackle parking lot cracks and then begin the sealcoating process to prevent any more from developing. This process involves laying down a high-quality sealant on top of the repaired asphalt. This layer of sealant acts like a force field against Nebraska weather, keeping out moisture, reducing cracks and extending the life of your pavement. We use a double-layer application for optimal protection. Asphalt sealcoating is an investment in your parking lot's long-term survival, and we're here to make sure it's worth every penny.
EverLine Coatings' Parking Lot Repair Services in Plattsmouth
EverLine Coatings is your partner in transforming your Plattsmouth parking lot into a standout space. Our goal is to make your property shine, just like Plattsmouth itself. We know you're handling a ton of responsibilities, and we're here to take at least one load off your back. Clear communication and careful project coordination are what you can expect when you work with EverLine Coatings for your parking lot repairs.
Contact us today, and let's give your Plattsmouth property the makeover it deserves!
Omaha, NE EverLine Office
Serving the Greater Omaha, NE area, including: