Bellevue Line Striping and Asphalt Repair
In Bellevue, NE, a properly marked and maintained parking lot is essential for providing convenient parking for visitors to your property. Whether you're close to Fontenelle Forest Nature Center or near the hustle and bustle of the Bellevue Farmers Market, your parking area will make an impression on your visitors. EverLine Coatings specializes in providing parking lot line striping and asphalt repair services to keep your parking lot in great condition.
Parking Lot Line Striping in Bellevue
Precise line markings in your parking lot not only enhance its aesthetic appeal, but also promote efficient traffic flow and pedestrian safety. EverLine Coatings excels at producing exceptional parking lot line striping results. Our skilled crew pays close attention to every detail, ensuring that line markings are distinct, vibrant, and long-lasting. We use premium materials, including the industry-leading TBL Durables traffic coatings, to provide clear and highly visible line markings.



Asphalt Repair in Bellevue
Your Bellevue parking lot may experience issues such as cracks, potholes, and other forms of degradation over time. At EverLine Coatings, our knowledgeable team specializes in restoring the structural integrity of your pavement through expert asphalt repair. We use a method known as infrared asphalt repair to seamlessly blend old and new material, quickly eliminating cracks and potholes.
Our Pavement Maintenance Work
Before
After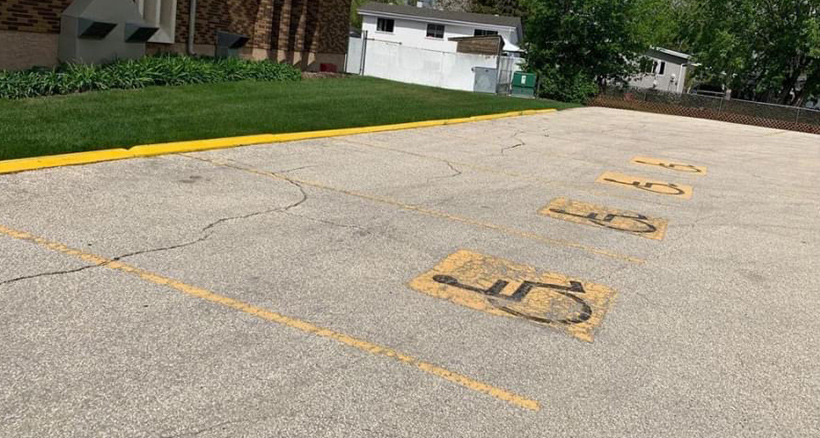 Asphalt Sealcoating in Bellevue
Sealcoating your asphalt parking lot is a preventative measure against the damaging effects of weather, pollutants, and heavy traffic. By applying a high-quality sealant, we create a barrier that prevents fractures and extends the pavement's life. Our process of asphalt sealcoating assures a uniform and smooth surface that improves the overall appearance of your parking lot. With asphalt sealcoating, you can avoid expensive parking lot repairs and extend the life of your parking lot.
Unveiling the Excellence: Why EverLine is Your Go-To for Asphalt Repair and Parking Lot Line Striping
At EverLine Coatings, we have a wealth of knowledge and experience in both asphalt repair and parking lot line striping. We are always ready to go the extra mile to deliver exceptional results. For example, we black out old line markings before painting new ones to ensure they really stand out.
We recognize that property managers have busy schedules, and we endeavor to make your experience stress-free and seamless. From project planning to execution, we manage every aspect of your parking lot repair, giving you peace of mind and allowing you to focus on other crucial duties.
Choose EverLine Coatings for Bellevue Parking Lot Repairs
At EverLine Coatings, we take pride in serving the Bellevue community with our top-quality parking lot line striping and asphalt repair services. Bellevue offers a range of attractions and landmarks, such as the renowned Sarpy County Museum, which holds an important collection of artifacts vital to the area's history. Meanwhile, the historic Bellevue Downtown District features charming shops, local eateries, and community events that showcase the city's rich history and small-town charm. 
EverLine Coatings is dedicated to providing parking lot line striping and asphalt repair services that can help your parking lot match the visual appeal of this beautiful city. If your parking lot is in need of repairs, then please reach out to us today for a free quote!
Omaha, NE EverLine Office
Serving the Greater Omaha, NE area, including: