EverLine Omaha's Line Striping and Asphalt Pothole Repair Services
Nebraska is regularly ranked one of the best states in the country to run a business, with a thriving business community and plenty of interested locals to attract. Within Nebraska, Fremont is one of the most charming places to live and work, boasting a gorgeous historic downtown and a wide range of outdoor experiences to enjoy.
Whether you want to ensure your business makes a fantastic first impression, reduce the risk of accidents on your property, or simply free up your time for camping at the Fremont Lakes State Recreation Area, EverLine's pavement maintenance services can help you meet your goals!
Parking Lot Line Striping

Do your Fremont, NE parking lot lines look worn, faded, or patchy? It's time to get them re-striped before they get hard to see and start to cause confusion, bottlenecks, inefficient parking, or even accidents. If you're not sure what line scheme you want, we can help you choose something that suits your unique business needs.
You might want to create an entirely new parking lot from scratch so that it perfectly fits your business, or to brighten up an old parking lot. You might even want to choose a custom stenciled design, such as an arrow or company logo, to add a unique charm to your lot. Choose our TBL Durables coating to really make an investment in your business. Suitable for all weather conditions, this vibrant coating lasts 2-3 times as long as normal traffic paint.
It's natural for asphalt to become cracked and worn over time through general wear and tear. That's why we offer a crack-filling service to repair cracks before they develop into potholes. Potholes can be really damaging to your Fremont business reputation, and can even land you in legal trouble if someone's car is damaged in your parking lot.
Our innovative infrared pothole repair service involves heating your asphalt to 300-350 degrees, penetrating the surface layer and making it easy to spread. We make sure all our repaired patches are compact and watertight, adding new asphalt to fill in large holes when necessary. This low-resource method is better for the planet and your finances, and you can use your pavement after as little as 30 minutes, so there's no disruption to your business.
Our Pavement Maintenance Work
Before
After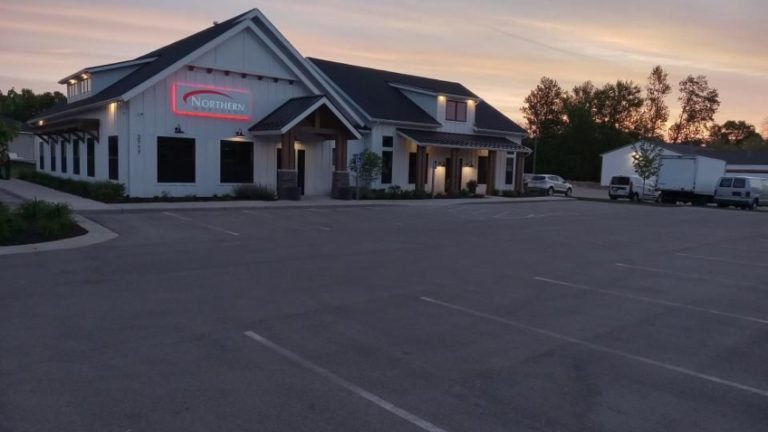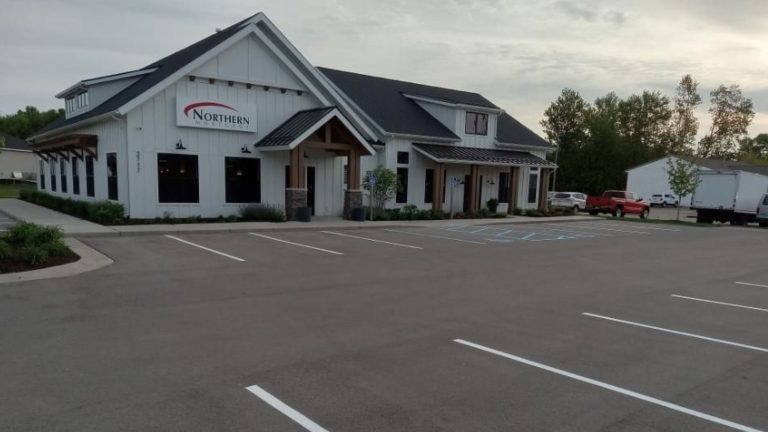 Asphalt Sealcoating in Fremont
If you want to protect your asphalt from cracking and crumbling due to water or chemical damage, asphalt sealcoating is for you. Our asphalt-based spray also guarantees a smooth surface that feels great to drive on and ensures that it looks uniform in color and texture despite past repairs. Sealcoating is a valuable service on its own, but can also function as a great follow-up to asphalt repair.
Complete Parking Lot Pavement Maintenance In Fremont
Fremont, NE offers so much to do for every type of person, whether you're an outdoor adventurer, a foodie, or a boutique shopper. With that said, it's natural that you want to be able to enjoy as much as possible while also running a great business. By letting EverLine take care of your pavement maintenance, you can ensure that work is carried out to the highest standard and that everything is coordinated so you don't have to worry. To find out more or get a quote, get in touch today.
Omaha, NE EverLine Office
Serving the Greater Omaha, NE area, including: