EverLine Coatings' Asphalt Sealcoating
Omaha, NE, is no stranger to harsh weather conditions that can take a toll on asphalt pavement. From heavy rain to snow, your parking lot can suffer from wear and tear over time. However, there's a solution to maintain the professional appearance of your property: asphalt sealcoating.
EverLine Coatings, a reputable provider of sealcoating services in Omaha, can help. Our team of experienced professionals delivers high-quality sealcoating that significantly improves the durability of your asphalt, protecting it from damage caused by weather and traffic.
Reliable Asphalt Sealcoating for Omaha Properties
Asphalt sealcoating is designed to keep water from penetrating the pavement, which can cause cracks and potholes. When water seeps into the surface, freezing temperatures can cause it to expand and force the asphalt to crack. At EverLine, we spray premium sealants onto the asphalt to create a protective barrier.
Here are some of the reasons why asphalt sealcoating is so important for Omaha parking lots:
Prevents potholes and cracks
Maintains a presentable appearance
Improves surface traction
Extends pavement life span
Protects asphalt from water, winter salt, and chemicals
At EverLine, we specialize in asphalt sealcoating for Omaha properties. Our team first fills any existing cracks before applying our sealant to ensure the best results. What sets us apart is the level of care we take during every job. We never dilute our sealant products — in fact, we apply two layers to ensure you enjoy optimal results. Our sealants are designed to stand up to both very hot and very cold temperatures, making them perfect for use in Omaha.
Compared to other contractors, our crew is highly knowledgeable about sealant specifications and usage. We're also committed to delivering great customer service, allowing you to focus on your regular responsibilities as a busy property manager.
If you would like to extend the life span of your pavement, why not consider our Preventive Pavement Maintenance Program? Through treatments such as sealcoating, this program can double the lifespan of your pavement, leading to big financial savings over time.
Our Asphalt Maintenance Work
Before
After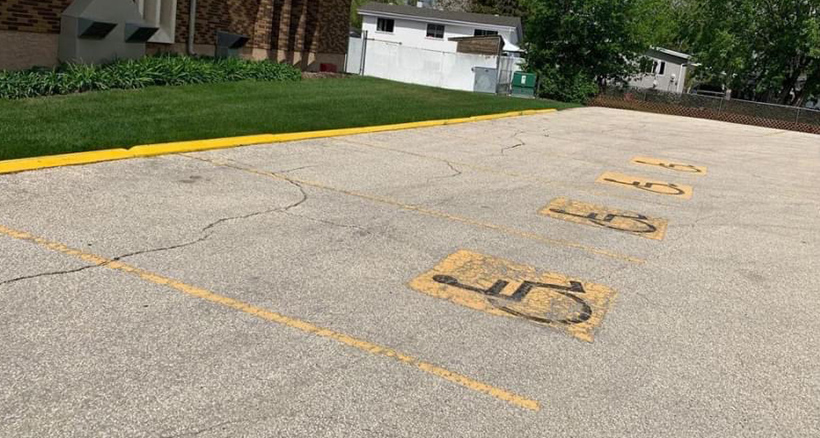 Choose EverLine for Asphalt Sealcoating in Omaha
Omaha offers a vibrant community and cultural attractions, such as the Joslyn Art Museum and the Omaha Symphony. To keep up with this thriving city, property managers must invest in maintaining their parking lots.
Asphalt sealcoating is an excellent way to make your pavement last longer, even during the icy winters of Nebraska. Contact us today for a free quote!
Omaha, NE EverLine Office
Serving the Greater Omaha, NE area, including:
Omaha
Fort Calhoun
Bennington
Fremont
Valley
Yutan
Gretna
Ashland
Weeping Water
Louisville
Springfield
Plattsmouth
Bellevue
Papillon
Ralston