Professional Asphalt & Pothole Repair With EverLine Coatings
The condition of your pavement can have a big impact on the first impression customers form of your business. Cracks and potholes are off-putting and make your premises look run down.
EverLine Coatings provides asphalt repair services that can restore your pavement to perfect condition. Our solutions are designed to last, ensuring you get a great return on investment.
EverLine's Advanced Infrared Asphalt Repair Service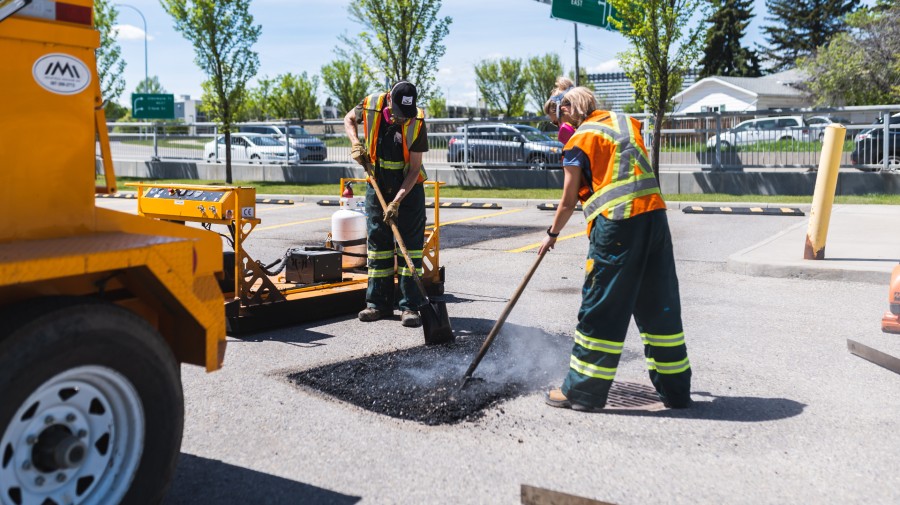 When a pothole forms in your pavement, it is important to repair it quickly. If you don't repair the damage, water can get into the cracks and holes in the asphalt, freeze, and expand, causing further damage. Timely pothole repair prevents this process, ensuring your asphalt stays in as good a condition as possible.
When scheduling asphalt repair, it is important to select a company that has a great reputation for carrying out quality work. EverLine Coatings uses a proprietary infrared asphalt repair method to quickly and effectively repair damage.
During infrared asphalt repair, our experienced crews blend hot-mix asphalt with the original pavement and then compact the area. This creates a seamless repair that looks neat, professional, and high-quality. During the repair, we take away any loose aggregate and apply a rejuvenator to replace lost oils. The result is a smooth, level, and unblemished finish.
We use our proprietary infrared asphalt repair method for pavement heaving, catch basin, rough surface, and pothole repair. It's fast, cost-effective, environmentally friendly, and produces durable results.
We know that as a property manager, you are already very busy. That's why EverLine prioritizes the proper coordination of every project. You can focus on other tasks, knowing the repair will go smoothly.


Further Protect Your Newly Repaired Asphalt With Sealcoating
EverLine's asphalt sealcoating service provides a protective barrier between your parking lot and the elements. Not only will your asphalt repairs last longer, but your asphalt will look like new. Contact us to learn more.
Before
After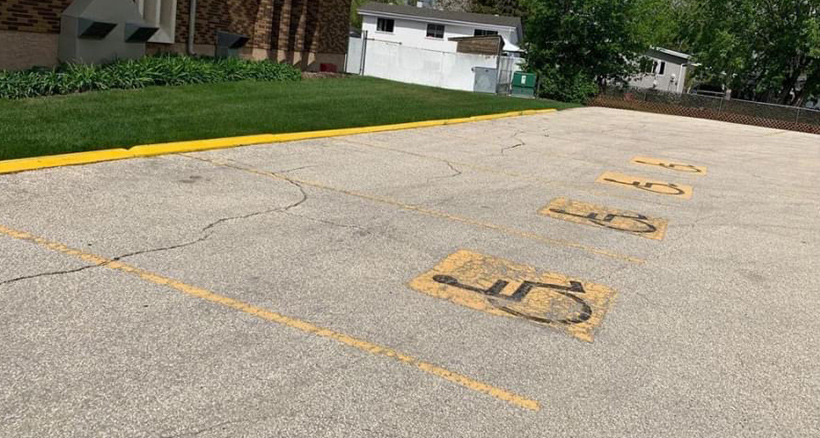 Extend Your Omaha Pavement's Life With EverLine Asphalt Repair
Winter temperatures in Omaha often hover around freezing, which means that many freeze-thaw cycles occur. These cycles repeatedly crack and damage asphalt, leading to cracks and potholes.
At EverLine Coatings, we understand the challenges that the Omaha climate poses for parking lots and pavement. We use our expertise to carry out asphalt repairs that last. We even offer a Preventative Pavement Maintenance Program to proactively repair small cracks and defects before they get worse. This program doubles the life of pavement, saving you money over time. Please contact us today to request a quote for your asphalt repair!
Omaha, NE EverLine Office
Serving the Greater Omaha, NE area, including: