Are you searching for professional power washing services in Lincoln, NE? You need look no further than EverLine Coatings. We provide high-quality power washing services to help you keep your Lincoln parking lot or building looking fresh and clean. With our expertise and specialized equipment, we can safely remove debris and restore the appearance of various surfaces, including concrete, wood, metal, brick, and asphalt.
Make a Lasting Impression: Enhance Your Property's Appeal with Professional Power Washing
Over time, debris such as gravel, dirt, salt and more can accumulate in your parking lot or settle on your building, giving it a messy look that creates a poor first impression. Our power washing service is an effective and safe solution to tackle this problem. We utilize the right equipment, including specialized nozzles and pressure settings, to ensure thorough cleaning without causing any damage.
At EverLine Coatings, we understand the importance of simplicity and convenience. That's why we take care of every aspect of the power washing process, allowing you to focus on your other tasks. Our experienced crews are highly trained and equipped to deliver exceptional results.


Optimal Condition, Extended Durability: Discover the Power of our Pavement Maintenance Services
As part of our Preventative Pavement Maintenance Program, our power washing service in Lincoln helps extend the lifespan of your pavement. By keeping your surfaces clean and reducing wear and tear, you can save money on repairs and replacement. Many of our customers have successfully doubled the lifespan of their pavement through our program. Get in touch to find out more about the power washing and other services that we use to keep your pavement in great condition for as long as possible.
Our Pavement Maintenance Work
Before
After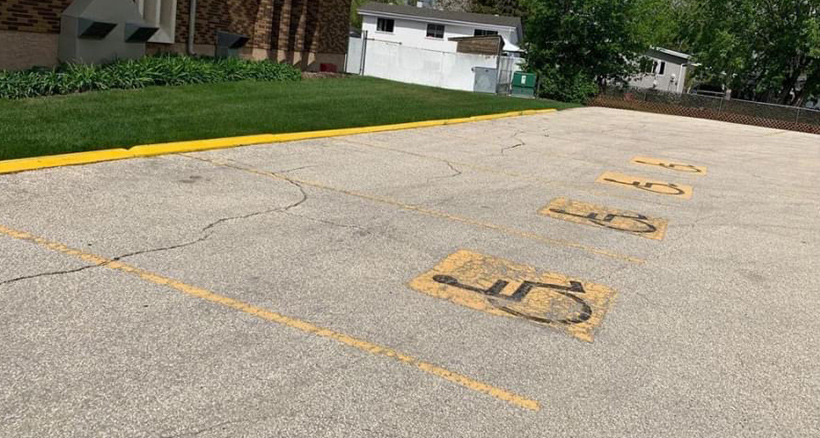 EverLine Coatings' Power Washing Service in Lincoln
Visitors come to Lincoln to explore fascinating landmarks and museums, like the Nebraska State Capitol and the Sheldon Museum of Art. You can contribute to the city's clean and well-maintained appearance by taking advantage of EverLine Coatings' power washing service. Contact us today for a free quote and let us help you keep your property looking its best.
Lincoln, NE EverLine Office
Serving the Greater Lincoln, NE area, including: