EverLine's Line Striping Services
When parking lines are worn, it can be hard for people to park safely in Lincoln, NE. As a business owner, it's important for you to keep your parking lot markings clear and bright.
EverLine Coatings in Lincoln provides parking lot line striping for local businesses. Reach out today to find out how we can refresh your parking lot or help you design a new one.
EverLine's Line Striping Services
EverLine Coatings provides a range of line striping services in Lincoln:
New Parking Lot Line Striping
If you are setting up a parking lot for the first time, EverLine can help you design it. We come up with a functional layout and clearly mark the parking spots, sidewalks, curbs, and loading zones so that they are easy to see.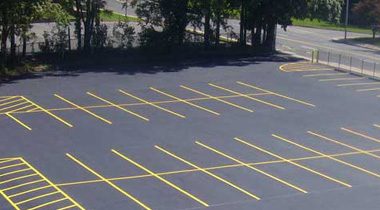 Re-Striping Existing Lots
Are the lines in your parking lot as clear as they used to be? EverLine can remark the lines with new paint that is bright and easy to see. We prepare a report with before and after photos so you can clearly see the difference.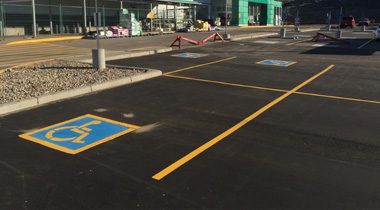 Want to change the way your parking lot functions? EverLine can mark bicycle lanes, crosswalks, safety markings, and a lot more. We can even brand your Lincoln business' parking lot by adding company logos or symbols.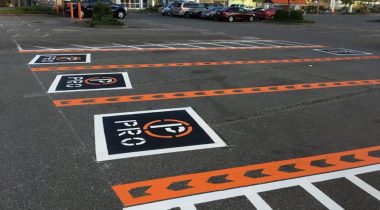 Exceptional Line Striping Paint
When we carry out parking lot line striping jobs in Lincoln, we only use the best products in the business.
We have the only license in North America to use TBL Durables line marking paint. This product is designed to last 3–4 times as long as regular traffic paint. Based on what our clients have told us, you could save between 20 and 30% on maintenance over the course of three years. TBL Durables is also 10 times better for the environment than other paint brands.
Even our regular municipal-grade traffic paints are high in quality. We only use brands that people know and trust, like Sherwin-Williams.


Before
After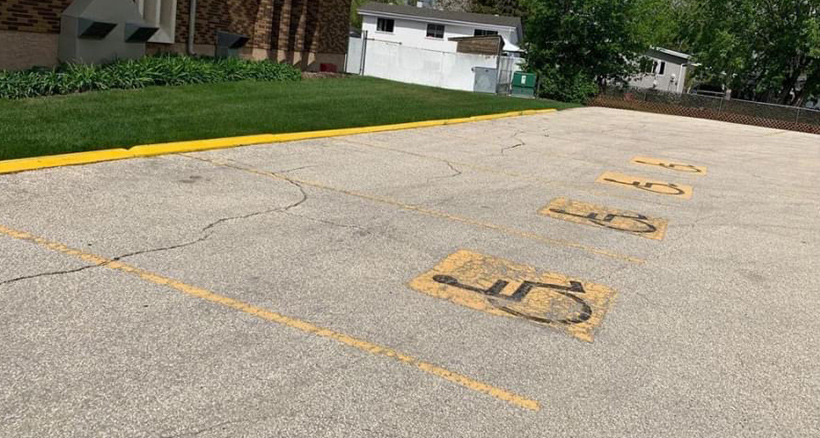 For Parking Lot Line Striping in Lincoln, Choose EverLine Coatings and Services
The varied climate in Lincoln can make it hard for business owners to keep their parking lots in good shape. It's important to re-stripe your parking lot often if you want it to look nice and be easy for customers to use.
EverLine Coatings in Lincoln is always a good choice when you need parking lot line striping. Contact us today to get a free quote.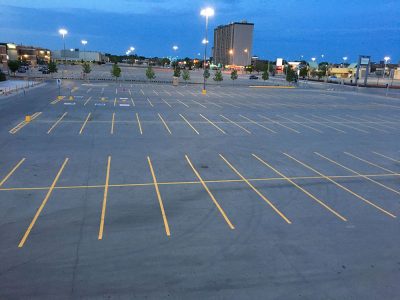 Lincoln, NE EverLine Office
Serving the Greater Lincoln, NE area, including: