EverLine's Asphalt Pothole Repair Services
The problems property and facility managers in Lincoln, NE face when dealing with cracked asphalt is unsightliness and safety hazards in your parking lot. You're looking for ready-made solutions that are quick and hassle-free, while also addressing the problem with durability and safety. Get lasting value out of your pavement, year-round with EverLine Coatings' asphalt pothole repair services.
Investing in EverLine's Unique Infrared Asphalt Pothole Repair for Your Parking Lot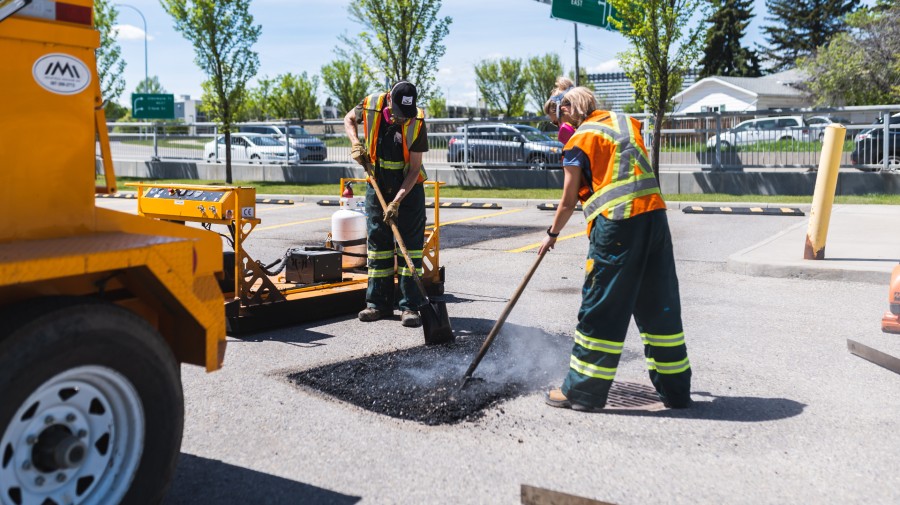 Our process is a unique one among the asphalt repair services in Lincoln — we use infrared technology. After providing weather-resistant, waterproof sealant, we use infrared to create an attractive and crisp surface that's as good as new. The infrared light gets through the surface of the asphalt and allows the asphalt to melt and remold.
This process is a) fast (the repaired pavement is ready to go in 30 minutes); b) effective (impenetrable to moisture); and c) valuable – it's the most cost-effective way to repair asphalt. From a cost-benefit analysis, you're spending less money to maximize your ROI.
Our strategy is also preventative. The asphalt crack filling products we use address small issues before they become larger ones. No more potholes for your property and business with EverLine!
Protect Your Newly Repair Parking Lot with Asphalt Sealcoating
Keep your newly repaired asphalt in top shape with EverLine's asphalt sealcoating services. Asphalt sealcoating provides a barrier between your parking lot and the elements to help your pavement last longer and look better.
Before
After
Why Choose EverLine for Asphalt Repair?
In Nebraska, weather can get pretty extreme, and this can have an effect on asphalt's sturdiness. And in a highly integrated, culturally-alive city like Lincoln, parking can be an issue. Infrared asphalt repair beats out the competition, plain and simple. When you hire us, we provide timely maintenance for your pavement!
Request an asphalt repair quote from EverLine Coatings and Services today.