EverLine's Line Striping Services in the Greater Triangle Area
Parking lot line striping is a crucial service for companies in Raleigh, Durham and Chapel Hill, and the greater Triangle area. Drivers may have problems parking safely if parking spaces are not clearly indicated. They might block off two or more places, which decreases the number of parking spaces available for customers to use. As a property manager, it's crucial to keep up with line striping because you could be held responsible for any accidents that occur as a result of poorly visible line markings.
Local companies rely on EverLine Coatings' dependable line striping services in The Triangle, NC. Our company has exceptional knowledge of the specifications of traffic paints and coatings.
EverLine Parking Lot Line Striping in The Triangle
The following parking lot line striping services are provided by EverLine Coatings:
Re-Striping For Existing Lots
Are the lines and other markers on your parking lot deteriorating and getting harder to see? Re-striping the lines will make them brighter and easier to use. To demonstrate the effect of our line marking service, we offer a report with before and after pictures.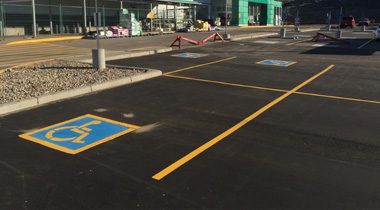 For newly constructed parking lots, EverLine provides line marking services. Parking spots, pedestrian areas, curbs, and loading zones can all be distinguished clearly. On your vacant lot, let us design a completely working parking lot for your company.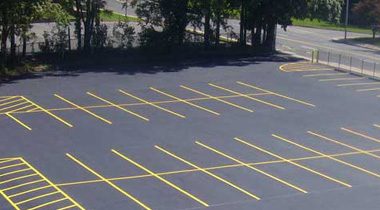 Do you want to make your parking lot easier to use by adding personalized markings? We provide a range of useful line markings, including crosswalks, safety markings, and cycle lanes. You can even choose to add your company logo to bring branding into your parking lot.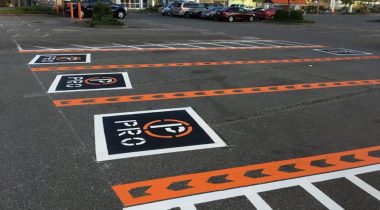 Benefits of EverLine Coatings' Line Striping Service
Contractors rarely possess in-depth technical expertise in traffic paints and coatings. Our extensive knowledge on this subject makes our team stand out among competitors.
In North America, we have an exclusive license for the private application of TBL Durables traffic paint. The TBL Durables paint is highly durable. It typically outlasts standard road paint three or four times over! Utilizing TBL Durables for your line striping project can result in maintenance savings of up to 20–30% over the course of three years, according to feedback from our clients.


Before
After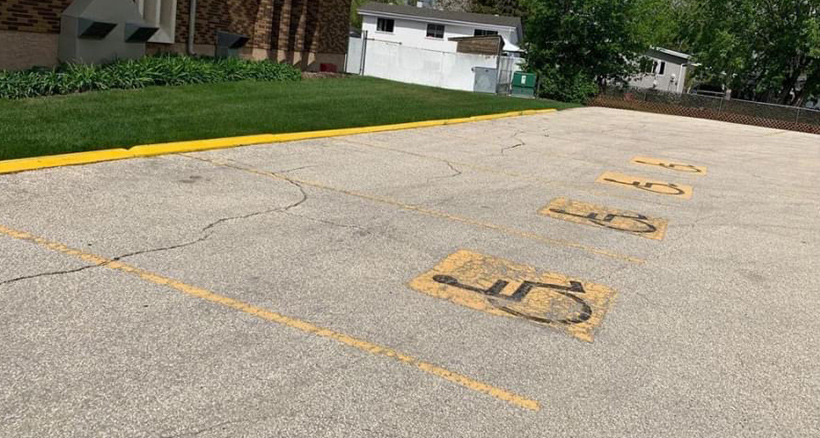 Parking Lot Line Striping in Raleigh, Durham & Chapel Hill
From whimsical artworks in the Vollis Simpson Whirligig Park, to award-winning spas and hotels, The Triangle is a great place for visitors to get away from the stress of everyday life. Keep things easy for them by ensuring your parking lot lines are clear and bright.
EverLine Coatings offers parking lot line striping in Raleigh, Durham, and Chapel Hill. For a free quote, get in touch with us right away!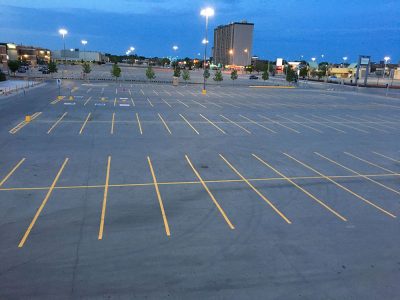 The Triangle EverLine Office
Serving the Greater Raleigh, Durham, & Chapel Hill, NC area, including:
Raleigh
Durham
Chapel Hill
Cary
Wake Forest
Morrisville
Apex
Holly Springs
Fuquay-Varina
Clayton
Garner
Knightdale
Wilson's Mills