EverLine's Asphalt Pothole Repair Services
All parking lots degrade over time, as wear and tear and harsh weather cause the asphalt to crack and crumble. This degradation can unfortunately make your Greensboro, NC property look run down, giving a poor impression to potential clients or customers.
EverLine Coatings provides asphalt pothole repair in Greensboro. Our infrared asphalt repair method can completely eliminate cracks from your pavement. We also provide more comprehensive asphalt repairs for asphalt that is badly damaged.
Asphalt Pothole Repair in Greensboro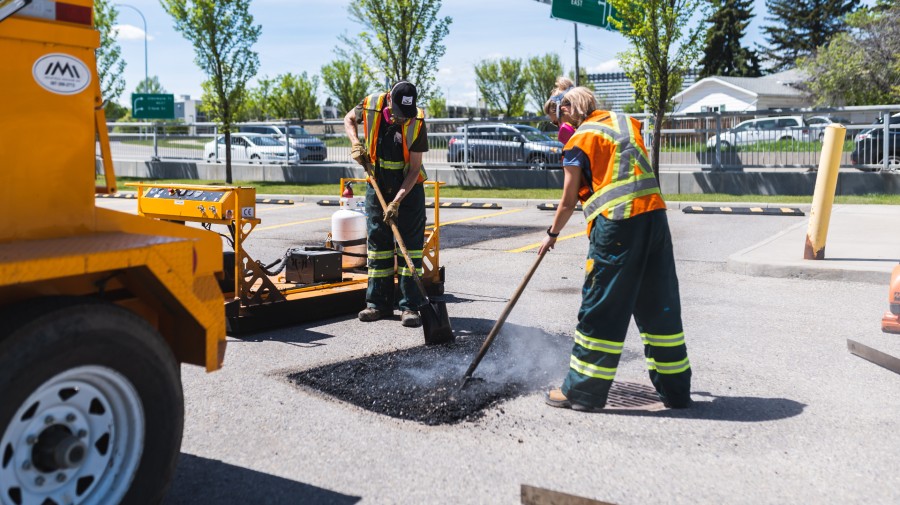 The method we use to repair pavement in Greensboro is infrared asphalt repair. This process uses infrared technology to heat existing asphalt, allowing it to blend seamlessly with the material we use to fill in potholes and cracks. Infrared asphalt repair creates a smooth, seamless surface that resists water penetration. After asphalt repair, you can expect the surface to be highly durable and resistant to further damage. Your repaired pavement will also look great, contributing to the overall appearance of your property.


Why Choose EverLine for Greensboro Asphalt Pothole Repair?
EverLine understands the needs of busy property managers such as yourself. We take on the coordination of every project, so you can focus on your other tasks. We also understand that your pavement is a significant asset for your business, which is why we're so committed to delivering solutions that last.
Get in touch today to ask about our Preventative Pavement Maintenance Program. This program can double the life of your pavement, helping you to save money on repairs over time.
Our Asphalt Pothole Repair Work
Before
After
EverLine Coatings Provides Asphalt Pothole Repair in Greensboro
Downtown Greensboro is full of family-friendly things to do, including the Carolina History and Haunts Tour and the Elsewhere Museum. As a local property manager, you can be a part of what makes this city so great. Simply keep your pavement in good condition so it is a pleasure to drive or walk on.
EverLine Coatings can help by providing high-quality, convenient, and professional pothole repair and infrared asphalt repair services. Please get in touch with us today for a free quote!
Greensboro EverLine Office
Serving the Greater Greensboro, Winston-Salem, and High Point area, including:
Greensboro
Winston-Salem
High Point
Clemmons
Thomasville
Lewisville
Archdale
Trinity