EverLine Coatings' Parking Lot Striping Services
It's important for businesses in Greensboro, NC to have clearly marked parking lots. If parking spots aren't clearly marked, drivers may have trouble finding a safe place to park. Poorly parked vehicles can block two or more spots, reducing the capacity of the lot. Even worse, you could also be held responsible for accidents that happen if the lines aren't clear. As a property manager, it's important to keep the lines in your parking lot crisp and easily read.
In Greensboro, you can use EverLine Coatings' highly reliable line striping services. Our company is highly knowledgeable about traffic paint specifications and is skilled in their use.
EverLine Parking Lot Line Striping in Greensboro
EverLine Coatings provides the following services:
New Parking Lot Line Striping
EverLine provides line markings for parking lots that have just been built. We make it easy for users to tell the difference between parking spots, sidewalks, curbs and loading zones. Let us turn your empty lot into a parking lot that works for your business.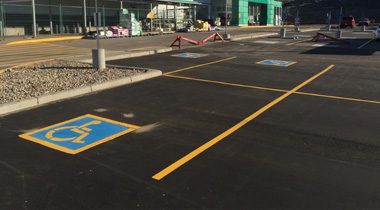 Existing Parking Lot Restriping
Are the lines and other signs in your parking lot getting worn down and harder to see? After re-striping, the lines will be much easier to understand. We give a report with photos from before and after our service to show how it changed the clarity of the line markings.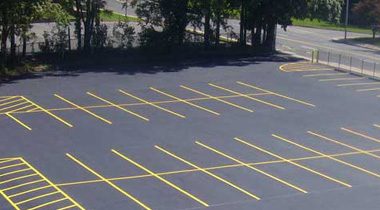 Do you want to make it easier for people to park in your parking lot by using personalized line markings? We offer many useful options, such as crosswalks, bike lanes and safety markings. You could even personalize your parking lot by putting your company's logo on it.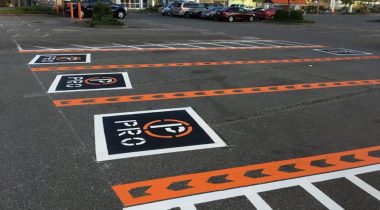 Why Choose EverLine Coatings' Line Striping Service?
Line striping contractors don't usually know a lot about traffic paints and their specifications. Our team stands out from the rest thanks to our extensive knowledge.
Top Line Striping Paint Brands
TBL Durables creates high-quality, long-lasting supplies for line painting. We have the only license in North America for the private use of traffic paint made by TBL Durables. Most of the time, paints from this brand last three to four times as long as regular road paint. Based on what our clients have said, if you use TBL Durables to paint your lines, you could save up to 20–30% on maintenance over the course of three years.


Before
After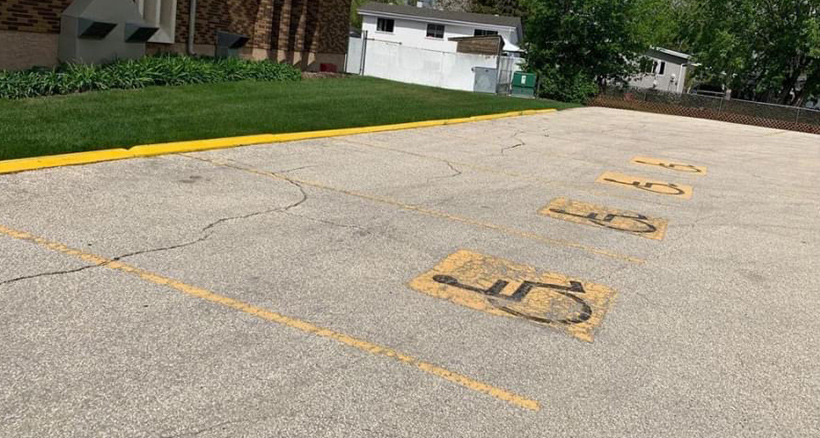 Parking Lot Line Marking in Greensboro, NC
From the Antique Market Place to the Gateway Gardens, Greensboro has many great businesses and public spaces for local people to enjoy. Make your business attractive by keeping your parking lot in good condition. EverLine Coatings provides a fantastic parking lot line striping service that is convenient for property managers to use and produces excellent results. Get a free quote right away by getting in touch with us today!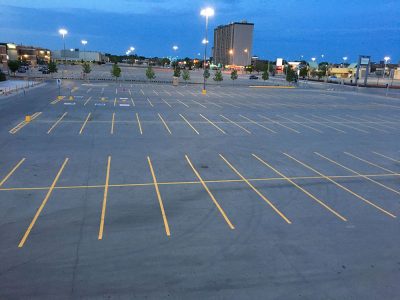 Greensboro EverLine Office
Serving the Greater Greensboro, Winston-Salem, and High Point area, including:
Greensboro
Winston-Salem
High Point
Clemmons
Thomasville
Lewisville
Archdale
Trinity