Our clients save 20-30% over 3 years with our exclusive TBL traffic paint product.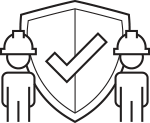 From clear markings to slip-resistant coatings, we help you keep people safe.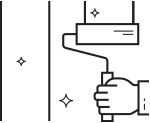 Properties that look great create more value for employees and customers.
EverLine Coatings Removes the Stress From Pavement Maintenance
Precision
line striping
craftsmanship using long-lasting products.
EverLine Makes It Simple To Keep Your Property Performing
Before
After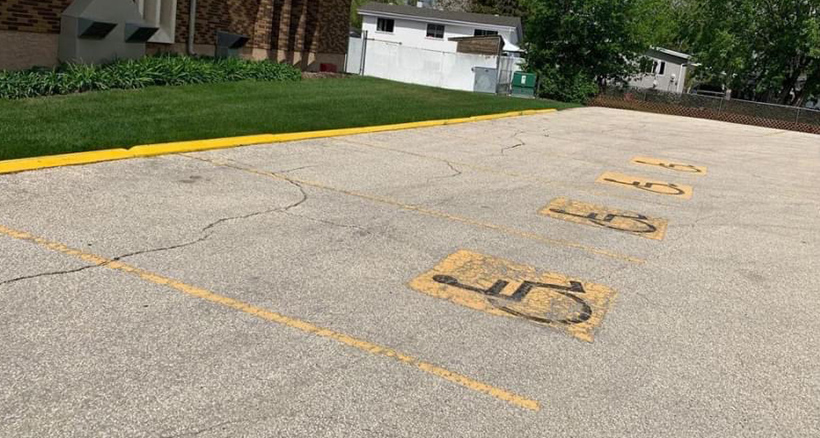 EverLine Coatings can help transform your paved surfaces! Request a free quote and get a your customized digital proposal. All of our proposals come with a personal video walking you through all the details of your scope of work. This means you will know what to expect before your project begins!
More About Your Greensboro EverLine Coatings
Shontelle Moore: A Life of Creativity, Entrepreneurship, and Family
Shontelle Moore, hailing from the charming city of Knoxville, Tennessee, has led a remarkable life filled with passion, creativity, and the relentless pursuit of excellence. Born and raised in the heart of the Volunteer State, Shontelle embarked on an extraordinary journey that has seen her become an accomplished entrepreneur, dedicated mother, and a talented interior designer and musician.
Read More

Her academic journey began at the prestigious University of Tennessee, where she pursued a dual degree in Interior Design and Music. This unique blend of artistic talents served as a foundation for her future endeavors, allowing her to seamlessly merge her passion for aesthetics and the arts.

But the most significant chapter of Shontelle's life was written in the pages of her personal story. Fate had a special plan for her when she met her best friend, Don, during her time at college. Their friendship blossomed into a deep and enduring love, leading to a joyous marriage that has spanned 27 beautiful years.

Together, Shontelle and Don have raised two remarkable children, Donovan (23) and Mika (26). Their family is a testament to the values of love, dedication, and unity, and it's clear that these bonds have played a pivotal role in Shontelle's journey.

Beyond her roles as a wife and mother, Shontelle has always had a fiery entrepreneurial spirit. Since the tender age of 16, she has been carving her path in the business world, displaying her versatile skills and unwavering determination. Over the years, she has owned a staggering total of nine businesses, each a testament to her ability to adapt and thrive in diverse industries.

Shontelle has worn many hats throughout her career, taking on various positions in different fields. Her diverse experiences have enriched her skill set, making her a versatile and valuable professional. This extensive background has culminated in her current role as a General Manager, where she skillfully combines her knowledge, leadership, and entrepreneurial spirit to bring out the best in her peers and provide unparalleled service to her clients.

One of Shontelle's greatest joys is helping others achieve their goals. She is a mentor, a guiding light, and a source of inspiration for many aspiring entrepreneurs. Her passion for sharing knowledge and her unwavering commitment to lifting others up reflect her deep sense of community and her desire to see everyone succeed.

Beyond her professional pursuits, Shontelle is an ardent lover of the outdoors and a DIY enthusiast. Whether she's embarking on a hiking adventure, tackling home improvement projects, or using her keen eye for design to transform living spaces, her creativity knows no bounds.

As she embarks on new challenges and opportunities, Shontelle Moore remains a beacon of positivity, resilience, and achievement. Her life story is one of dedication to family, boundless entrepreneurship, and an unyielding commitment to making the world a better place. Her clients and peers can undoubtedly look forward to working with someone who brings passion, expertise, and a heart full of enthusiasm to every endeavor. Shontelle is excited about the future and eagerly anticipates the opportunity to work with you and provide outstanding service in all her endeavors.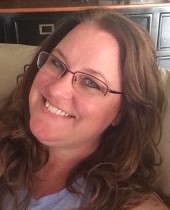 General Manager – Shontelle Moore
Call or fill out the form to get a detailed scope of work, including a personalized video explaining exactly what work will be completed.

We'll make sure your project is coordinated properly with no hassle, so you can focus on other tasks.

We'll complete the work. After your project is done, you'll receive a detailed report with before and after photos.
"Very Good Customer Service"
"I recently commissioned the painting of a pedestrian walkway along one of the private streets within our bare land condominium community. The crew contacted me prior to doing the work with some questions, and they shared photos with suggested options. We agreed upon some changes to the original plan. It was a very good customer experience and the final product is great! I will definitely contact EverLine for future line painting work in the community."

Ivan R.
EverLine Was Prompt & Professional
"EverLine was excellent to work with. I had new lines and 4 new handicap spaces painted into the 4 visitor parking lots at our condo. The outside parking lots and walkways look new, and our residents are very happy. We had them clean our very large underground parking lot. This large coordination was an actual feat. EverLine was prompt, professional and did an amazing clean up! I would highly recommend this company to anyone."

Tudor Manager
Greensboro EverLine Office
Serving the Greater Greensboro, Winston-Salem, and High Point area, including:
Greensboro
Winston-Salem
High Point
Clemmons
Thomasville
Lewisville
Archdale
Trinity